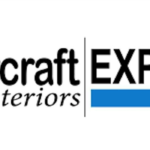 Website Aircraft Interiors Expo
') } else if (width >= 425) { console.log ('largescreen'); document.write('') } else { console.log ('nompuad'); document.write('') } // -->
Join Aircraft Interiors Expo as Marketing Manager
Aircraft Interiors Expo (AIX) is one of RX's top 20 worldwide events (www.aircraftinteriorsexpo.com). The event takes place annually in Hamburg and is co-located with the Passenger Experience Conference and World Travel Catering & Onboard Services Expo. Combined, the events provide the market-leading platform to showcase cabin interior products and services to the world's leading commercial airlines and corporate jets. AIX brings together suppliers with the designers, technical engineers, customer experience professionals, procurement teams and specifiers to create the future cabins of airlines.
We are looking for a Marketing Manager with the experience and passion to develop, manage and implement successful marketing strategies and plans for this market-leading trade show. You will join an international team and work collaboratively with a wider marketing community that will offer you strategic, creative and operational support. The Marketing Manager plans and oversees the delivery of multi-channel international marketing campaigns to acquire, retain and engage our customers and grow the event. You will regularly monitor and measure the effectiveness and quality of these channels, throughout the campaign to ensure a successful event delivery. You must be able to combine a strategic and analytical mind with the ability to execute. You will need to work within a matrix to exploit the talents of a wider specialised marketing team.
Bring your passion, skills and expertise
Brand Management: Act as brand and industry champion for the event, shaping value propositions, creating the on-site experience, embedding persona-based marketing and segmentation, and ensuring that all communications and customer experience complement the brand and enhance the customer journey.
Strategic: Work closely with Event Leadership and the Senior Marketing Network, providing input into the overall event strategy and be responsible for the marketing strategy of in-cosmetics Global. Develop and implement international marketing strategies including visitor & exhibitor communication campaigns to meet the event's strategic objectives.
Analytics and insight: Supported by the Customer Insight team, evaluate customer research, market conditions, competitor data, and customer feedback to develop a deep understanding of customers that will drive engaging marketing strategies and content, grow the event, and improve customer satisfaction. Assess, interrogate, and provide regular customer behaviour, performance analytics and competitive analysis to shape ongoing marketing tactics.
Product Development: Collaborate with the team to support portfolio development and growth in new territories as well as develop new digital products, show initiatives and special events/features to enhance event content.
Commercial: Support the sales team to drive space sales & sponsorship by developing, managing and analysing campaigns that drive both new and retained revenues for stand and non-stand products.
Implementation & Execution: Collaborate and communicate effectively with marketing specialists and support teams; briefing, developing, overseeing, project managing and owning the delivery of a multi-channel on and offline marketing plan. Manage the coordination of both visitor and exhibitor registration processes. Manage the strategic use of partners to drive new and retained customers working with a team of specialist marketing colleagues to deliver the agreed plans and to monitor the effective use of these partners in delivering event objectives.
Budget Control & Supplier Management:  Develop and manage the marketing budget, ensuring the marketing plan is delivered within budget and ensuring all costs are tracked. Manage relevant contractual relationships with suppliers.
The ideal candidate:
A highly driven, experienced and enthusiastic marketing professional with fluency in written and spoken English
Marketing degree or equivalent and proven track record in marketing, preferably in the exhibition/event environment
Interest in the aviation sector is essential and prior experience in events preferred
Creative ability to uncover unmet needs and develop new business opportunities
Passion and enthusiasm for testing new and different products
Customer-centric and flexible approach – appetite for working at a fast pace
Skill for building partner and customer relationships quickly and understanding market needs
A solid understanding of multichannel marketing, segmented marketing initiatives and databases
A strong understanding of customer and market dynamics and requirements
A strategic thinker and team player with strong interpersonal skills at all levels
Excellent time management skills with the ability to meet deadlines and prioritise a periodically heavy workload
Need a level of comfort with matrix organisations and able to manage various stakeholder relationships
A willingness to travel (internationally), work in a global team of professionals building effective relationships with partners and suppliers and be culturally sensitive
We provide:
Hybrid working
25 days of annual leave (plus 3 extra Christmas closure days in addition to holiday entitlement)
Holiday buy after successfully completing probationary period
Private Medical insurance
Health Screening
Long Service Awards
Cycle to Work Scheme
Eye Care Vouchers
Membership of Professional Bodies (relating to your role)
Study Assistance
Sabbaticals
Employee Assistant Programme
Employee Discount Programmes
Give as you earn (regular charity donations via monthly deductions from your salary)
Save as you earn (UK permanent employees only – RELX Share option scheme)
Don't meet every single requirement? Studies have shown that women, people of colour and people with disabilities are less likely to apply to jobs unless they meet every single qualification. At RX Global we are dedicated to building a diverse, inclusive and authentic workplace, and therefore if you're excited about this role but your past experience doesn't align perfectly with every qualification in the job description, we encourage you to apply. You may be just the right candidate for this or other roles!
#LI-RM1