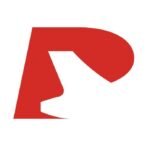 Website Pexco Aerospace
') } else if (width >= 425) { console.log ('largescreen'); document.write('') } else { console.log ('nompuad'); document.write('') } // -->
Take your extrusion or other polymer products to the next level!
Pexco is growing and needs a Sales Engineer who wants to be part of a winning organization. Support the growth of the business and ensure customer satisfaction beyond the sale. Work with customers to obtain RFQ, target pricing, send quotes, negotiate the deal, and get the purchase order. The right team member will be close to the customer, anticipate changing market conditions, and develop strategic plans to capitalize on sales opportunities. Have working knowledge and sell Pexco's decorative and structural applications to Airlines, OEMs, and MROs with a focus on market expansion and value generation. Knowledge of plastic products and materials is a plus. This opportunity is an in-person position based in Yakima, WA. with an expectation of 40%-60% travel to win profitable new business.
Essential Duties and Responsibilities
• Develop relationships and business opportunities with new customer targets
• Work with Business Unit Managers to ensure annual sales, bookings, and New Business goals are achieved
• Manage existing accounts as defined
• Present capabilities to airlines, MROs, OEMs, and Design Houses to develop new opportunities
• Provide critical market intelligence back into the organization to help set strategic direction
• Be a conduit for the Engineering group to collect customer feedback
• Interpret incoming opportunities for project feasibility and impact on the value drivers
• Manage inventory levels at strategic consignment and stocking locations
• Act as a Customer Service focal to support customer queries and issues
Qualifications
• B.S. or equivalent (Engineering preferred)
• 5 years of relevant experience
• Proven success selling directly to the Commercial Aviation Industry
• Sales experience consistently meeting or exceeding targets
• CRM experience – Implementation experience a plus
• Creation and maintenance of a sales pipeline
• Sales forecasting and territory development experience
• Demonstrated ability to communicate, present and influence effectively at all levels of the organization
• M.S. Office experience with a strong background in Excel
• Customer Service oriented
• Ability to travel 40-60% or more of the time
• Extrusion or Plastics experience a plus
Physical Demands
• Regularly required to sit, stand, walk, and move about the facility.
• Occasionally required to bend and stoop.
Work Environment
• Works in an office and manufacturing environment.
• Occasionally exposed to dust, odors, fumes, and noise.
About Us:
For 50 years, Pexco Aerospace (www.pexcoaerospace.com) has been dedicated to fostering a culture built on inclusion and appreciation. Pexco is a leader in the aircraft interiors market. We have a close-knit family culture where all employees feel welcome, valued, and encouraged to contribute to the company's long-term success.
Pexco Aerospace is the world's leading designer and producer of aerospace components made from highly engineered resins and polymers. Pexco supplies parts to virtually all OEMs and airlines worldwide with a primary focus on commercial aircraft interiors. Based in Yakima, WA, our 145,000-square-foot facility houses Research & Development, Engineering, Tooling Design and Production; allowing us to quickly transform ideas into reality, constantly exceeding our customer's expectations.
Pexco Aerospace is part of the TransDigm Group (NYSE: TDG), one of the world's leading suppliers of highly engineered components for virtually all aerospace applications. Our parent company allows us to continually invest in new products and technology and create an environment that focuses on accountability and provides tremendous opportunities for personal and professional growth for those so inclined. We hire great people from various backgrounds, not just because it's the right thing to do, but because it makes our company stronger. If you share our values and enthusiasm for aerospace, you will find a home at Pexco.
Our central location allows easy access to the Yakima, Columbia, and Snake Rivers, mountains and lowland lakes, abundant greenways, and scenery you'll have to see to believe. In Yakima, you'll find 300 days of sunshine a year in a city nestled in a valley surrounded by camel-colored desert hills. You'll enjoy four distinct seasons and endless opportunities to enjoy the great outdoors. Should you choose to hit the road, Seattle, Portland, and Spokane are within a three-hour drive, close enough to enjoy without having to deal with a grid-locked life.
We offer a generous benefits package including: medical, dental, vision, FSA/HSA plans, short-term disability, long-term disability, life, AD&D, critical illness, hospital indemnity, accident coverage, EAP, legal, ID theft, pet insurance, commuter benefits, tuition assistance, 401k plan with employer match, and profit sharing. New employees enjoy eighty hours of vacation, 8 paid holidays and 7 days of personal time. Vacation and personal time are prorated. Level 2: $66,000 to $75,000 per year, Level 3: $76,000 to $85,000 per year, Level 4: $86,000 to $95,000 per year, Level 5: $96,000 to $105,000 per year, Level 6: $106,000 to $115,000 per year, Level 7: $116,000 to $125,000 per year.
Apply via https://www.pexcoaerospace.com/about-us/careers/
EEO Employer/Disabled/Protected Veteran