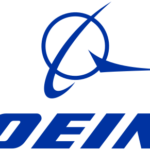 Website Boeing
') } else if (width >= 425) { console.log ('largescreen'); document.write('') } else { console.log ('nompuad'); document.write('') } // -->
Job description
At Boeing, we innovate and collaborate to make the world a better place. From the seabed to outer space, you can contribute to work that matters with a company where diversity, equity and inclusion are shared values. We're committed to fostering an environment for every teammate that's welcoming, respectful and inclusive, with great opportunity for professional growth. Find your future with us.
With more than a century of experience, Boeing's knowledge in bringing innovative service solutions to commercial, defence and space customers has united to form Boeing Global Services.
With a focus on innovative services in engineering, digital aviation and analytics as well as supply chain logistics and training support, Boeing will deliver agile, cost-competitive solutions, regardless of the original equipment manufacturer, so customers can reduce costs, drive efficiency and optimise operations.
The role:
We are seeking applicants to join our rapidly expanding, world-class team managing changes to aircraft for our global airline partners. We will support you to develop your already substantial skills and encourage you to reach your career goals.
This is a senior Programme Management role.
You will manage the post-delivery modification of aircraft interiors, involving the integration of new equipment into the aircraft. We frequently manage multiple stakeholders providing equipment and services to the Customer. Working together with the Engineering, Airworthiness and logistics teams you will manage the execution of the project within the schedule and budgetary constraints agreed.
Previous experience of aircraft modification projects would be a distinct advantage and would suit applicants with Programme Management or Project Engineering backgrounds in aerospace environments or MRO's.
The successful candidate will work within the Boeing Global Services Programme Management team, based in either Frimley, Surrey or Dublin, Ireland. Hybrid working is an option.
Responsibilities:
Act as focal point for the company to worldwide airline customers
Complete program ownership of delivery schedule, meeting quality standards, and financial controls from project award to final delivery
Identify and manage program risks, issues and opportunities to protect or improve the program performance
Lead internal program teams to execute the program requirements
Coordinate internal activities to ensure all tasks are progressing in line with the program requirements
Coordinate and lead major milestone meetings with the customer (ITCM, PDR, CDR, FAI) and compile resulting minutes and action plans
Portray the customers' expectations and requirements to the Engineering team to ensure alignment
Provide weekly status updates, milestone schedules and risk analysis summaries
Communicate program status, on-going financial viability and identification of key issues to senior management
Manage customer change requests and support proposals for schedule and cost related impact
Initiate invoicing of project payments and follow-up on payment as required
Supports the creation of proposals, as required, in response to customer RFPs
Work authorisation:
This requisition is for a locally hired position in either the UK or Ireland. Candidates must have current legal authorisation to work immediately in the UK or Ireland. Boeing will not attempt to obtain Immigration and labour sponsorship for any applicants.
Benefits and pay are determined at the local level and are not part of Boeing U.S. based payroll. This position does not have relocation approval.
Required qualifications:
Qualification in Program Management or equivalent preferred (PMP or CPM, etc)
Previous experience of aircraft modification / integration projects would be advantageous
Work within and Engineering environment, ideally within the aerospace industry
Minimum 10 years of applicable experience required
Proficient in all MS Office applications required, including MS Project
Ability to travel up to 50% of the time, sometimes at short notice
Able to work independently without high levels of supervision (self-motivated)
Ideally have a minimum BS Degree in a STEM field and/or at least 5 years' experience in a related commercial/military aerospace business.
The Boeing UK benefits package goes above and beyond, focusing on your physical, emotional, financial and social well-being. Here's a snapshot of what we offer:
Competitive salary and annual incentive plans
Continuous learning – you'll develop the mindset and skills to navigate whatever comes next
Success as defined by you – we'll provide the tools and flexibility, so you can make a meaningful impact, your way
Diverse and inclusive culture – you'll be embraced for who you are and empowered to use your voice to help others find theirs
25 days plus UK public holidays
Pension Plan with up to 10% employer contribution
Company paid BUPA Medical Plan
Short Term Sickness: 100% pay for the first 26 weeks
Long Term Sickness: 66.67% of annual salary from 27th week
 6x annual salary life insurance
Learning Together Programme to support your on-going personal and career development
Access to Boeing's Well Being Programs, tool and incentives
Export Control Requirements: Not an export control position
Equal Opportunity Employer:
We are an equal opportunity employer. We do not accept unlawful discrimination in our recruitment or employment practices on any grounds including but not limited to; colour, religion, national origin, gender, sexual orientation, gender identity, age, physical or mental disability, genetic factors, military and veteran status, or other characteristics covered by applicable law.
We have teams in more than 65 countries, and each person plays a role in helping us become one of the world's most innovative, diverse and inclusive companies. Applicants are encouraged to share with our recruitment team any accommodations required during the recruitment process.
Experience Level
Individual Contributor
Contingent Upon Program Award
No, this position is not contingent upon program award