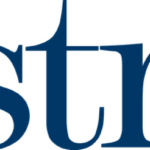 Website Gulfstream
') } else if (width >= 425) { console.log ('largescreen'); document.write('') } else { console.log ('nompuad'); document.write('') } // -->
Unique skills:
• This position is located in Mayfair. Ideal candidate should be familiar with and based in Central London
• Great customer service skills
• Knowledge of the London area
• Knowledge / connections with local vendors (hotels, restaurants, transportation, tours, attractions, etc)
• Experience working with L1 (CEOs / High net worth individuals) customers
• Able to multi-task a must
• Make sound decisions in stressful situations
• Highly productive worker with minimal supervision
• Event planning
• Personal executive assistance experience
Education and experience requirements
• Bachelor's Degree in marketing, Business Administration or equivalent field preferred, or equivalent
• Combination of education and experience sufficient to successfully perform the essential functions of the job
• Experience in customer service or related field
• Previous experience in the aviation industry preferred
Position purpose:
Manages, coordinates and executes daily multiple Level One customer, VIP and dignitary visits through the London Sales and Design Center (LSDC). The position is responsible for managing all aspects of the LSDC and ensuring that all visits and events at the LSDC are executed to meet the brand standards found at all of Gulfstream's Sales and Design Centers. Position also provides administrative, accounting and other general duties for the Regional Senior Vice President and the sales team.
Job description
Principal duties and responsibilities:
Essential functions:
Acts as the single point of contact responsible for the successful planning and execution of all customer visits and events held in the LSDC. Coordinates closely with the Savannah Sales and Design Center visit planners to ensure that all visits and events match Gulfstream's brand standards.
Manages the visit planning process for all guests to the London Sales and Design Center including: scheduling, arranging catering, entertainment, transportation, ensuring all audio/visual equipment is working correctly, and other logistics as needed to support the visit.
Prepares internal and customer agendas prior to visit, provides corporate materials and binders, and customer gifts .
Performs a wide range of administrative support duties as required. for the Regional Senior Vice President and the New Aircraft Sales Team, including but not limited to: using advanced PC applications, filing, directing phone and in-person requests for information, preparation of customer correspondence, travel coordination, and mail processing.
Assists the Sales Administration team to maintain the customer, prospect, and Gulfstream databases for the region. using company-approved resources.
Manages the London Sales and Design Center accounts, and coordination with approved external vendors. Work closely with Gulfstream Finance to ensure office expenses are within budget.
Assists coordination and execution of regional air shows and marketing events with periodic local on-site participation required.
Maintains accurate records for the office operations and maintains a live working schedule and visit notes for all activities at the LDSC in Gulfstreams's Salesforce CRM database.
Performs a wide range of special projects as assigned.
Additional functions:
Performs all operational aspects of the office including shipping and receiving, data and records storage
Perform other duties as assigned

Other requirements:
Fluency in additional languages preferred.
Must be able to handle office accounts.
Must be proficient in Microsoft Office including Outlook. Experience with SalesForce is desired.
Ability to use independent judgment and to manage and impart confidential information.
Must have strong verbal and communication skills.
Must have excellent customer interpersonal skills and represent themselves in a positive and professional manner.
Additional information
Requisition Number: 208918
Category: Sales
Percentage of Travel: Up to 25%
Salary Grade:E5
Number of Openings: 1
Posting End Date: 01/27/2023
Equal Opportunity Employer/Veterans/Disabled.
Gulfstream does not provide work visa sponsorship for this position, unless the applicant is a currently sponsored Gulfstream employee.