Aircraft Cabin Innovation Seattle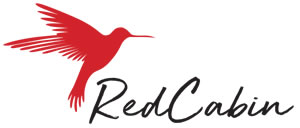 Aircraft Cabin Innovation Seattle by RedCabin is ready for boarding. It is taking place at the Museum of Flight from June 4th to 6th 2019. Qatar Airways, Optimares,  Alaska, Pitch, Design Q, Teague, Acumen, DesignWork a BMW company, ANA, Butterfly Seat Design, Delta, are some of the confirmed attendees.
An interactive working group platform allows you to discuss, and most importantly collaborate with airlines, cabin suppliers, design houses and plane manufacturers on the future cabin interior projects. Workshops hosted by Teague and Microsoft await delegates on day three.
Some hot topics include:
Butterfly mock-up demonstration – Paperclip Design
Case study by Crystal Air Cruises and Greenpoint Technologies on luxury cabin refurbishment for widebody business aircraft: hospitality requirements – seat selection, bar, galley, wine cooler, supporting a five-star chef, etc
The Luxury Galley design – Design Q
Density configurations on single-aisle aircraft – Pitch Aircraft Seating.
Ideas from end-users to create seats – Alaska Airlines

Confirmed speakers include:

Blake Emery, Director, Differentiation Strategy Boeing Commercial Airplanes
Alessandro Braca, CEO, Optimares
Anthony Harcup, Senior Director, Teague
Katsunori Maki, Manager Products & Services Strategy, CS&Products Services All Nippon Airways (ANA)
Matthew Coder, Manager, Onboard Experience, Alaska Airlines
Elijah Dobrusin, VP of Strategy and Development, Lift by Encore
Gary Senechal, Vice President, Sales & Marketing, Adient Aerospace
Renee Dankwerth, General Manager, RECARO Aircraft Seating Americas LLC.
Richard N. Ziskind, Vice President, Crystal Air Cruises
Lars Rinne, Co-Founder & Commercial Director, Butterfly FSS Ltd
Howard Guy, CEO, Design Q

And more