Aircraft Cabin Innovation Summit
September 13, 2022

-

September 15, 2022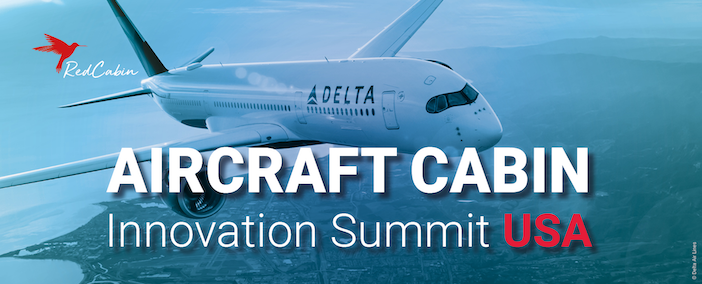 The way we travel is changing. As the aviation industry evolves, the importance of collaboration and open, honest discussion between all stakeholders grows. The Aircraft Cabin Innovation Summits are founded on that principle, and as a result, have become a hotbed for innovation.
By bringing the world's greatest aviation pioneers together, we are driving innovation which is helping tackle the biggest and most pressing challenges across the aviation industry. Built on a firm belief that collaboration leads to innovation, the RedCabin Summits are global forums for progress and represent positive change in the aircraft industry.
The summit is designed to encourage OEMs, airlines, suppliers, and design houses to collaborate to improve passenger experience, current and future aircraft interior designs.
Delta Air Lines is the host for the Aircraft Cabin Innovation Summit, taking place from September 13-15, 2022 in Atlanta, Georgia, USA. Topics such as sustainability, designing new airlines during the pandemic, product innovations and collaborations will be discussed during the three-day event.
"…We are excited to host you in our hometown of Atlanta and look forward to a few days of purposeful conversation and connection," said Rick Salanitri of Delta Flight Products.
"The years to come will be full of opportunities to reconnect and get back to what we all love most – connecting others through flight. The inflight experience is vital to our industry and will be even more imperative as travellers return to the skies…"