Aircraft Cabin Innovation Summit Europe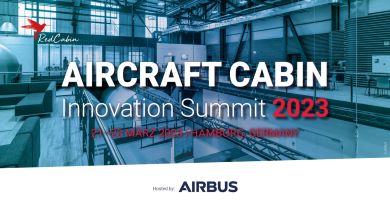 The Airbus Cabin community will welcome you to Airbus' facilities in Finkenwerder, Hamburg for the RedCabin Aircraft Cabin Innovation Summit 2023. Hosted at the cabin development centre, the three-day event will be packed with leading industry experts sharing their latest insights, as well as providing excellent opportunities for networking.
In the coming years there will be opportunities to further innovate and bring the passenger experience to the next level, by using digital enablers for more personalised services and the latest technologies for sustainable cabin solutions – always driven by passengers' and airlines' needs.
This summit will be a great occasion to explore and create the next-generation cabin experience together.