EBACE Connect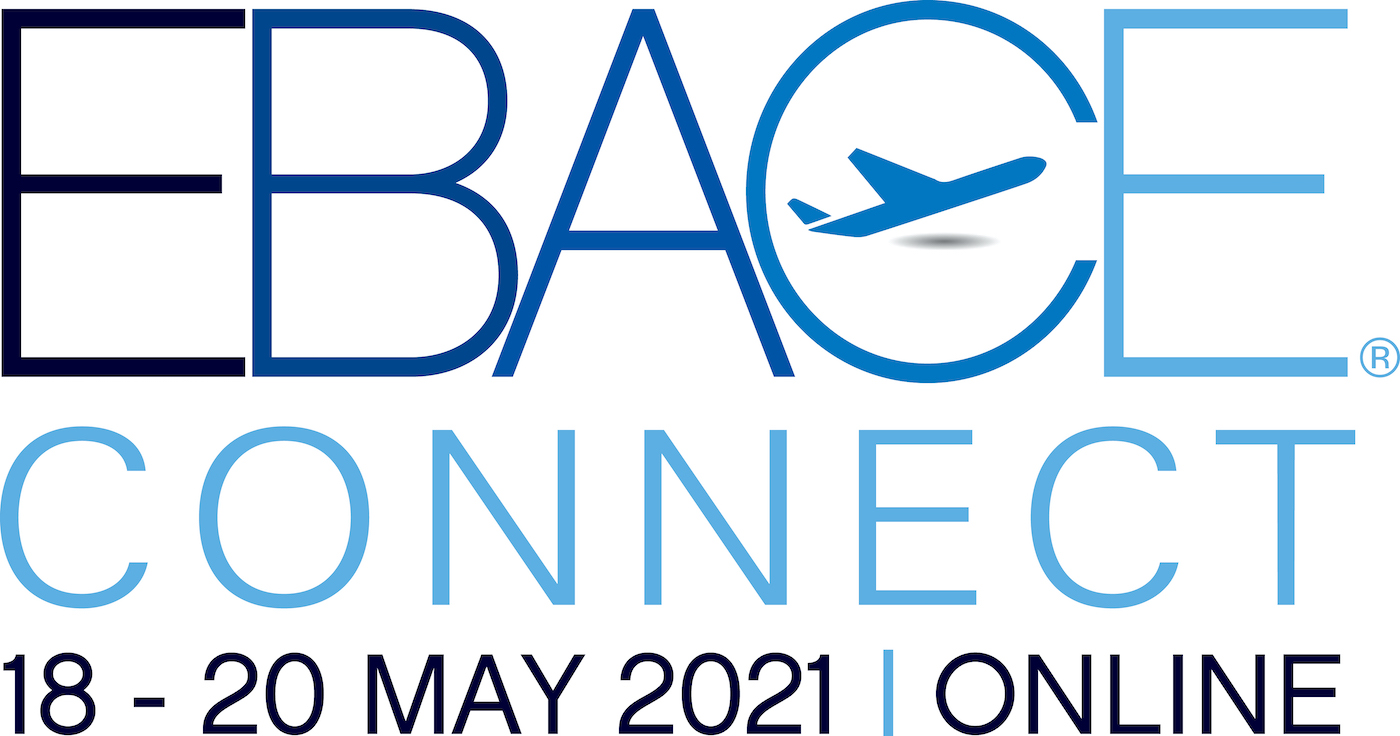 The European Business Aviation Association (EBAA) and National Business Aviation Association (NBAA) are launching EBACE Connect, a virtual programming series that will gather business aviation's voices to engage the industry in a conversation around the issues and trends shaping the future of business aviation. EBACE Connect will take place May 18–19, 2021, the dates originally planned for the in-person show, which NBAA and EBAA recently cancelled due to the Covid-19 situation.
In 2021 EBAA and NBAA will be offering a series of educational webinars called EBACE Connect. The events will bring together business leaders, government officials, manufacturers, flight department personnel, avionics firms, fractional providers, charter/lease companies and all manner of people involved in nearly every aspect of business aviation.
By joining the events, you'll hear the latest announcements coming directly from the industry, and learn how the European business aviation market is moving beyond Covid, the latest trends in sustainable materials and design, and how companies are ensuring safety for new cutting-edge aircraft, plus much more. Registration is free for NBAA and EBAA members, and only $50 (CHF 46, €42) for non-members. www.ebace.aero
"EBACE has been bringing our industry together for more than a decade, and this year will not be an exception," said EBAA Secretary-General, Athar Husain Khan. "With EBACE Connect, we will showcase the innovative and flexible spirit of our industry to learn and discover all that is coming our way in business aviation."
The three-day event will feature an opening keynote and several sessions focusing on trends driving the business aviation market, continuing innovations in advanced air mobility, perspectives from OEM CEOs, the latest in the technologies in aviation sustainability, and predictions about business aviation's future in a Covid-19 context. Also included as part of the virtual programme will be opportunities for press conferences from leading aviation businesses.
"Now more than ever, it's critical that the business aviation community has an opportunity to come together in a conversation about innovations and opportunities that will propel the industry forward," said NBAA president and CEO, Ed Bolen. "EBACE Connect will serve as that definitive dialogue, with insights and information to help participants think through their plans for the second half of the year."