Connected spaces full of tech aren't new and are almost taken for granted in the high-tech fast moving world of CES (Consumer Electronics Show), but what was interesting this year is how different the HMIs (Human Machine Interfaces) are. Alexa and Google Assist were everywhere, slogging it out for voice activation dominance. Hyundai's take on voice activation however was worryingly clunky, lacking real-world usability. However, within one of the most interesting vehicles on show, the Byton Concept, it was all about gesture controls – the operators 'air-swipe' to interact with the vehicle, and it seemed to work well, albeit with some learning time required (but then everyone said the BMW iDrive was bad for this reason when it first appeared, but it won out!)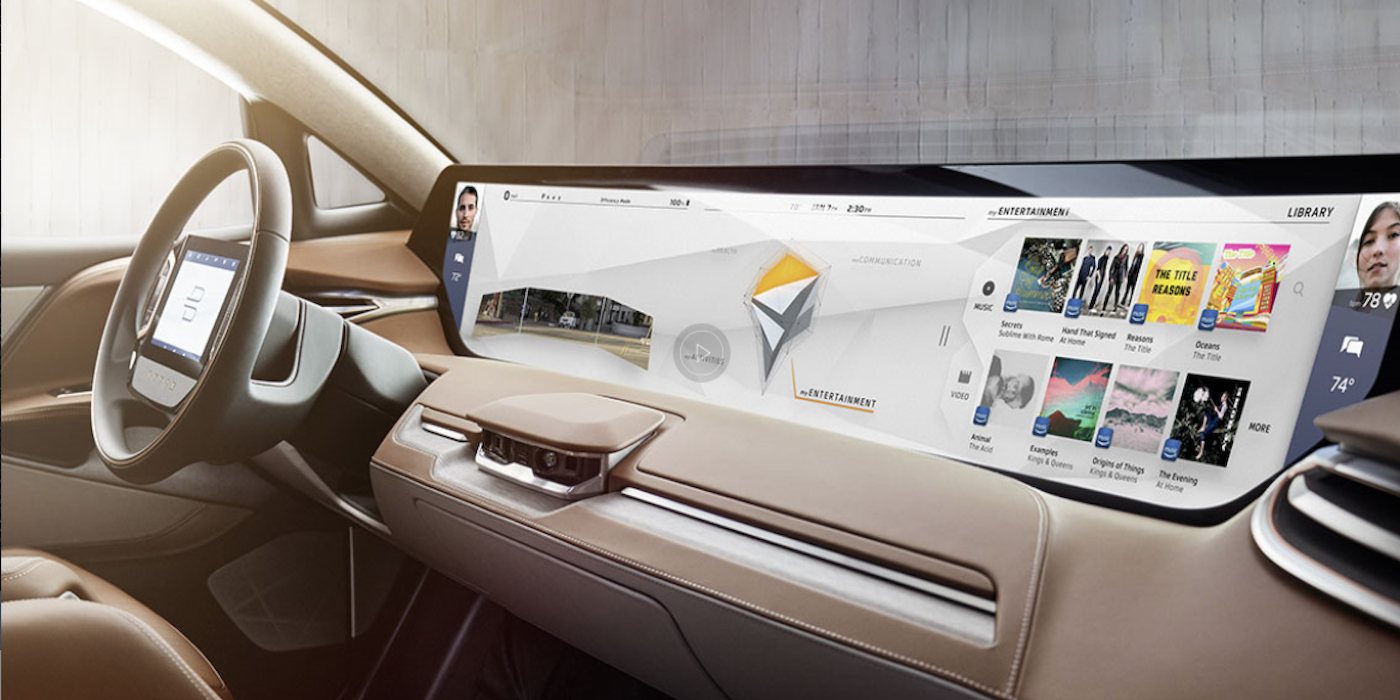 The Byton was also notable for investing in upgradable tech, which was a refreshing thing in a show full of things likely to be obsolete even before Trump leaves office. However, the 49in wide curved-screen dashboard seemed an idea too far, suffering badly from distracting reflections when the Vegas sunshine finally appeared. 
Wireless charging starts becoming useful
Current wireless charging is ok, but still requires you to leave your item on a docking station of some form. However several companies had longer range chargers, some mounted in walls, or neatly integrated into an overhead room light. Range is still limited, but is sufficient to cover most smaller living rooms. General reaction seemed to be both excited about how much this will improve a space, and worry about if this will fry our brains in the process!
Suspicious luggage may remove itself
Several autonomous suitcases were shown at the show, with images depicting them following their owners through airports. Could be very useful for less mobile travelers, or those with kids. But why do I think we'll only see them being used in first class? Brings a new meaning to the phrase 'too posh to push'
Autonomous vehicles are here!
Designers are hugely excited about autonomous vehicles, but most of the public seem inherently sceptical, listing problems, and believing they're decades away. However I think CES 2018 would have converted these people; it's happening! The streets were buzzing to the sound of genuinely fully autonomous test vehicles on the public roads. The revolution is upon us.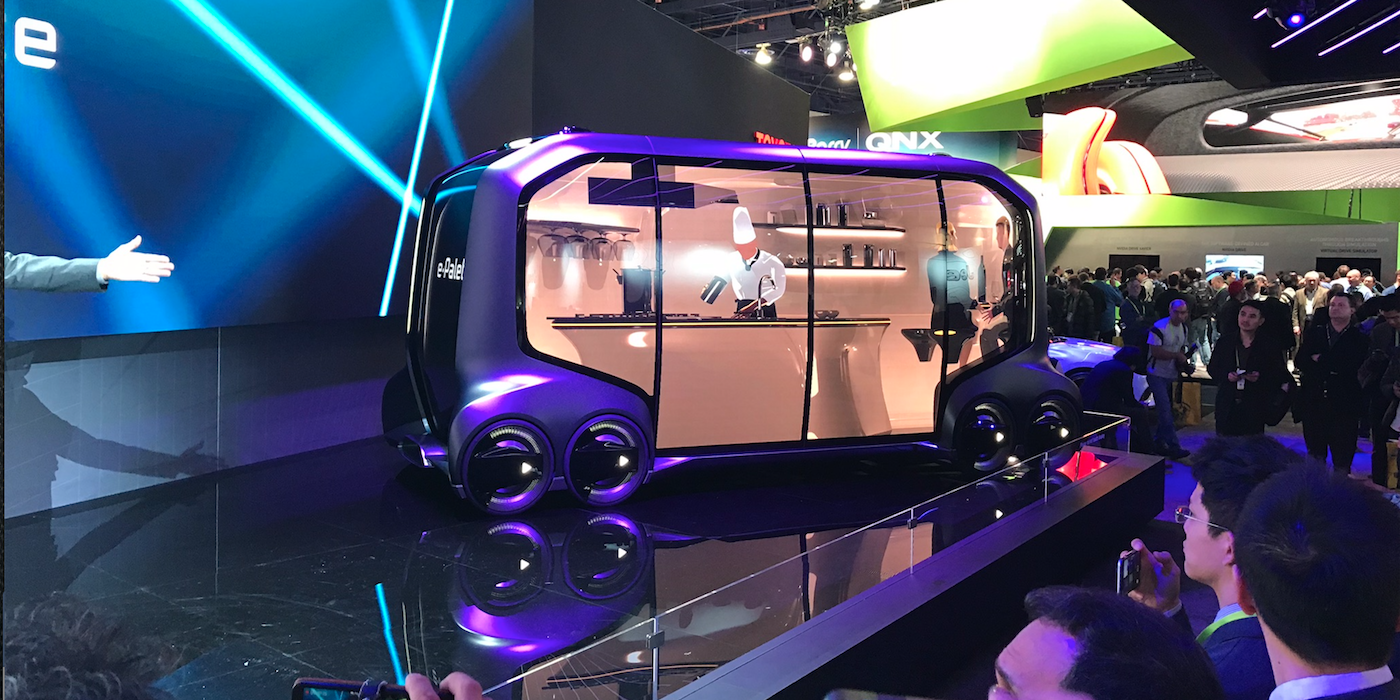 Within the concept vehicles, Toyota's E-Palette was one of the most progressive and interesting. Many of us designers felt it looked like 100 university projects we've seen, but this tells the uncomfortable truth for car designers – the outside will become unimportant for many vehicles, it's all about how it can enable new opportunities and experiences, and the E-Palette does a great job at exploring these.
Micro-machines
Samsung brought their micro-LED 'Tile' product, which is very impressive and could deliver mind bending IFE experiences if it becomes available on-board. Nissan showcased brain power of a different kind, its concept reads your brain waves, and anticipates what you are going to do or want before the body even moves to action. It's at an early stage, but shows the potential of such a direct HMI. Perhaps in the future the cabin crew will be preparing the gin and tonic before you even reach for the call button!
And to finish off, switching from hot tech to macro trends.
Nuanced era
The flip side of the autonomous leaps was a macro-trend that quantum leaps are likely to be rarer in the future. To avoid disappointment we should learn to enjoy refinements, nuanced improvements, and evolutionary steps. The quantifiable benefits may look less impressive, but all of these will still deliver products which feel better, which is what counts. This feels very relevant to business class layouts in aircraft. 
Leapfrog
CES was full of amazing technology from companies and countries not on the usual tech-radar. A common misconception is that developing nations will take a long time to catch up with first world powers as they're several steps behind with their technology. The reality is that they don't have to go through the same stepping stones we did. For example, in India people are going straight from cash to contactless, missing out the whole credit/debit card stage all together. Airlines should be aware of this, as expectations of tech are often stereotyped on region based on out-of-date preconceptions. 
CES 2018 was as exciting as Las Vegas is weird. The important part is how will it all effect aviation, and we at JPA Design found lots of insightful ideas ready for our next design projects.