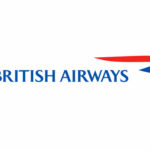 Website British Airways
Play a major part in delivering through the British Airways product and service in this high profile, senior management role.  This is a rare opportunity to lead our aircraft interiors product team.
You will be designing, specifying, developing and delivering cabin interior products and technologies that exceed customer expectations, securing a strong competitive position for the airline. You will be creating the interior product strategy, interpreting customer needs and giving BA the edge competitively by leading the creation of new cabin interior products within the brand strategy and customer standards framework.
We are looking for strong project management skills as you will be accountable for controlling complex cross corporate projects and supporting procurement during detailed and high value supplier negotiations. Key to our customers in-flight experience, you will be leading the installation of on-board Wi-Fi.