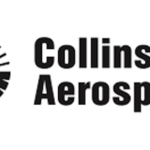 Website Collins Aerospace
') } else if (width >= 425) { console.log ('largescreen'); document.write('') } else { console.log ('nompuad'); document.write('') } // -->
Do you want to be a part of something bigger? A team whose impact stretches across the world, and even beyond? At Collins Aerospace, our Mission Systems team helps civilian, military and government customers complete their most complex missions — whatever and wherever they may be. Our customers depend on us for intelligent and secure communications, missionised systems for specialised aircraft and spacecraft, and collaborative space solutions.
By joining our team, you'll have your own critical part to play in ensuring our customer succeeds today while anticipating their needs for tomorrow. Are you up for the challenge? Join our mission today. Collins Aerospace makes modern flight possible. Of course, that wouldn't be possible without the capabilities and technologies of our organisation, as well as our engineers – a highly skilled, accomplished network that spans more than 180 sites, 24 countries and 6 Strategic Business Units (SBUs).
Our industry-leading experts are setting the standards for the aerospace industry and paving the way for the future. But as new challenges present themselves, we need fresh, creative and motivated minds to overcome these hurdles, help us break barriers and achieve new levels of innovation. Do you have what it takes to join a global, diverse organization that doesn't shy away from big opportunities? If so, we invite you to join our ranks and create the next generation of aerospace technologies.
Together, we will nurture an engineering culture that values intellectual curiosity, risk takers and integrity. A place where we will challenge ourselves, our teams, and the status quo and where we will work to find a way – the right way – to achieve what others can only dream of.
Role overview:
Performs conventional engineering assignments that may involve equipment or product design, documentation of product requirements, testing of materials, preparation of specifications, process studies, or research investigations.  Provides close review of new design and product applications. Perform assignments in accordance with established company procedures and industry best practices.
Primary responsibilities:
Manages projects as assigned by engineering manager
Work includes the development of new products and processes, as well as modifications to existing ones
Participates with drafters, technicians, and others to contribute to project completion
Heavy emphasis on the preparation of documents related to the design and manufacture of wiring harnesses
Some work involving the design of fixtures, tooling and machinery
Coordinates work with other engineers and operating groups to facilitate participation of various organisational units
Participates as a team member in a specific phase of a broad engineering assignment
Supporting problem solving during manufacturing build process and through aftermarket queries
Provide customer support on specific technical and product application issues
Provide routine reports on the status of projects
Coordinates efforts and communicates with other departments, including Manufacturing, Quality, Manufacturing Engineering, and Planning
Ensures successful completion of the assigned project phase within the budgeted time and cost constraints
Works on problems of diverse scope where analysis of data requires evaluation of identifiable factors
Exercises judgment within generally defined practices and policies in selecting methods and techniques for obtaining solutions
Performs other related duties as required
Basic qualifications:
This position requires a Bachelor's degree in the appropriate discipline and 5 years of relevant experience or an Advanced degree in the appropriate discipline and 3 years of relevant experience. In the absence of a degree, 9 years of relevant experience is required.
Preferred qualifications:
Wiring harness related experience
Competent in Microsoft Office programmes
Basic computer-aided design skills
Understanding of common manufacturing processes and techniques
Sound project management skills
At Collins, the paths we pave together lead to limitless possibility. And the bonds we form – with our customers and with each other — propel us all higher, again and again.
Some of our competitive benefits package includes:
• Medical, dental, and vision insurance
• Three weeks of vacation for newly hired employees
• Generous 401(k) plan that includes employer matching funds and separate employer retirement contribution
• Tuition reimbursement
• Life insurance and disability coverage
• And more
Apply now and be part of the team that's redefining aerospace, every day.
Raytheon Technologies is An Equal Opportunity/Affirmative Action Employer. All qualified applicants will receive consideration for employment without regard to race, colour, religion, sex, sexual orientation, gender identity, national origin, disability or veteran status, age or any other federally protected class.