A top engineering mind, well-known in the motorsport and automotive worlds, has devised an innovative manufacturing technique which he believes could be applied to aircraft seating to benefit manufacturing efficiency, increase seat performance in terms of stress, NVH and fatigue resistance, and reduce seat weight. The engineer is Gordon Murray, perhaps best known for designing McLaren Formula 1 cars and road cars, including the world's fastest production car in the 1990s, and his idea is named iStream Superlight.
The 'Stream' part of iStream stands for 'stabilized tube-reinforced exoframe advanced manufacturing', a technique intended to enable modular designs to be manufactured without requiring heavy capital investment and to enable model variants to be produced cost-effectively without prohibitive tooling costs. The lightweight structures created by the system consist of a simple high-strength aluminum thin-wall tubular frame and honeycomb recycled carbon-composite chassis panels, which can be scaled as large as a truck chassis or as small as a seat.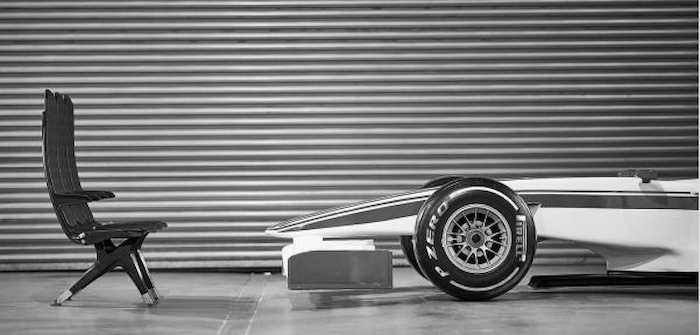 This seat design created by Murray's studio – Gordon Murray Design in the UK –  incorporates glass or recycled carbon-fiber composite and a tubular frame to achieve weight savings of a claimed 30% less than a typical vehicle seat, complete with a full four-way adjustment function and fold-flat mode.
The specific design is aimed at saving weight saving in passenger cars, but the studio says that the seat has the potential to benefit other passenger transportation sectors, from aerospace to rail.