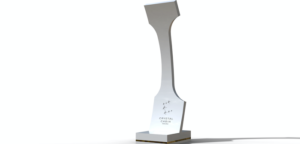 One of the biggest events in the aircraft interiors calendar is fast approaching: the Crystal Cabin Awards. Some 91 submissions made the shortlist for the 2018 awards, all of which have been evaluated and voted on by a jury of international experts to create a list of 24 finalists spread across eight categories.
IFEC
The IFEC (in-flight entertainment & connectivity) category is a new addition to the awards, recognizing the importance of this technology to the passenger experience.  This category comprises the fastest-growing product range in the aviation industry and includes systems, antennas, passenger apps, moving maps, wi-fi features, etc.
Finalists include Inmarsat's European Aviation Network, which sees more than 300 Deutsche Telekom ground stations provide passengers with LTE connectivity network access throughout Europe this year, and an entertainment concept from United Screens for the first on-board 3D television – the key being that it does not require users to wear special glasses.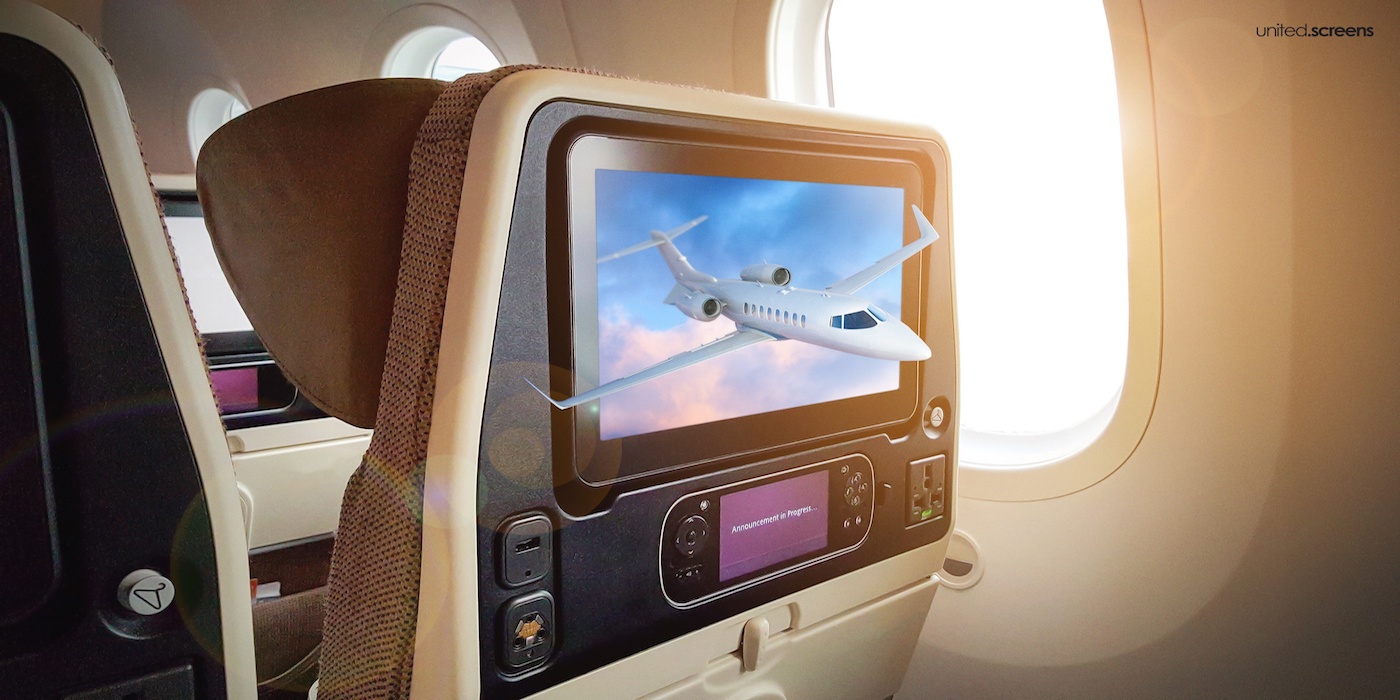 The third finalist in this category is Bluebox Aviation Systems, with its 'Accessible IFE' platform which gives visually impaired passengers barrier-free access to IFE. The good news for potential users is that the platform is already flying with Virgin Atlantic.
Cabin Concepts
This popular category is usually of the most consumer interest, with airlines going head to head with their latest product: for example, last year United's Polaris took on the Delta One suite in a business class  battle (Delta One, er, won).
This year design consultancy PriestmanGoode and its client, Qatar Airways, have made it to the final within the unique Qsuite business class. This innovative design sees up to four seats arranged together to create a private area for a family or other traveling group, and enables double beds to br created. Also vying for the trophy is Singapore Airlines with its new A380 First Class suites. Features include a swivel chair that enables a view out of the window while dining, and a partition between neighboring suites that can be stowed away to create a double bed.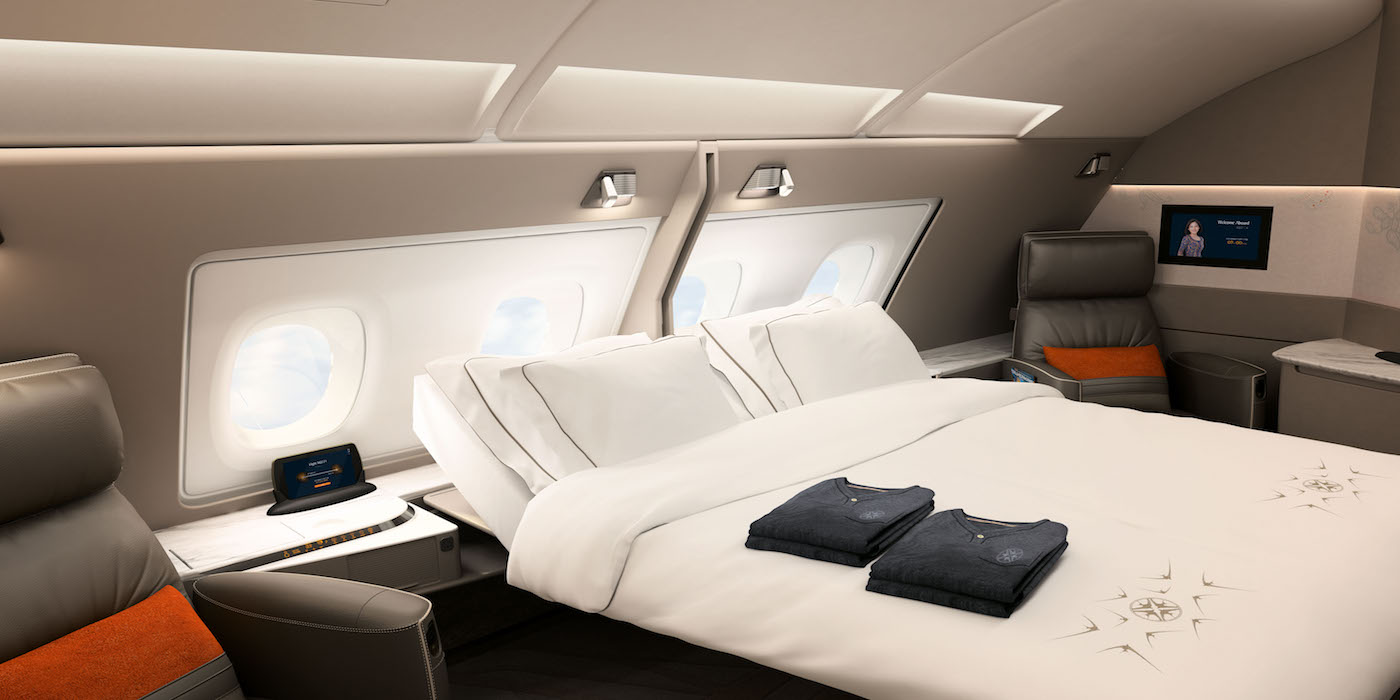 Meanwhile Airbus is competing with the Airspace cabin for the A320 family, with a focus on improving the flight experience for all passengers through features such as extra-large overhead lockers, light and airy panels and atmospheric lighting scenarios.
Cabin Systems
This category comprises new products that bring benefits to airlines, such as seats, galleys, lavatories, trolleys, air conditioning, electrical systems, electronic cabin management systems, waste & potable water systems, acoustics, etc. Evaluation criteria includes efficiency of mechanical solutions, ergonomic advantages and ease of implementation.
With a view to improving comfort on short-haul routes, the PASSME Consortium has developed the PASSME Innovative Aircraft Seat, which enables the seats of an economy row to be pushed together during boarding, creating more space in the aisle to reduce congestion and speed-up boarding.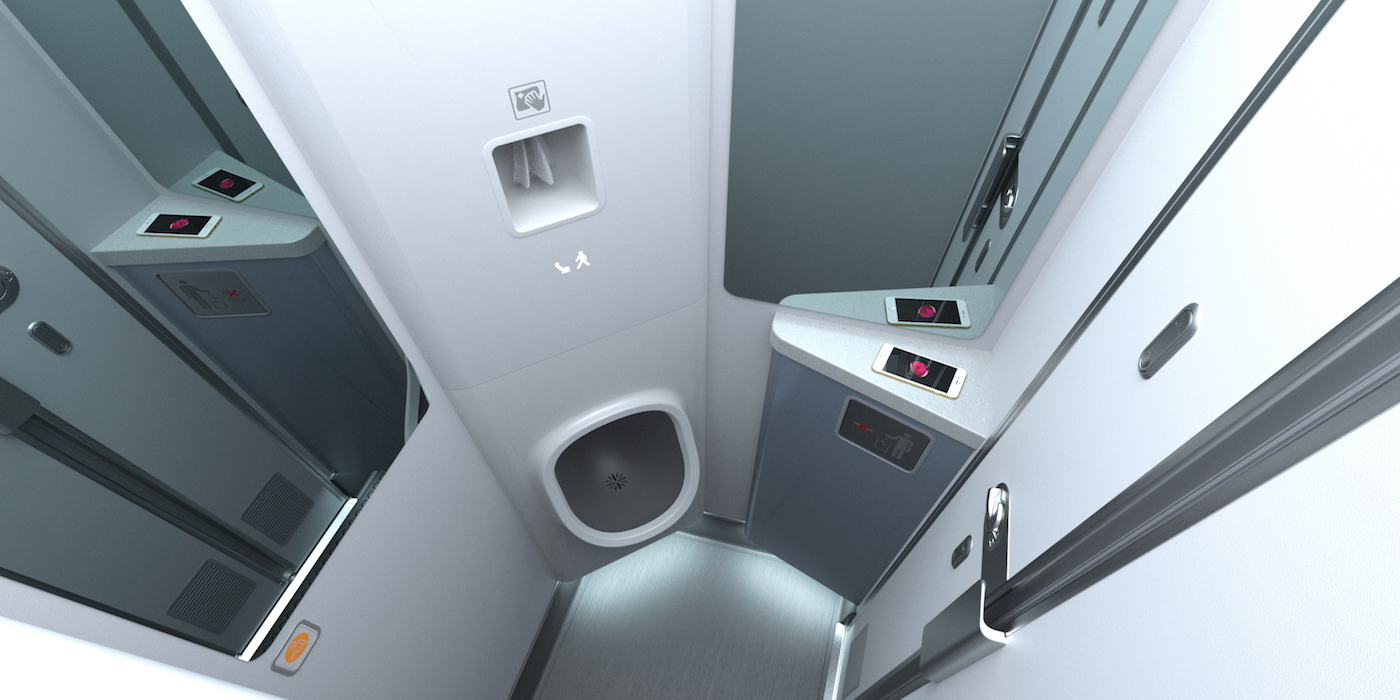 Something interesting this year is a head-to-head against two giants of the aircraft interiors industry: Rockwell Collins and Zodiac Aerospace. Rockwell Collins is competing with Silhouette MOVE, a flexible partition between business and economy class that is curved in such a way that the passengers sitting in front can recline further, while those behind stretch their legs and stow carry-on baggage. Or will the jury favor Zodiac Aerospace's Durinal, a urinal that can reduce queues in the aisles, as well as cabin weight and complexity.
Greener Cabin, Health, Safety and Environment
This category combines different classes of innovations. An entry for this category must either reduce negative effects on the environment, or it must minimize health or safety hazards and security problems for passengers, staff or live cargo.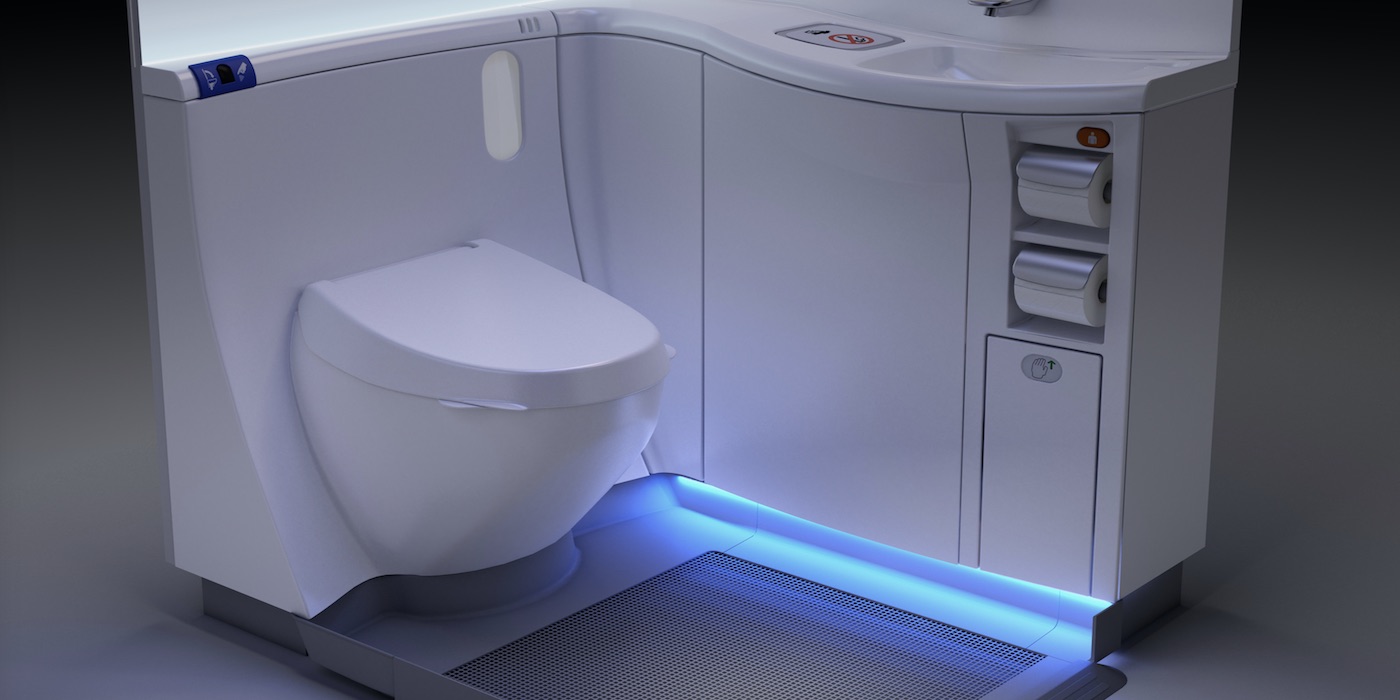 Continuing the theme of clean toilets, Boeing has developed the 'Cabin Dry Floor', a flooring system that drains away moisture, leaving a dry, germ-free surface. Austrian company, Villinger, is also looking at cabin floors with a heated floor panel it claims is indestructible. On a different theme, the third finalist is VT Miltope with a security software for wireless cabin networks.
Material & Components
Developing new materials, new material applications or a new combination of materials for cabin systems can cut production costs and maximize usability. This category embraces an enormous variety of different aircraft components. Entries can be an innovative, single technical component, or material, but not a fully developed product like a seat.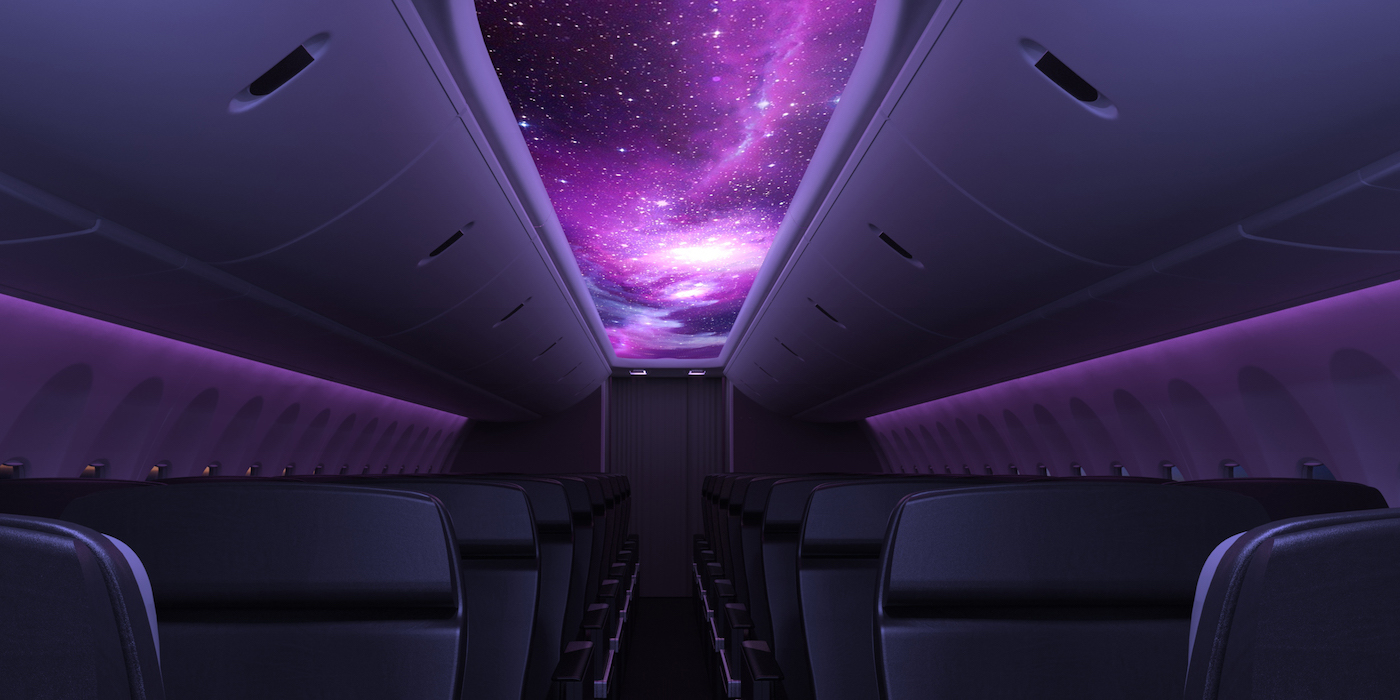 A joint finalist, Airbus and Altran have an idea to eliminate heavy, space-consuming cable harnesses behind cabin panels, substituting them with direct-printed electrics. Rockwell Collins is also a finalist in this category, with its Secant Luminous Panel, which lights up the cabin ceiling with high-resolution images. The third contender is Weigele Aerospace, with its Airborne Cooking Robot, an energy-saving oven for the galley that allows cold and warm food to be prepared on one plate at the same time.
Passenger Comfort Hardware
This category was created in recognition of the importance of  passenger comfort, and all entries must improve comfort within the cabin, either for all passengers or for specific groups of passengers. Entries in this category can include economy seats, lavatories, bins, partitions, lighting system, linings, premium, business, first class products, VIP products, etc. An innovation that is of general use to a large group of individuals may well achieve higher marks due to its increased effectiveness for the airline´s success.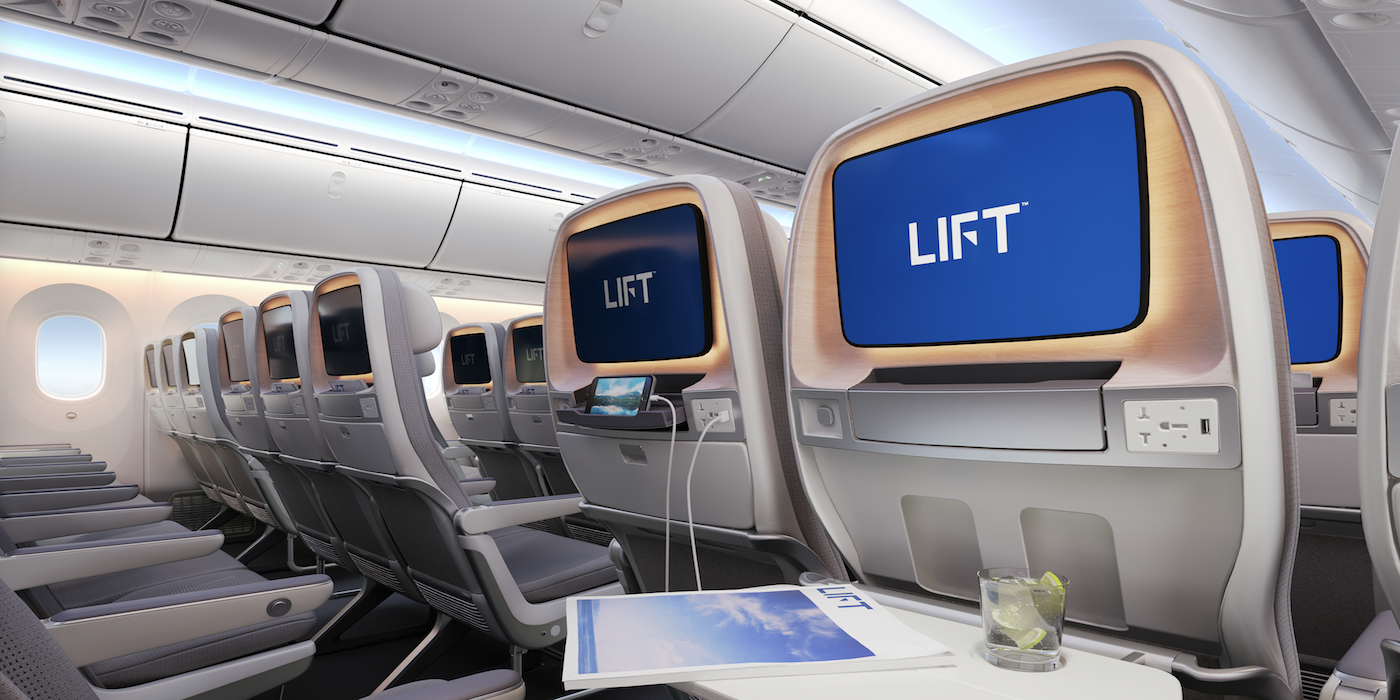 Rockwell Collins and Zodiac Aerospace are competing again in this category, the former with its Valkyrie Bed, a business class concept with a seat and separate fold-out bed, and Zodiac with Eco Zlounge, a concept which would enable economy passengers to make use of an empty seat in front of them. Finally, LIFT by EnCore, in collaboration with Boeing, has developed a comfortable approach to long-haul seating for the Dreamliner.
Universities
The Crystal Cabin Award isn't just about the big names in the aviation industry. This category provides an opportunity for students to present their visions for innovative products and concepts for the aircraft interior. Their ideas should reflect the idea of making flying more comfortable or ecological.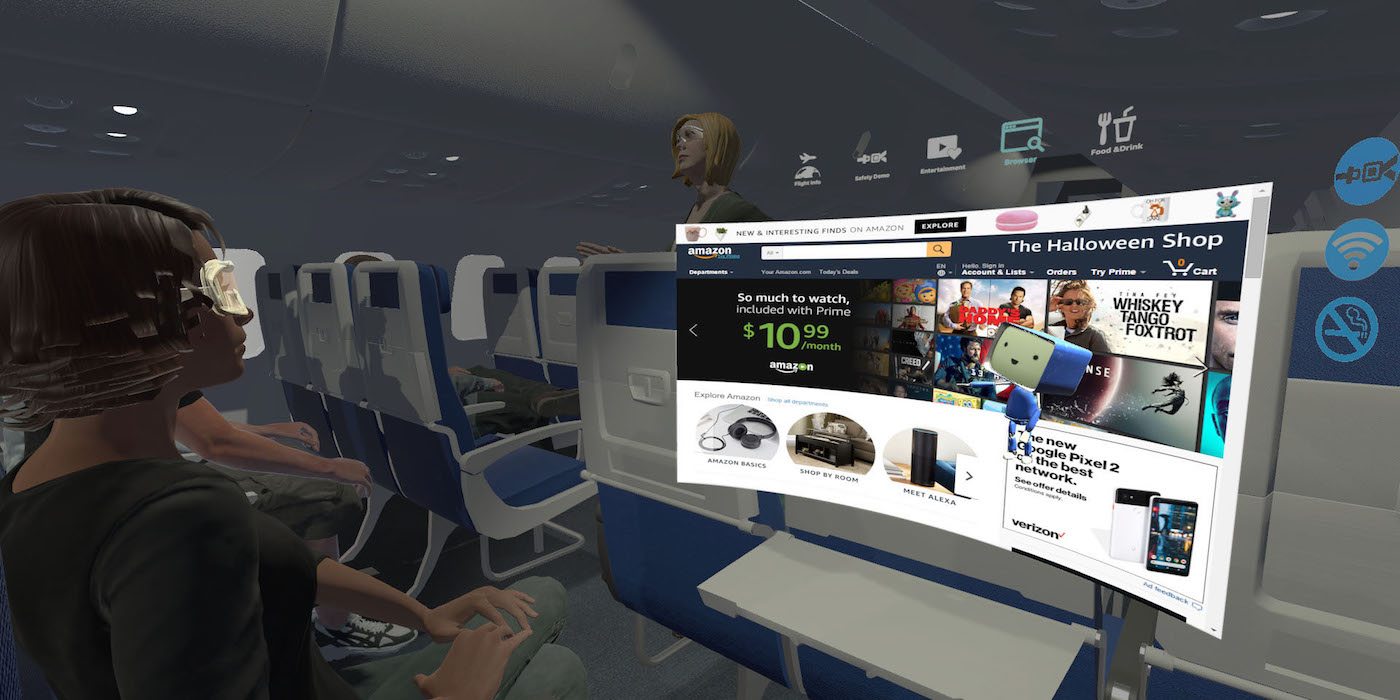 Cranfield University in the UK made it into the final with 'E-tom Smart', a water tap that atomizes water to achieve on-board water savings of up to 90% without reducing its effectiveness for washing passengers' hands. The University of Edinburgh made it to the final round, too, with its pioneering Li-Fi technology, which uses visible light to transmit data, much like wi-fi. over in the USA, students at the University of Cincinnati, together with Boeing, have developed a holographic surface that turns the aircraft cabin into a virtual extended space.
Visionary Concepts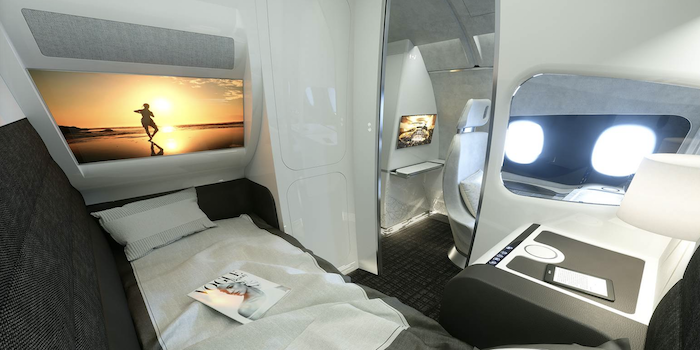 Here we can see impressions of the aircraft cabins of tomorrow. How can comfort be maintained in future air transport when current technologies and practices (especially carbon-based fuel) become more and more limited? How can passenger comfort and aircraft efficiency be improved?
An interesting entrant is the 'Day and Night' concept from Airbus, which divides premium cabins into a living/working zone and a separate sleeping zone, while Renacen proposes a virtual view of the cabin that enables passengers to 'walk' through the cabin from home to choose their preferred seat for their next flight. And finally it's Rockwell Collins again, this time with its 'Universal Passenger Seat Interface' concept, an electronic system for seating that can be deployed everywhere from aircraft to private cars, creating synergies throughout the transport sector.
What next?
The 24 finalists will present their ideas in person to the 28 international experts on the jury. The winners will then be announced during Aircraft Interiors Expo week in Hamburg, at a gala dinner to be held at the Hotel Atlantic Kempinski on the evening of Monday, April 10. The winners will then present their concepts again at the Crystal Cabin Award Gallery in the Expo at Hall B3, 1st floor, on Thursday 12 April, at 11am.