Aeroexecutives.com has launched a range of hygiene products designed to protect passengers and crew during flights. As well as luxury hand sanitisers and branded face masks, the range includes a sanitising patch that creates a "safe zone" for the wearer.
Manufactured in South Korea, the sanitising patches can either be fixed to a smartphone, worn on a lanyard around the neck, or the clip version can be attached to bags and clothing. Mobile phones have been highlighted as one of the biggest harbourers or germs and bacteria, due to their surfaces being touched regularly, so the patch helps ensure that the phone is clean and germ-free.
The patch works by delivering a controlled release of Caolion EcoBio, a germ-killing solution that has been approved by the World Health Organisation, FDA, EPA, EU, NASA, and the Korean Ministry of the Environment. Once the patch is activated it eliminates viruses, moulds and bacteria for up to 28 days, offering protection to the wearer within a radius of up to 1m. The unopened patches have a shelf life of up to 12 months, according to Aeroexecutives.com.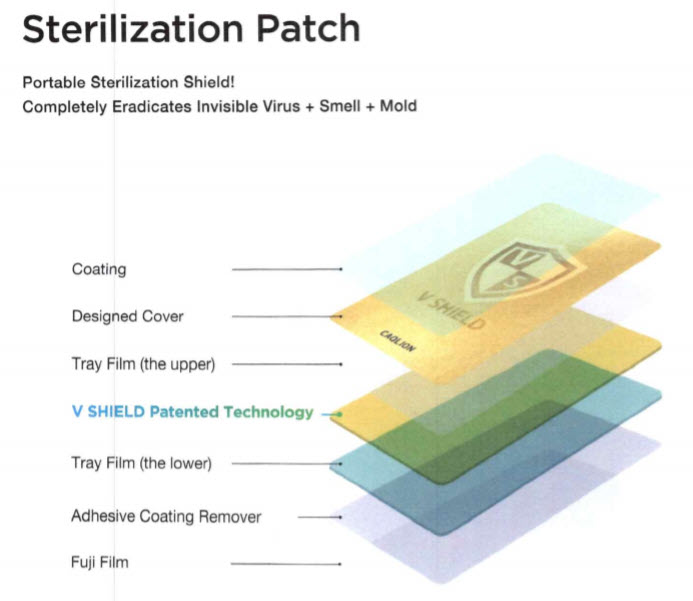 Peter Bradfield of Aeroexecutives.com stated, "It is almost impossible to maintain social distancing within the confines of an airport and aircraft cabin, particularly during boarding and disembarking. The sanitising patches offer an increased level of protection and enhance the safety of passengers in an easy, convenient and effective format."