Astronics Advanced Electronic Systems (AES)


Astronics Advanced Electronic Systems (AES) is a leader in providing airline passengers with in-seat power. In 1996, the EmPower line of cabin power systems, with patented power management technology, became the first in-seat power supply system to be developed and installed on commercial aircraft.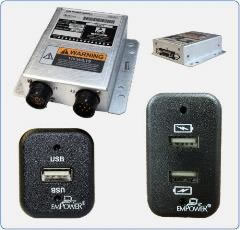 Since then, Astronics has continued to develop innovative cabin power products, including integrated AC/DC seat power boxes for in-flight entertainment and passenger electronic devices (PEDs). The company's latest generation of cabin products are designed in response to the higher power demands of passengers and to address the power requirements of the most popular and latest generation of hand-held devices, including tablet computers.
The 2013 FAA ruling allowing PEDs to be fully operational gate-to-gate is also driving an increase in the adoption rate of in-seat power. To ensure airlines can meet passenger demand, Astronics has developed a USB charging system capable of charging multiple devices simultaneously while they are in use. System configuration models include a stand-alone USB charging outlet or a combination 110VAC/USB outlet. Astronics' customer base includes over 180 aircraft operators with EmPower systems installed at more than 600,000 seats.
Astronics AES is a wholly owned subsidiary of Astronics Corporation, a leading provider of advanced technologies for the global aerospace and defence industries. Astronics AES is based in Kirkland, Washington, USA, with worldwide sales and support offices.