Women in Aviation Middle East General Assembly 2019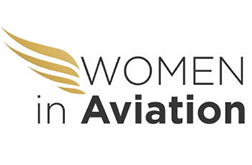 The Women in Aviation General Assembly is an annual meeting place for international aviation leaders, female industry role models and hundreds of college and university students looking to join the aviation industry.
As a young and rapidly growing aviation economy, the Middle East is committed to ensuring equal opportunities are provided to women in the sector. The Women in Aviation General Assembly plays a role in bringing the industry together to discuss the challenges and how to overcome them. Featuring a stellar line-up of inspiring speakers, the conference is supported by leading global aviation companies keen to highlight their commitment to improving diversity in the aviation industry.