Over the past 30 years of on-board retail, passenger travel has changed dramatically. In today's price driven market, airlines face increasing challenges to drive down costs, increase ancillary revenues and increase customer loyalty. In 2016, ancillary revenue was estimated to have been worth in excess of $67.4 billion (source – Cartrawler). In this time, we have witnessed massive changes within the industry as airlines adapt their retail models to capitalize on this expenditure.
The industry continues to evolve and it is anticipated that we will see further changes for both passengers and airlines alike. For passengers, these changes are likely to impact the entire journey from flight and price comparisons through to the pre-order of duty-free products for in-flight delivery. Passengers will also be able to take advantage of the in-flight internet connectivity, using their own devices for in-flight entertainment and to order products or refreshments during the flight. In-flight connectivity itself will also open up a host of additional retail offerings such as mobile transactions, customer service delivery and destination inventory.
However, it is not just the passengers that will see the difference. Access to big data will equip the crew with more passenger information than ever before. From analysis on purchasing behavior such as passenger loyalty or the propensity to buy, crew have access to the information that will enable them to deliver a much more efficient and personalized experience.
INCREASED CONNECTIVITY
The expectation is that nearly one in three commercial passenger aircraft will have in-flight connectivity installed and activated by the end of 2017. Enabling passengers to communicate with friends and family, access entertainment or work on board an aircraft, in-flight connectivity will be a key influencer for passengers. In-flight service is a key contributor in the decision-making process of which airline 68% of passengers decide to book with. What's more, with more than one in five passengers now abandoning their preferred airline for an option with better in-flight wi-fi (up from 17% in 2014), reliable connectivity is now becoming more of a fundamental with respect to passenger air travel expectations.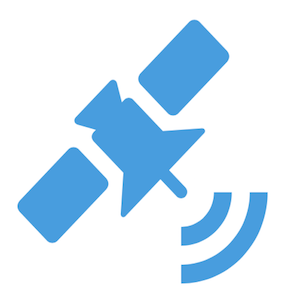 Currently, in-flight connectivity comprises of a mixture of satellite and land-based wi-fi services. Whilst satellite bandwidth can vary dependant on an aircraft's routing, wi-fi connectivity can also be influenced by aircraft border crossings or travel over water or into remote areas.
The demand for increased connectivity offers multiple possibilities. Not only are passengers able to browse the internet whilst on board an aircraft, increasingly airlines are teaming up with providers such as Amazon to provide on demand streaming services. Whereas passengers were previously limited to the program content of the traditional seatback IFE, these new services allow passengers to use their own devices as in-flight entertainment devices enabling access to the content of their choice.
Not only does increased connectivity provide an enhanced in-flight service, for airlines, this also o ers greater potential with respect to increasing ancillary revenue. For both airlines and their partners, a satisfied passenger has a greater propensity to buy and increased connectivity turns the time a passenger is on board into a prime retail opportunity.
SMARTER SELLING
When it comes to technology, we will see big changes for crew operations as we know it. Historically, it has been the passenger themselves that have been better equipped in terms of technology. Paper manifests and lists will be a thing of the past with crew being able to access the latest smart devices and tablets to execute on-board operations.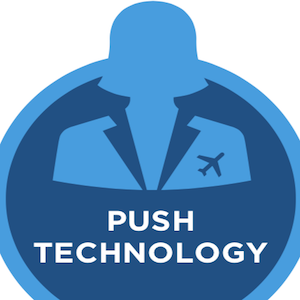 As a result of push technology, crew will have access to the right information at the right time, allowing them to carry out their individual job roles much more efficiently. Not only will crew have access to operational information, they will also be able to access in-depth passenger information such as loyalty levels, onward flight information and individual preferences.
Airlines will also be able to capitalize on the increased use of CRM. Integration of such systems with on-board retail will provide additional visibility of transactional information such as ticket purchases, upgrades, F&B and duty-free spend. Not only will this allow crew to understand passenger behavior such as their propensity to buy, it will also help identify specific product interest. In instances where product is out of stock, data can be captured and airlines can ensure products are available for subsequent flights.
SELF SERVICE
The increased availability of real-time connectivity will open up multiple opportunities for both passengers and airlines. Passenger access to personal smart devices will enable airlines to increase the volume and breadth of products and services sold within the cabin. Purchases can be initiated by the passenger themselves, whether it be via the seatback systems, mobile apps or website interface meaning that airline crew need only deliver product and take payment rather than deliver a full duty-free service.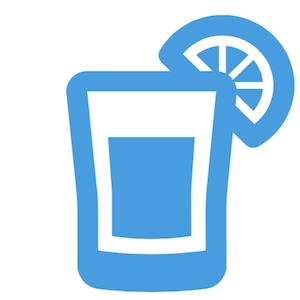 This self-service approach will cover all aspects of the modern passenger journey. Upon booking or prior to departure, passengers will be able pre-order products for collection on board the aircraft. Further to this, we will also witness the use of kiosks to support the self-experience. One example of this will be Amazon's new store, whereby shoppers use their smartphone to scan the kiosk upon entry, purchases will then be automatically charged to their credit card when they leave the store. Strategically placed, these same kiosks will offer passengers with smartphones the ability to purchase additional products and services, from pre-ordering meals and upgrading seats, through to car rental and purchase of duty-free and souvenirs for on-board delivery.
None of this can happen without changes in an airlines supply chain and inventory systems. Systems that provide next to real-time information will be required to ensure pre-ordered products are available for collection on board the aircraft. Integrations to multiple third-party systems need to be in place to manage delivery of physical products, as well as checking inventory for transportation and leisure products.
Evolution to passenger retail services is inevitable. Whilst it will bring about its own challenges, one thing is for certain, the potential it offers will revolutionize the industry to bring massive benefits to both airlines, retailers and passenger alike.
ALTERNATIVE PAYMENTS
As a result of increased levels of on-board connectivity, airlines will have the ability to take advantage of new closed-loop payment methods. Coupled with passengers growing acceptance of mobile wallets such as Apple Pay and Android, it is likely that 2017 will see a dramatic shift in preferences for these type of payment options.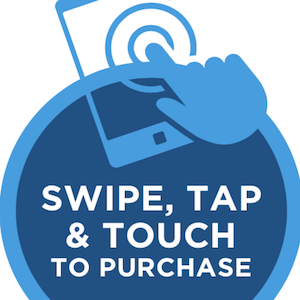 Safety of passenger payment information will be fundamental. With the provision of this, passengers will be able to authorize payments without friction at any point of the journey. Transactions can be completed at the end of a flight by a single payment. More secure transactions can be authorized as a result of fingerprint recognition or alternative authorization tokens.
With airlines currently working on the infrastructure to support such mobile wallets, additional wallets based on loyalty and reward schemes are currently being developed to reward passenger purchase of on-board duty-free and catering products.
DESTINATION MERCHANDISING
Wer expected airlines to finally follow the model of tour operators and cruise companies by selling the entire trip rather than just an airline ticket. With passengers able to enhance their flight booking with additional extras from in-flight products and services through to onward transportation and leisure tickets, it is anticipated that this end-to-end trip solution will be mirrored across the airline industry within 2018.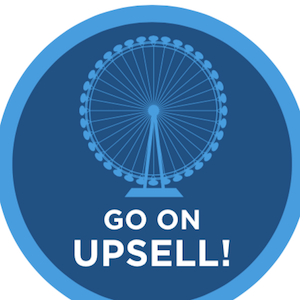 Alongside the travel extras, passengers will also have the ability to purchase theatre tickets, make dinner reservations, book a bus tour, or visit a museum. Integrated as part of the airline ticket purchase process, passengers will have the option to pick up these tickets on board the aircraft or upon arrival at their destination.
The recent introduction by IATA of its NDC (New Distribution Capability) initiative will provide the connectivity to facilitate the majority of these innovations. Together with increased online connectivity, airlines will have even more opportunity to drive the ancillary revenue opportunities which will fuel the success of the industry.
OPERATIONAL EFFICIENCIES
With the airline industry facing the continuing challenges associated with fierce competition, increasing consolidation, daily change and high levels of cost-sensitivity, it has become even more important that airline operations are managed efficiently and effectively. Each department and its staff, including cabin crew, pilots, engineers and management, play a pivotal role in keeping a fleet in operation, reducing AOG (aircraft on ground) situations and costs in-flight.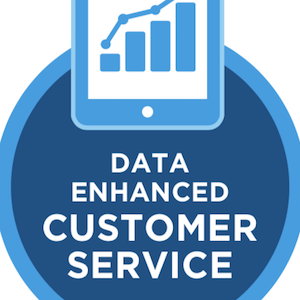 Estimated to save US$140k per aircraft per year, airlines are already reaping the rewards of digitizing the cockpit. Similar programs to digitize the cabins are expected to make significant savings in 2017. Further to this, the introduction of mobile apps means that airlines will also benefit from improved operational efficiencies and additional reduction in costs. Equipped with this functionality, airlines have the ability to electronically report maintenance issues, store manuals, remove the requirement for paper incident forms as well as introduce electronic training and rostering. The use of cloud-based retail systems has the potential to makes sure the correct product is onboard the correct aircraft based on passengers needs.
Significantly reducing costs associated with late flight turnarounds, real-time communication will also allow delays to be passed to onward flights so passengers can be rebooked onto appropriate flights.
CREW INCENTIVES
Crew play a fundamental role in helping delivering the all-important competitive advantage to the airline industry. Technology will be playing a critical role in supporting this objective and 2017 will see crew better equipped with the tools that will enable them to do their job better.
Charged with improving the customer experience and increasing ancillary revenue, there is a strong associated link between levels of ancillary revenue and the time crew spend engaging with the passenger. By streamlining on-board operations and reducing workloads, crew will be able to perform their job roles more efficiently, allowing more time for personal face-to-face selling and customer service.
Many crew are at least partially rewarded based on the sales made. With enhanced visibility of their individual sales target information, crew will be more motivated to maximize on-board revenue as a result of associated incentive schemes. With increased access to passenger data, crew will be able to perform this role more effectively by personalizing the service they deliver based on individual preferences. Advanced knowledge of the passenger's propensity for food or duty-free purchases, or visibility of passengers who tried to purchase out-of-stock items on the outbound flight will enable crew to capitalize on this knowledge for future journeys.
Access to this type of data will help crew to work smarter by focussing their efforts where they are required. By proactively responding to passengers who may have previously had a bad experience or by dealing with relevant feedback such as onward connecting flights, crew are able enhance the passenger journey with a positive overall experience.
DEVICES
The on-board retail industry has evolved significantly over the past few years. From rugged all in one devices, consumer tablets and phones through to payment terminals and receipt printers, the industry offers multiple hardware options to execute on-board processes. Selecting the right solution and operating system will play a pivotal role in securing a futureproof solution to meet the current and future challenges of the airline industry.
There are also other considerations to be taken into account when looking to upgrade existing hardware estates. By selecting the best fit hardware for each individual process, airlines will be able to enhance their operations with happy and productive cabin crew, maximum uptime, low cost of ownership and predictable costs. However the wrong device in the wrong environment could result in an open-ended commitment, unreliable systems and data, and spiralling costs.
Hardware selection will be very much dependant on the individual airlines, this could be dependent on the type of aircraft, whether it be narrow or wide bodied, or down to the service offering, whether it is catering only or catering and duty free. However, one thing is certain, in the future we will see a much wider range of device adopted by airlines, even for use on the same aircraft type.
INTEGRATIONS
In 2017 we expect to see on-board retail solutions become much more integrated with airline systems. Integration into passenger systems will result in a more personalized experience, whilst flight system and baggage integrations will allow crew to proactively respond to instances such as missed connections and missing baggage. Airlines will also be taking more advantage of the links to pre-purchase systems in addition to integration with destination systems such as airport retail and onward transportation. With these integrations opening up multiple opportunities for airlines, one of the most notable links will be into the Airport CRM system. For the first time airlines will be able to have a 360 degree of their customers, their transactions and their end to end passenger experience.
FINAL THOUGHTS ON THE YEAR AHEAD
There is no doubt that we will be witnessing some major changes in how we fly from Point A to Point B. Bringing about opportunities and benefits for passengers, crew and airlines alike, this will be the year that technology plays catch up and we start to see a real revolution happen within the industry.
Passengers will see much less friction and will enjoy a seamless transition between airport and airline. In the meantime, airlines will continue to look to maximise ancillary revenue at all stages of the passenger journey, they will also have access to the tools and technologies that will help them exploit these opportunities.
With technology becoming more commonplace for airlines, crew will be learning how to use these new tools as a core part of their existing job roles. In this time, they will become increasingly reliant on mobile technologies, devices and new payment methods to make sure those seamless journeys play out as planned.
One of the major developments that will drive these changes will be the airlines' greater adoption of wi-fi connectivity. Wi-fi will be the catalyst for a real revolution in the industry as it is set to alter air travel as massively as it has changed other aspects of modern life.
Whilst airlines start to gain technological momentum, conventional retailers will continue to stake a claim on a fully mobile, internet-connected, customer-focused marketplace. Passengers will continue to rely on mobile devices and airlines will embrace this by adopting new ways of interacting with their customers. From flight booking through to pre-flight and travel, airlines will identify more opportunities for communicating, selling to and transacting with their passengers. Retailing will become more integrated part of this experience, similarly from the moment a traveler begins to search for a fare until they return home, and everywhere in-between.
As airlines have been slow to embrace the mobile revolution that has emerged in the last five years, we believe they will start running to catch up. Taking advantage of the new technologies, trends and behaviors such as the cloud and push technology, this will be the year of massive opportunity and benefit for airlines and passengers around the world.