Aircraft orders began 2020 with a strong start, as customers ordered 296 new aircraft, the highest on record for January and more than five-times higher than the first month of 2019. The strong volume of orders was driven by a surge in single-aisle orders, which at 285 made up almost all of the total.
Following 2019's fall in aircraft deliveries, which followed eight years of record highs, ADS is forecasting a rise to 1,408 deliveries as manufacturers continue to work to step up production to meet international demand. While January 2020 has seen a record low, with only 44 aircraft delivered in total, stronger delivery figures are expected in the coming months.
The aircraft backlog in January 2020 increased again to more than 14,000 on the order books, demonstrating a significant amount of work-in-hand for the global aerospace industry. This backlog can bring optimism in the coming years and this confidence is matched by manufacturers' intentions to increase their production rates as work-in-hand continues to grow.
Global demand for advanced, modern and increasingly fuel-efficient aircraft remains strong, and manufacturers are working hard to raise production rates and meet customers' expectations.
While volatility and international headwinds remain in the aerospace market at the outset of 2020, manufacturers are expecting a return to growth in deliveries, which are worth billions of pounds to UK industry annually.
The UK aerospace industry is focused on boosting its competitiveness and addressing the challenge posed by climate change by developing advanced new technology.
We have asked the Government to help industry tackle these challenges by committing long-term support to industrial strategy, including through the successful Aerospace Technology Institute.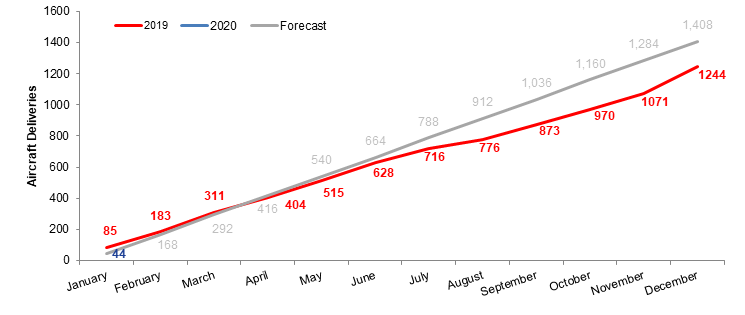 ADS is the UK trade organisation representing the aerospace, defence, security and space sectors, with more than 1,100 member businesses.