On 29th November the inaugural Sustainable Design Summit took place, an event that brings together experts from the cruise, hotel and aircraft interiors sectors to help them collaborate and accelerate their sustainability ambitions.
Sustainability experts, designers, interior buyers and suppliers from the likes of Boeing, Airbus, Hilton Hotels & Resorts, Virgin Voyages, PriestmanGoode, Tangerine and Accor got involved at the London event to discuss common problems and cross-fertilise solutions to them.
One of the key messages that emerged from across the conference sessions was that each of the three sectors was hungry for more guidelines for sustainable design to be put in place – and for the industry regulators to step up to meet these demands.
Across sessions including 'One Planet, One Mission' and the roundup plenary 'Setting Our Intention', speakers representing the hotel sector highlighted that they had strong sustainability targets on operational emissions. However, they said there are no clear targets in place for sustainable design. This makes it challenging for willing design practitioners to benchmark their work and ensure that they are meeting the right standards.
Similarly, the aircraft interiors and cruise ship interiors sectors are tightly regulated to ensure safety standards are met, and there is no sustainable design guidance to follow. Representatives from these sectors called out for existing regulatory bodies such as the cruise ship interiors' International Maritime Organisation to put the same in place for sustainable design.
The afternoon breakout sessions, segmented by buyer and supplier, took place under Chatham House Rules. With no holds barred, delegates were able to hold frank and open conversations that were focused on enabling an exchange of current practices, new approaches, and future messaging for clients.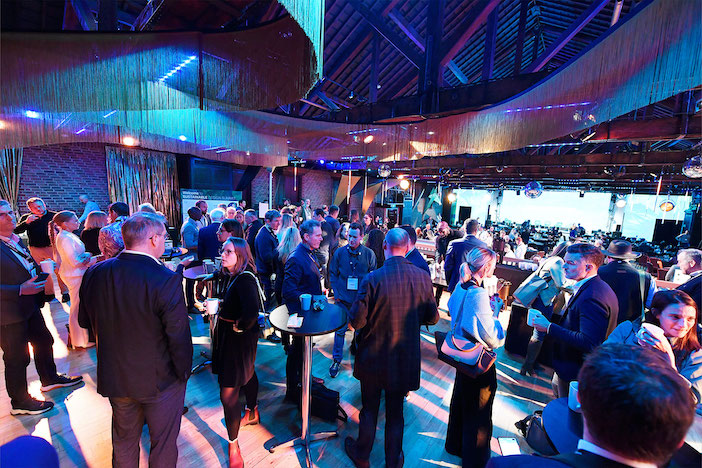 Speaking of the event as a whole, Ben Orson, managing director of transportation sector design agency, Orson Associates said, "It was both enjoyable and highly useful for making new contacts and picking up new ideas and insights."
The other emergent theme of the day was collaboration, and that the supply chain and buyers are on this journey together. A Product Showcase area at the summit's displayed the latest sustainable products and materials from suppliers across all three sectors, including Anker, Volume Creative and Cristallux. The display inspired, with buyers speaking and attending the show calling for suppliers to educate them in the areas that they were most knowledgeable. They also indicated their eagerness to work with suppliers that have full knowledge of cradle-to-cradle manufacturing, and who run programmes such as take-back schemes.
Ana Quintas, lead built environment, Cradle to Cradle commented, "We need to create a culture of sharing and learning together. Only by working together and in a collaborative ways, great goals will be achieved."
To learn more about the event, head to www.sustainabledesignsummit.com