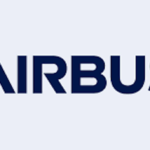 Website Airbus
') } else if (width >= 425) { console.log ('largescreen'); document.write('') } else { console.log ('nompuad'); document.write('') } // -->
We are looking for a Configuration Manager (d/f/m) within Airbus (Commercial Aircraft)  located in Hamburg. You will be part of the program team within the A330 Configuration Management Germany, with a possible start date of March 2022.
In this position, you are responsible to ensure that configuration management rules are applied and respected for all changes and modifications throughout their lifetime.
You manage changes deriving from Airbus internally or externally from customers and present them through the decision gates and meetings.
You have the opportunity to actively influence future projects e.g. Product Lifecycle Management (Lean PLM).
You work in close cooperation with all other A330 Configuration Management Teams (France/UK/Spain) and Engineering, Manufacturing and Procurement.
At the end of the process you ensure the implementation and the closure of your changes on time, on cost and on quality.
Your mains tasks and responsibilities will include:
As configuration manager you are responsible for all changes within your scope (Cabin and Cargo, Fuselage and Systems Germany)
You are in charge of presenting the changes to the relevant decision boards
One of your main tasks is to consolidate decision elements for the change gates respecting transfunctional and transnational needs
You perform project management within the configuration management scope for complex changes
You create business case analyses and calculations for all change requests
You ensure that changes follow according the programme schedule
You support new projects and establish new ways of working in frame of the overall digitalisation
Your educational background:
Educated Bachelor or Master's degree in (e.g. Mechanical or Electrical Engineering or Aerospace Technology)
Or a completed technical apprenticeship (e.g. in aviation sector) with appropriate further training/education
Experience in aviation industry is a plus
​
Your skills and qualifications:
You have a good understanding of complex processes
You have basic knowledge in configuration management and in change management
You have basic knowledge in risk management
You are aware of production planning and steering system
You have first-hand experience in project management
Google workspace is something you have already worked with
Knowledge of "big data"/data analyzing is a plus
Your soft skills:
You like to work in a transnational team with good relationships
You are able to negotiate and to take initiative
You have communication and presentation skills
You have entrepreneurial thinking and take action accordingly
You are a person who motivates and convinces other people
Teamwork is very important for you
Digitalisation is part of your DNA
​
Your language skills:
German at negotiation level
English at negotiation level
French is a plus
Business travel:
This position involves a willingness to travel on an irregular basis (approx. 4 times a year) within Europe.
Your benefits:
Challenging tasks and unique high tech products and services
Good work-life balance in a big international company
Flexible working hours and working time compensation
Compatibility of family AND career
Attractive salary
Company pension and much more
​
Come and join our team!
Please apply for this position online via our Airbus Careers website ( www.airbus.com/careers).
We kindly ask you to add your CV, your motivation letter incl. your salary expectations, your notice period and all relevant certificates. We give preference to disabled candidates with the same qualifications.
This job requires an awareness of any potential compliance risks and a commitment to act with integrity, as the foundation for the Company's success, reputation and sustainable growth.
Company:
Airbus Operations GmbH
Contract Type:
Permanent Contract / CDI / Unbefristet / Contrato indefinido
Experience Level:
Professional / Expérimenté(e) / Professionell / Profesional
Job Family:
Administration / Documentation <JF-FA-SA>