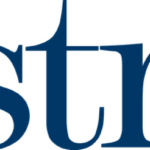 Website Gulfstream Aerospace Corporation
') } else if (width >= 425) { console.log ('largescreen'); document.write('') } else { console.log ('nompuad'); document.write('') } // -->
business jet manufacturer
Gulfstream is seeking a highly motivated candidate that is focused on customer satisfaction.  The successful candidate is comfortable working autonomously and as part of a team.
Education and Experience Requirements
Bachelor's Degree Interior Design or related curriculum required or equivalent combination of education and experience sufficient to successfully perform the essential functions of the job. 6 years experience in aircraft interior design or related field.
Position Purpose:
Act autonomously to produce flexible, comprehensive, multi-media designs for GAC customers and prospective clients. Work directly with customers to capture design requirements and execute concepts that facilitate on-time definition. Specify all interior components ensuring all FAA and GAC contractual guidelines are met.
Job Description
Principal Duties and Responsibilities:
Essential Functions:
• Communicate with confidence and authority to Chairmen/CEOs of Fortune 500 companies and high net worth individuals to meet business objectives
• Represent the GAC Brand with professionalism and instill confidence within the customer
• Acts autonomously to communicate comprehensive and detailed concepts that effectively satisfy client requirements throughout the sales and design definition process and delivery
• Oversee production of design drawings, material selections and concepts, and product development to GACs engineering and production departments in a timely manner for completion of contracts to ensure that delivery schedules are met with accuracy. Work scope assigned is highly complex and requires technical proficiency
• Must be willing to travel extensively worldwide on short notice
• Build and maintain strong relationships with clients, operations and engineering management, internal shops, and vendors, to keep clear lines of communication and execute on the client's expectations
• Work collaboratively with customer completions to produce, maintain, and archive the specification and design package with no supervision
• Exhibits confidence and authority with expertise in design trends and global cultural influences
• Lead in maintaining an environment in which all team members are respected regardless of their individual differences and are motivated to improve both their individual and team contributions to achieve desired business results
• Provide design direction throughout the entire completion process to ensure design quality and fidelity of design execution
• Maintain current knowledge of all FAA regulations related to aircraft interiors
• Oversee and approve material finish schedule and other internal documents required. for accurate definition
• Attend all validation meetings including, but not limited to seat validation meetings
• Provide design guidance through post-delivery
• Effectively manage outside consultants to ensure a quality interior
Additional Functions:
• Provide design guidance to studio designers
• Oversight and creation of client presentations
• Leads a cross-site team effort and/or departmental continuous improvement objective
• Troubleshoot design-related issues with clients and internal departments
• Effectively manage design budget for each account
• Perform other duties as assigned
Other Requirements:
• Proficiency of design principles, colour theory, and textile and leather production techniques required
• Knowledge of FAA regulations relating to interior finish requirements required
• Possess working knowledge of Microsoft Office software
• Foreign language proficiency preferred
Additional Information
Requisition Number: 190312
Category: Marketing
Percentage of Travel: Up to 50%