Canadian commercial charter airline, Nolinor Aviation, is equipping its latest fleet of three Boeing 737-400s with the lightest aircraft seat in the world. The airline acquired the aircraft in May, with a view to increasing its capacity and offer more flexibility to its clients during the post-Covid economic recovery.
Each aircraft will be fitted with 158 TiSeat E2 economy seats, made by Expliseat, which the French manufacturer says are 40% lighter than any other certified seats on the market, achieved through a titanium and carbon fibre construction. For Nolinor this means a reduction in the total weight of each aircraft of 1.1 tons. The seats are equipped with a 4.5in recline function and foam combinations for flights up to seven hours.
"For our new fleet of Boeing 737-400, we needed to give a fresh look to the interior of our aircraft while also improving performance. The solution put forward by Expliseat is perfect for us," said Marco Prud'Homme, president of Nolinor Aviation.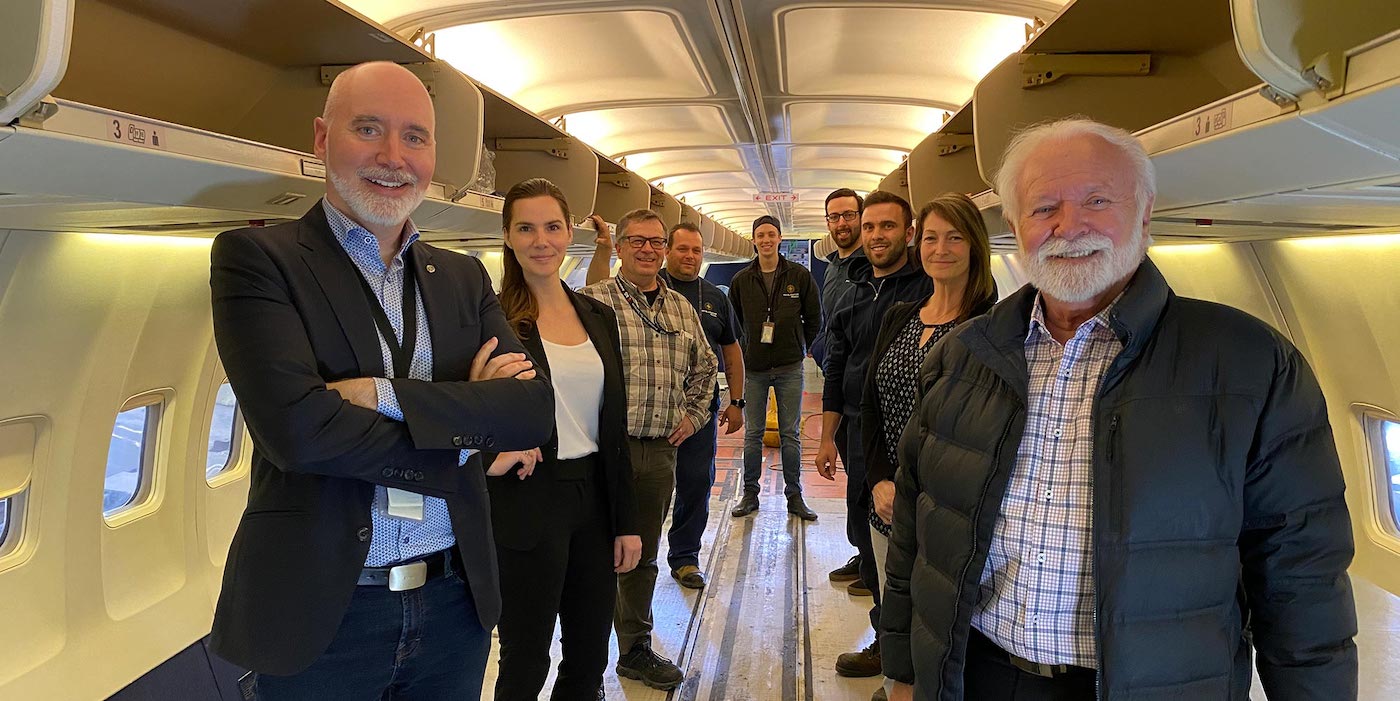 According to the airline, the weight saving offered by the seats is allowing it to modernise its fleet while increasing its competitiveness. For example, the reduced weight can enable additional aircraft performance or a gain of 1.1 tons of payload. The airline can also expand its commercial offer with new seats and a lightened fleet, for an enhanced passenger experience and optimal aircraft efficiency, with more range, less fuel as well as lower carbon emissions.
"Our market shares in Canada are rapidly growing, with more than 3,000 TiSeat models flying on Dash 8, ATR and Boeing 737 aircraft," said Benjamin Saada, CEO of Expliseat.