An aircraft seat design partnership established in June 2020 between Universal Movement and Safran Seats, is seeing rapid progress. The partnership's main design at present, the Interspace seating portfolio, covers the economy, premium economy and domestic business class seat sectors, with a focus on privacy options (more details below). Last week saw the design win the 'Judges' Choice', a special category of the 2021 Crystal Cabin Awards.
The recognition was well timed, as Safran Seats and Universal Movement have now announced that the Interspace seat technology has shifted from the concept stage to becoming fully productised, and it is now available to customers.
Quentin Munier, EVP of strategy & innovation at Safran Seats, said of this development, "The Interspace innovation will create real value for our customers thanks to its agility, greatly enhancing comfort for sleep and defining personal space. We're delighted our partnership with Universal Movement has delivered this product to market at such a time where commercial travel is opening up once again."
The Interspace seat design
The team at Universal Movement identified that lateral support is required by all passengers in high-density aircraft cabins. However, they found that some current aircraft cabin seat designs can restrict rotation and create hard points above the hip area, while the headrests fail to support the upper body and shoulder area.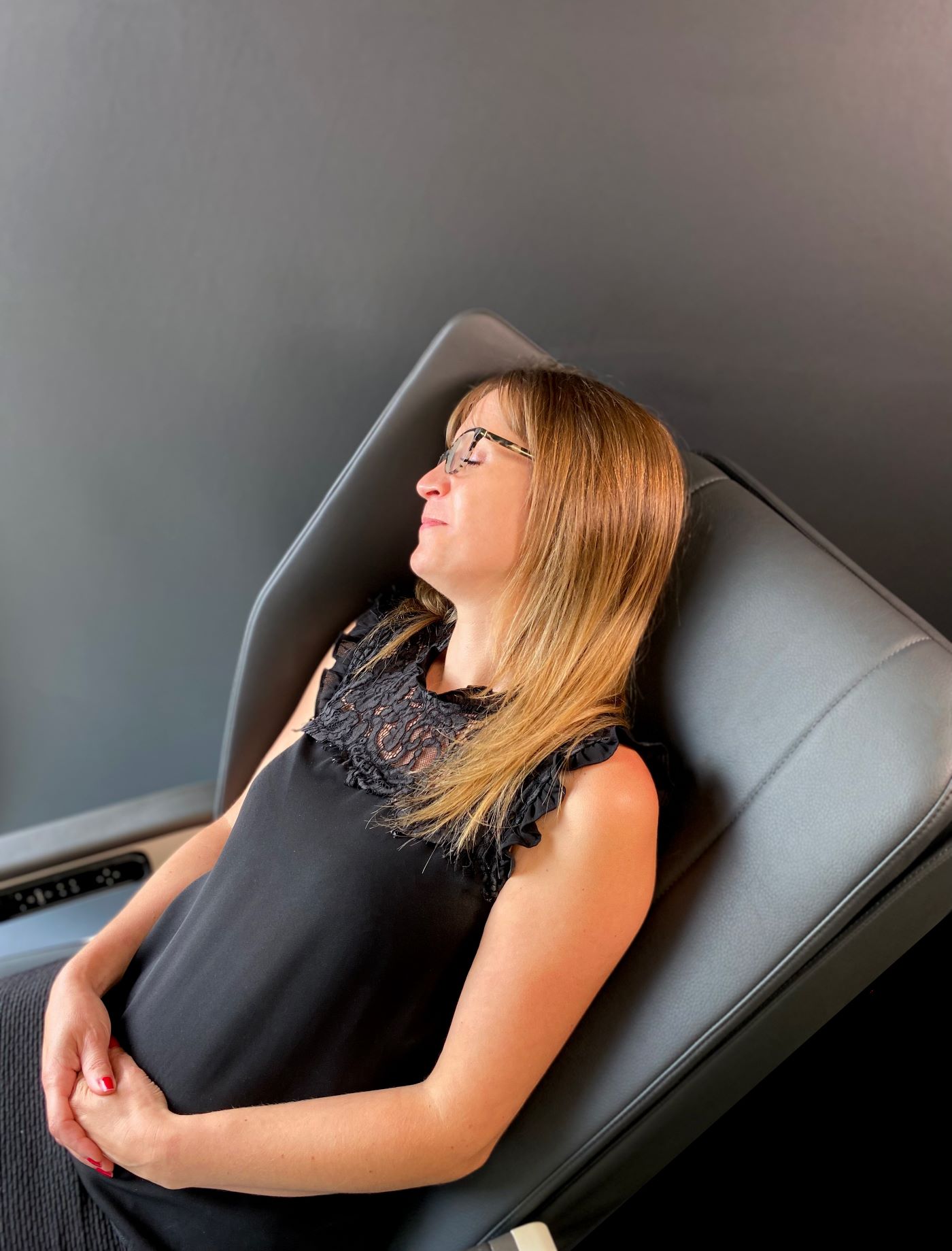 These concerns have been addressed in the Interspace design by using a lateral-support wing design to provide greater personal space and comfort to help passengers sleep during flight. Passengers in premium economy can fold out a padded wing to provide greater lateral support and help them change their posture.
This full-length wing can be deployed on each side of the passenger as required, without restricting shoulder width. The wing assembly does not negatively impact the passenger behind as it does not increase the seatback envelope.
Luke Miles, founder & chief creative officer of Universal Movement, said, "When we launched Interspace last year, we had established a clear gap in the aerospace seating market with an innovative new design. It's exciting to now see this design transition from concept to reality as we make it available to offer, representing what we feel is a big step in supporting the aircraft industry and making passenger planes more comfortable thanks to our collaboration with Safran."