A study has been released by the Georgia Institute of Technology (Georgia Tech) in Atlanta, USA, which found that the aircraft cabin environment has lower levels of aerosol particles than those found in other enclosed spaces such as shops, restaurants and offices. The study suggests that this low level of particle matter makes the cabin relatively safe in terms of the transmission of viruses such as SARS-CoV-2 between passengers.
In July 2020 Georgia Tech researchers examined the air quality in a range of restaurants, stores, offices, homes in the Atlanta area, as well as vehicles including buses, trains and private automobiles. The team used hand-held scientific instruments to measure the total number of fine particles in each environment, and their mass. They then trained staff at Delta Air Lines (a research partner in the study) to conduct the same type of measurements in passenger terminals, boarding areas, and a variety of aircraft through all phases of flight.
For the aviation measurements, samples were taken during the travel process of 19 commercial flights, including short- and medium-haul routes, on aircraft types including the CRJ-200, A220, A321, B757, and B737, throughout all phases of flight. Samples were collected throughout departure and arrival at the terminals, and on board the aircraft (with passenger loads of approximately 50%), including the boarding process, taxiing, climbing, cruising, descent and deplaning.
The monitoring could not identify the types of the particles recorded by the devices (which could have included both biological and non-biological sources) and therefore does not provide a direct measure of coronavirus exposure risk, according to Georgia Tech.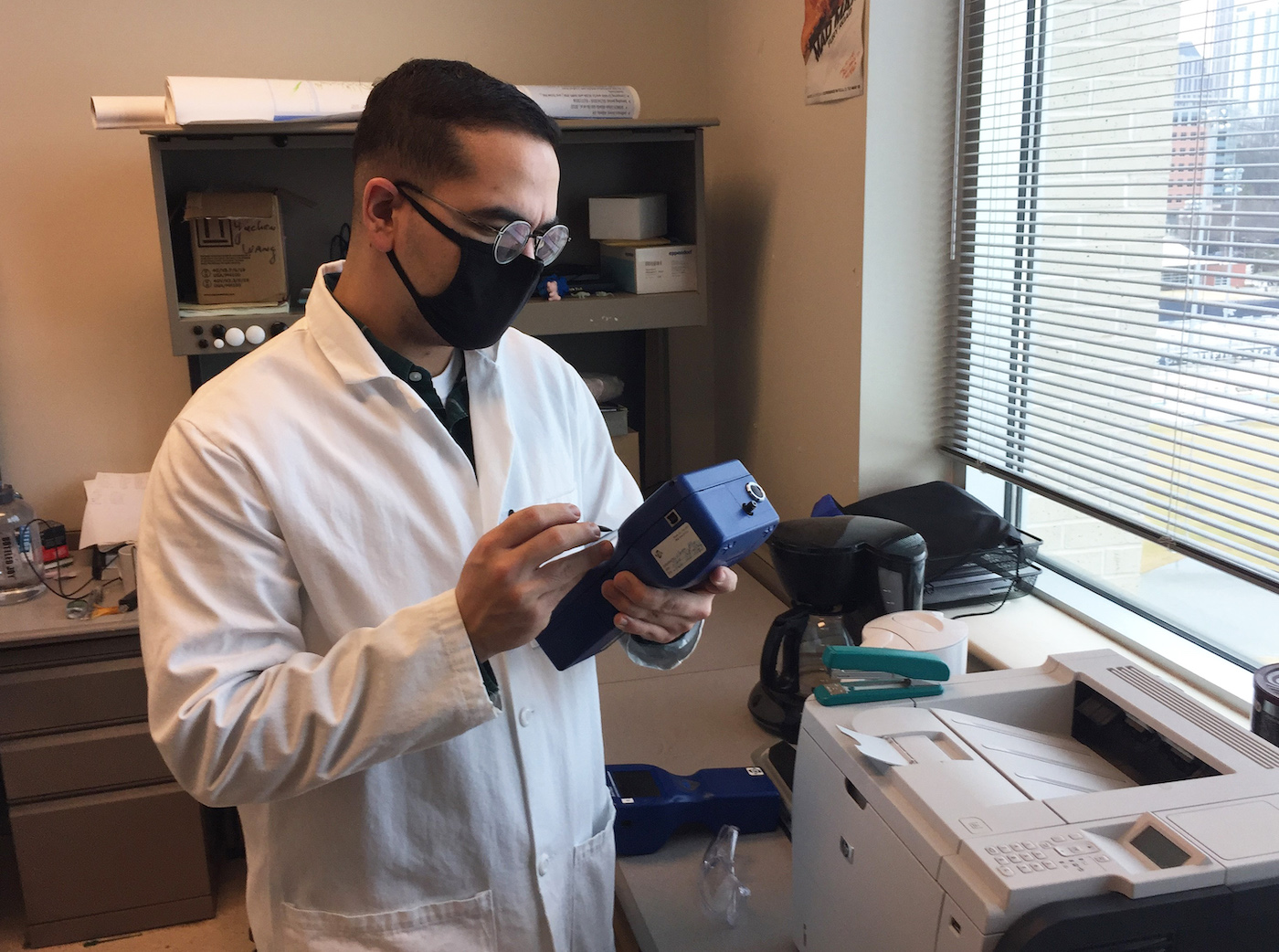 The aircraft cabin measurements were compared with air samples collected in the other indoor spaces, and according to Georgia Tech the data showed that the cabin air during a flight is "many times" cleaner than the air sampled in other indoor locations (though with the coronavirus caveat).
The study is not fully independent, as the research was supported by Delta Air Lines, through measures such as granting access to cabins for inflight measurements on the 19 flights. Georgia Tech believes the study is the first to measure both 'size-resolved' particle mass and number in commercial flights from terminal to terminal, and a broad range of indoor spaces that people typically visit.
"We wanted to highlight how important it is to have a high ventilation rate and clean air supply to lower the concentration of particles in indoor spaces," said Nga Lee (Sally) Ng, associate professor at the Georgia Institute of Technology. "The in-flight cabin had the lowest particle mass and particle number concentration."
Delta has implemented several cabin air cleanliness measures, including replacing its industrial-grade cabin HEPA filters twice as often as recommended by their manufacturers. "We are always working to better understand the travel environment and confirm that the measures we are implementing are working," said Jonathan Litzenberger, managing director of global cleanliness strategy at Delta.
"Regardless of whether you are in an office or an aircraft, having a higher ventilation rate and good particle filtration are the keys to reducing the total particle concentration," added Ng. "That should also reduce the concentration of any viral particles that may be present."