Corsair, a French long-haul leisure airline, has signed a partnership with Adhetec, a specialist in technical adhesive solutions, to fit Adhecal 13423 antibacterial and antiviral protective films to its tray tables.
The film uses natural and antimicrobial technology developed by its partner, Pylote, a specialist in mineral and ceramic industrial chemistry. The partners say that the technology, which has been used by various customers for several years, has demonstrated its effectiveness against bacteria and viruses, in particular against Coronavirus (99.9%, according to tests in independent laboratories according to ISO 22196, ISO 21702 and JISZ2801 standards.)
In addition, the natural and mineral Pylote microspheres in the protective adhesive film remain safe for the skin, ever for young children, and do not release any toxic molecules into the atmosphere. Adhetec says that the microbial decontamination action does not diminish over a period of more than 50 months.
The whole Corsair fleet will be progressively equipped with the antimicrobial film, which can also help protect the tray tables from possible damage caused by the aggressive disinfectants products used under current sanitary protocols, without losing its decontaminating properties.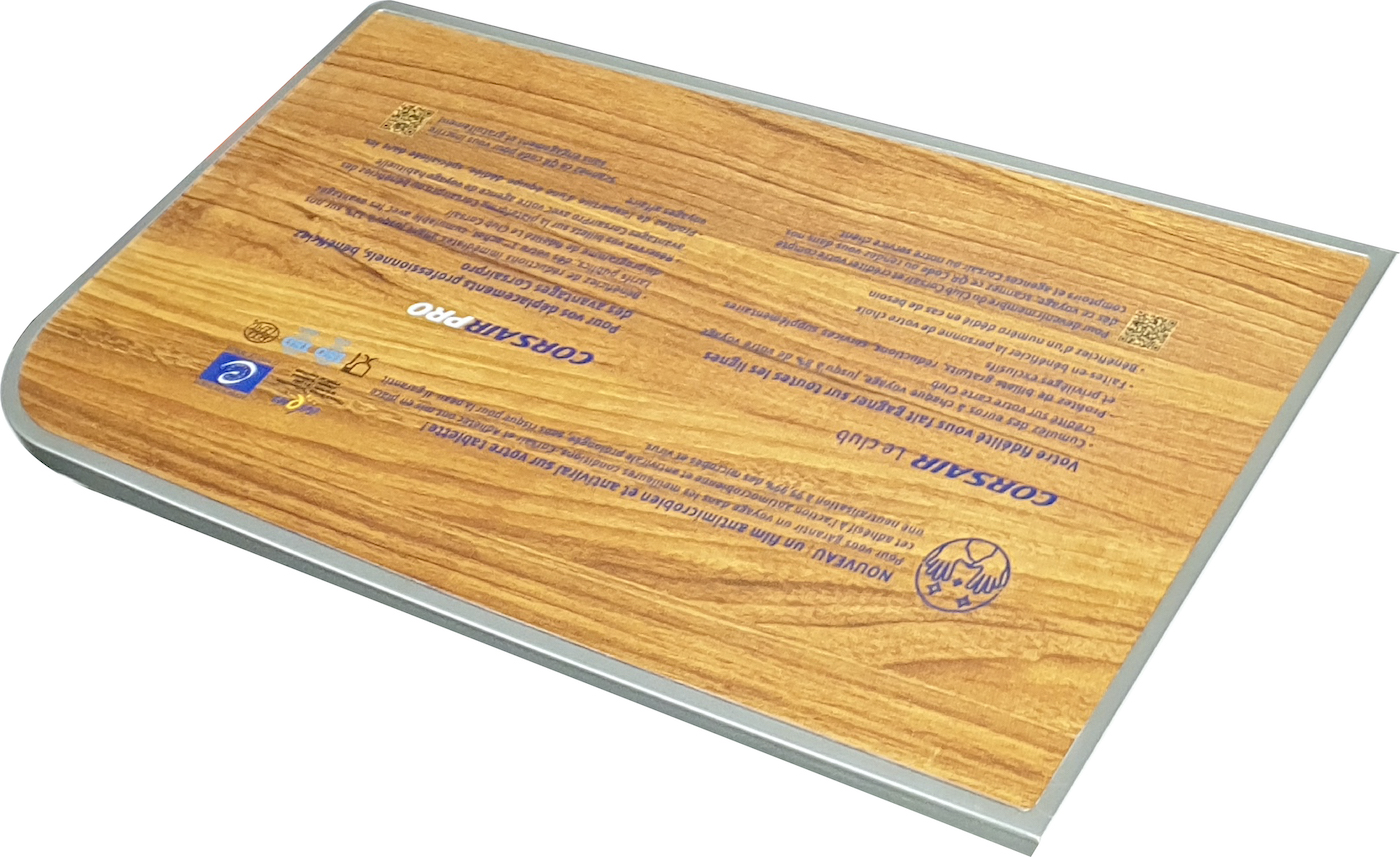 On Tuesday, 29 September, Corsair operated a test flight from Paris Orly to Abidjan (Ivory Coast), with all the tray tables of its business, premium and economy class seats equipped with the protective film.
Enea Fracassi, Corsair's technical and fleet director said, "We are very proud to be the first airline in Europe to implement this innovative film technology, which complements the range of on-board hygiene measures already in place for the comfort of our customers."