The component shop at Lufthansa Technik's facility in Hamburg has developed and adopted a faster and more environmentally friendly process for maintaining halon aircraft fire extinguishers.
According to the aircraft MRO company, the pressure bottles of aircraft fire extinguishing systems are usually ball-shaped metal containers that measure 10-40cm in diameter. The structural integrity and proper function of these bottles must be checked regularly, which usually involves being emptied and inspected in a water bath using hydrostatic testing methods. As part of this process, the attachment parts on the container are removed and then welded back into place. The inspection also involves the purging of halon, an ozone-depleting chemical that is still used in aviation due to safety reasons and a lack of alternatives. The halon is then temporarily stored in containers at the Hamburg base before being cleaned and certified by authorised service providers and then put back into the bottles. Lufthansa Technik states that each step in the process of purging the fire extinguishing agent, temporarily storing it and transporting it poses a potential risk to the environment.
The new process developed by the company enables the fire extinguishing agent to remain in the pressure bottle throughout the entire inspection, a change that eliminates the complex handling of the chemical. In the new inspection procedure, the filled pressure tank is placed into a special jig and then heated in a chamber. The pressure in the container rises, and the stress in its metal housing increases, creating tension in the material and triggering sound waves.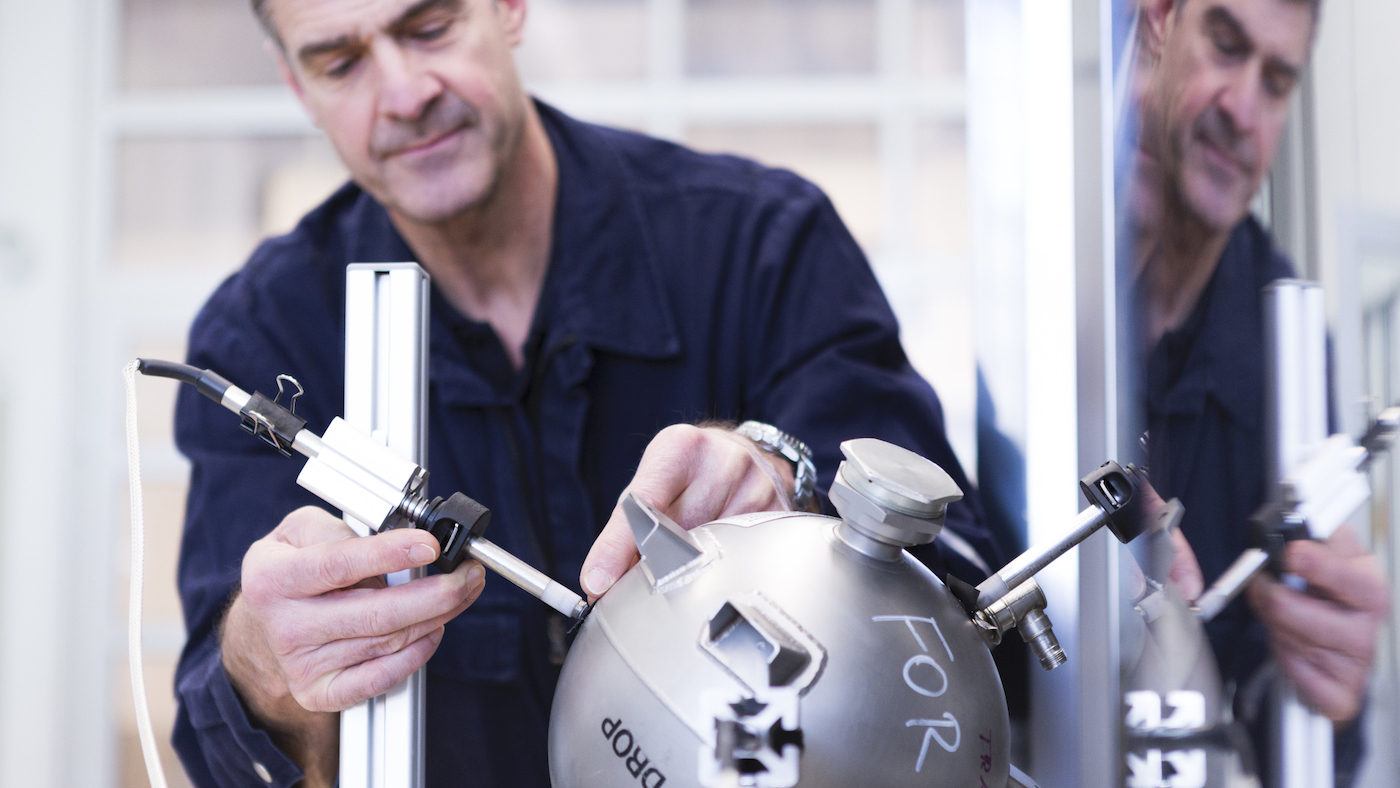 Sensors that act as microphones are attached to the exterior of the container before the heating process begins in order to pick up these sound waves. Similar to the system used to localise earthquakes in the crust of the Earth, the position of every sound source can now be calculated with the help of differences in travel times, and conclusions drawn about possible damage to the pressure tank. These findings are displayed to the inspector in a 3D model on a monitor, exactly localised and colour-coded on the basis of certain criteria, to help them make a decision regarding the continued use or disposal of the pressure tank.
"The sensors used are so sensitive that we can detect and localise very small events in the material structure," explained Anna Balka, head of the innovation project called EFFECT (Extreme Fast Fire Extinguisher Check and Test) that developed the process.
"Even though the inspection of the pressure bottles is much more sensitive, a complete test takes no more than 90 minutes. The maintenance work can now be completed much faster and more economically and environmentally consciously than with conventional processes, because many process steps are no longer necessary," added Balka.