The May/June 2022 issue of Aircraft Interiors International is a must-read for professionals in the cabin, IFEC and passenger experience sectors. Here's what you can enjoy in the magazine, which is Official Magazine of APEX, and Key Media Partner of Aircraft Interiors Expo.
A consortium of UK aviation experts is collaborating on a family of aircraft designed to help the industry meet net-zero 20 years ahead of IATA's 2050 target. We delve into a new era of sustainable design approaches for aircraft and cabins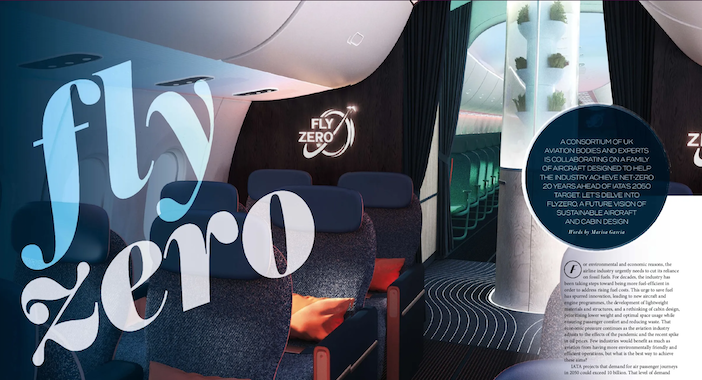 The 2022 Crystal Cabin Awards have brought bunk beds to the public's attention again. In theory a double-deck seating setup would give passengers more space without reducing seat count, but there would be many hurdles to overcome…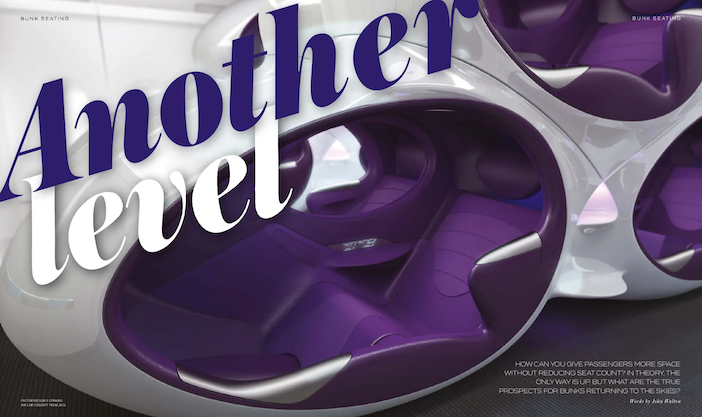 Allison Ausband, Delta's EVP and chief customer experience officer, discuses industry recovery, sustainability, and post-pandemic travel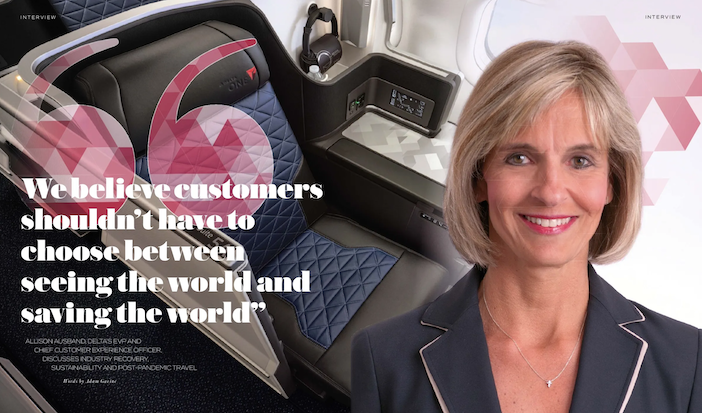 Following delays in the development and rollout of several next-generation antennas, significant progress is being made towards faster and more efficient systems. Seth Miller explores the systems that could drive tomorrow's inflight connectivity experience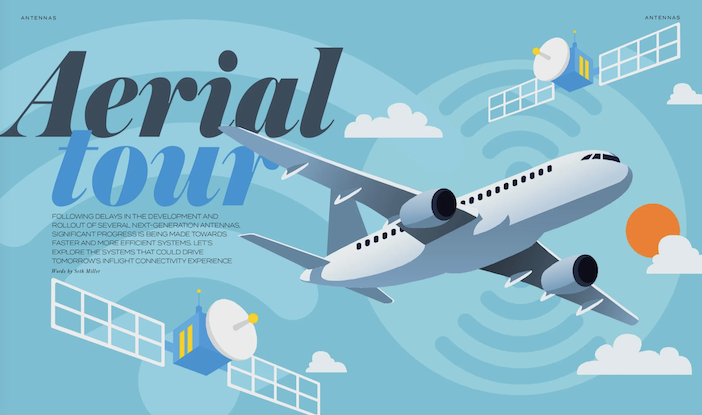 The world's leading cabin event is returning as an in-person event on 14-16 June. This is your guide to the products, services and technologies visitors must see and experience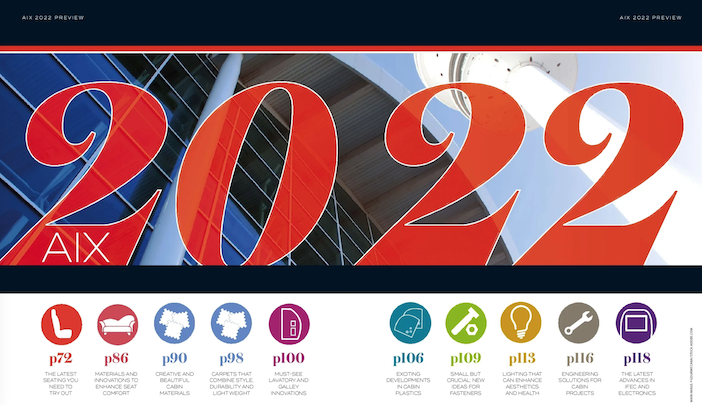 From industry commentary on accessibility and the next-generation passenger experience, to a look back at Delta's 1970s B747-100 cabins, and industry statistics, there is much more to discover in our May/June issue.