Caynova AG

Caynova enables airlines and seat manufacturers to offer a customisable on-board experience to passengers by providing the most compelling well-being.
Thermal comfort is individual and greatly influences the well-being of a passenger. Caynova's Heating & Cooling System (HCS) offers individually adjustable microclimates on aircraft seats, independent of the cabin temperature.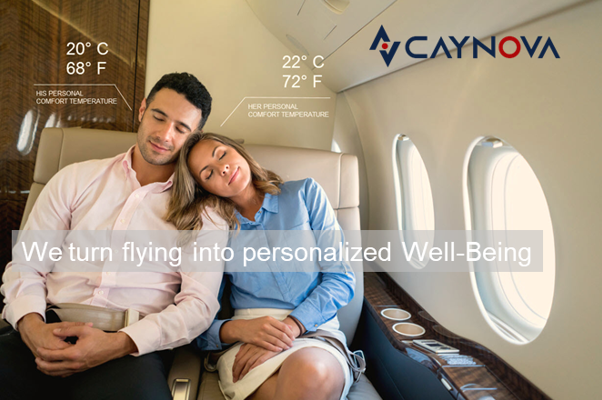 Capabilities
Our core competences are the development, qualification and integration of reliable and high-quality well-being products for aircraft seats. In addition, we offer our valued customers world-class global support.
We partner with all seat OEMs in the aviation industry.
Caynova is first-mover and currently has no competitors offering aviation-grade HCS for aircraft seats. Caynova's HCS has been qualified and certified in accordance with the EASA/FAA airworthiness regulations. Caynova's HCS fills a comfort gap for the commercial aviation sector, introducing what has been standard in the automotive industry for years. The system is based on Gentherm technology and is modular, so its components can be easily combined and integrated in any seat concept.
About
Caynova is a spin-off from Lantal Textiles AG, a leader in the design, production and distribution of textile products for aircraft, trains and buses.
Work together with our experienced team of specialists and design a next-generation well-being system that will raise the bar for air travel.