JCB Aero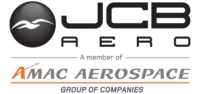 JCB Aero founded in 1987 by Mr. Jean Claude Beaudet. The company was acquired in May 2016 by AMAC Aerospace as the new owner of JCB Aero. Moving from a family orientated ownership was important to Mr. Beaudet and when AMAC Aerospace showed interest in the acquisition of JCB Aero, Mr. Beaudet was happy to see the transfer move to another family oriented business being AMAC Aerospace, a Group of Companies.
Led today by Mr. Eric Cagnat and located near Toulouse on a private airport, in Auch, with 10'000sqm2 of hangar, workshops and engineering offices, JCB Aero is an all in-house and leading company in Cabin Interiors for both fixed wing and rotor wing. With nearly 30 years of experience, JCB Aero has become the French leader in luxury design, manufacture & installation of civil, airline, VIP aircraft cabins and helicopters, combining latest technologies and expert craftsmanship on a rapidly developing market.
Its success is based on its highly skilled craftsmen dedicated to producing work with the finest quality and also due to its high level of Engineering Capabilities. JCB Aero designs cabin reconfigurations & refurbishment projects and provides installation services and consultations to aerospace companies such as Dassault, AIH, Zodiac Aerospace and private owners. JCB has become globally renowned in composite and carbon fiber production techniques, methods and can carry out completion work utilizing their DOA and POA approval status.