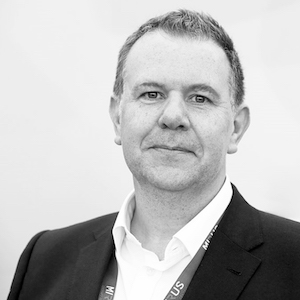 Mirus Aircraft Seating may be a relatively new name in aircraft seating, but it is enjoying a strong start in the industry. Let's ask CEO Phil Hall a little more about the company and what his plans are for the company's future…
Mirus makes many references to being influenced by motorsport. Does the company have a motorsport background?
I worked in Formula 1 for many years and many of our team also have motorsport backgrounds, from Formula 1 to sports prototypes. Our facility also has an interesting heritage, having been home to a number of motorsport teams, including Toyota TOMS and RTN [Racing Technology Norfolk, an Audi subsidiary]. The site has produced numerous Formula 3, BTCC, Group-C, Formula 1 and Le Mans Prototypes [including the Le Mans-winning Bentley Speed 8], and the roots of Audi's highly successful LMP-1 campaign can be traced back to this facility [13 Le Mans wins]. We are proud to be taking this facility forward, building upon this rich sporting history.
Aircraft seating is a highly competitive sector, with excellent products already in place. What made Mirus want to enter the sector?
The industry is indeed full of good products; however, there are certainly opportunities to bring something new and different into the sector. Mirus brings fresh insight and added value through our specific expertise – particularly in terms of our knowledge of carbon fiber, lightweight technology, product development techniques and automotive production.
Following the deal to supply AirAsia with your hawk economy class seat, there was talk of opening a production facility in Southeast Asia. Is this still on the cards?
Yes, it will be opening this year to support Southeast Asian customers. This facility will initially serve as a spare parts and support hub.
Besides AirAsia, Have any further clients been secured?
Yes, but none that we are allowed to disclose at present.
There has been much interest in your vision 2030 seat concept. Are elements from the concept being included in your designs?
The Vision 2030 seat did generate quite a bit of interest at Aircraft Interiors Expo 2017, mainly due to its lightweight, ultra-slim design, low part count, and high durability. It was designed as a technology demonstrator, an uncompromised technical exercise to push the boundaries with carbon fiber and showcase Mirus's capabilities. Production seats would be different, encompassing more comfort, ergonomic and feature considerations, but future Mirus products will adopt cues, technologies and lessons learned from Vision 2030.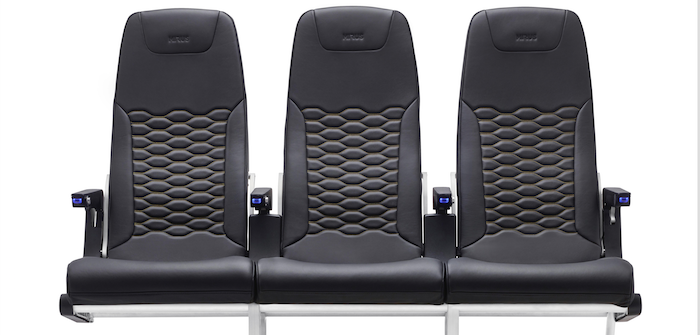 Are you looking to expand into other classes of seating?
Our ambitions are bold and go far beyond economy class seating. We have already developed a number of exciting concepts for new platforms, including premium economy. Our ultimate goal is to be the industry's go-to seat vendor across all seating classes.
As a relative newcomer to the interiors industry, has anything struck you as outdated, silly or redundant?
Aircraft seats carry billions of people every year, so safety is paramount. The industry has stringent regulations that have to be respected; we are used to this though, and thrive on such challenges.
However, there are challenges in the industry, and areas where things could potentially be enhanced.  For example, while technologies and materials improve and the industry evolves, there are some instances where we still have to conform to older rules and regulatory requirements that have not been updated accordingly. Furthermore, as new concepts, features and ideas are introduced to the industry (such as PED holders), there is sometimes a lack of guidance, as they have not been considered in these established regulations.