In-seat power is becoming a passenger expectation. Take a look at the latest electronics that can keep passenger devices working throughout a flight, enabling them to work, communicate and access wireless IFE
A range of USB charging ports
Airlines looking to update aircraft with USB Power Delivery (PD) technology should try out True Blue Power's new, ultra-fast charging TA360 Series USB-PD charging ports, which deliver 5-20V at 3 amps, providing up to 60W of power per PD port. While PD-compatible electronics benefit most from this technology, the TA360 Series also supports USB-A and USB-C devices.
The TA202 high-power USB charging port is a highly efficient and reliable power source for current and next-generation devices. With the option of single and dual, USB Type-A and Type-C configurations, each unit delivers 3.0 amps per port.
The TA102 USB charging port simultaneously charges two USB devices at full power, delivering 2.1 amps per port. Tablets, iPads and EFBs stay fully charged and connected. Sealed units offer water-resistant protection against spills and surface cleaning solutions.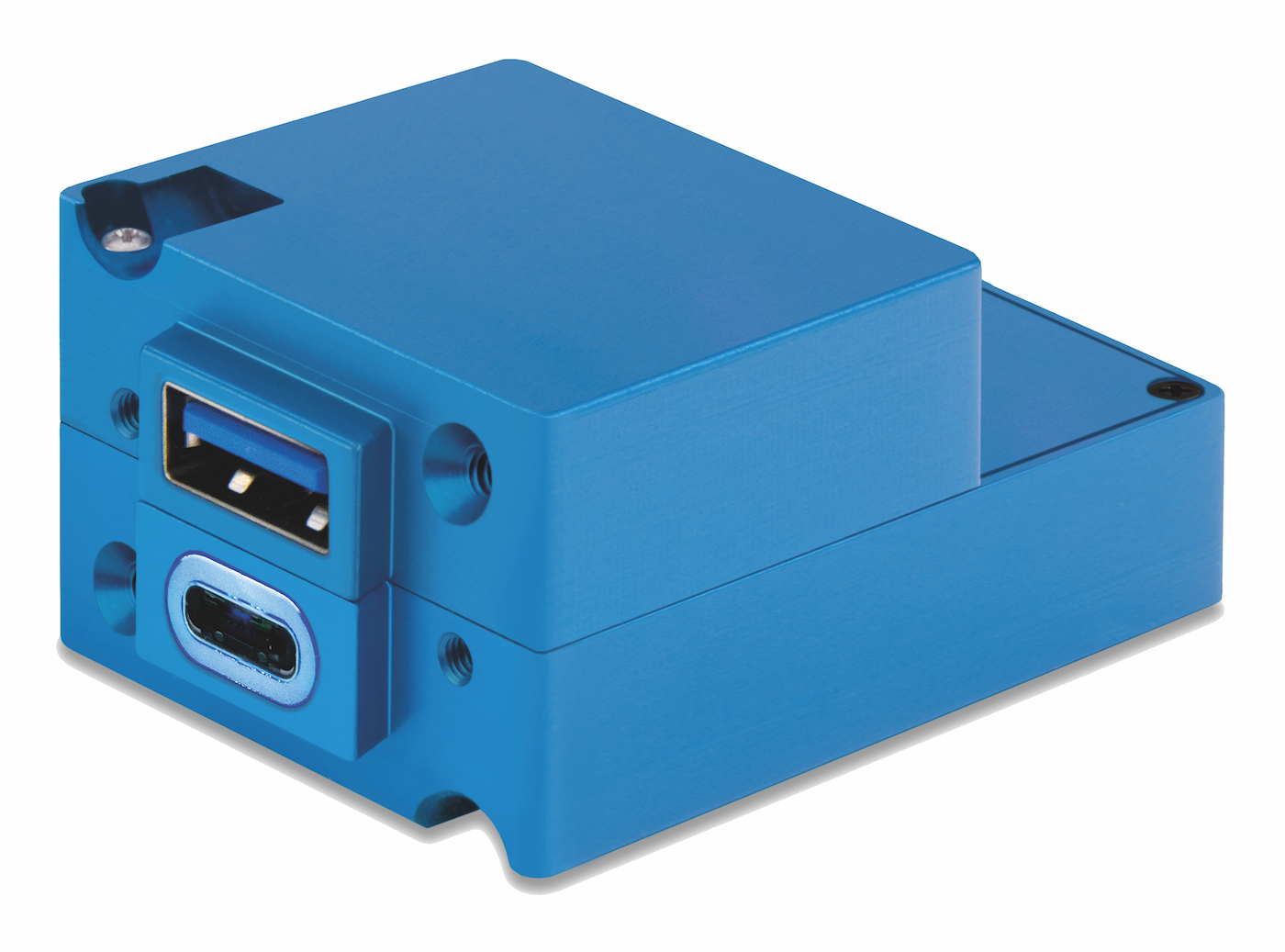 Monetised USB power
AAR Engineering Services has worked with established industrial partners in power supply systems and peripherals to develop a comprehensive in-seat power system (ISPS) that includes a USB charging system with all engineering and certification, installation and modification kits, and MRO installation support.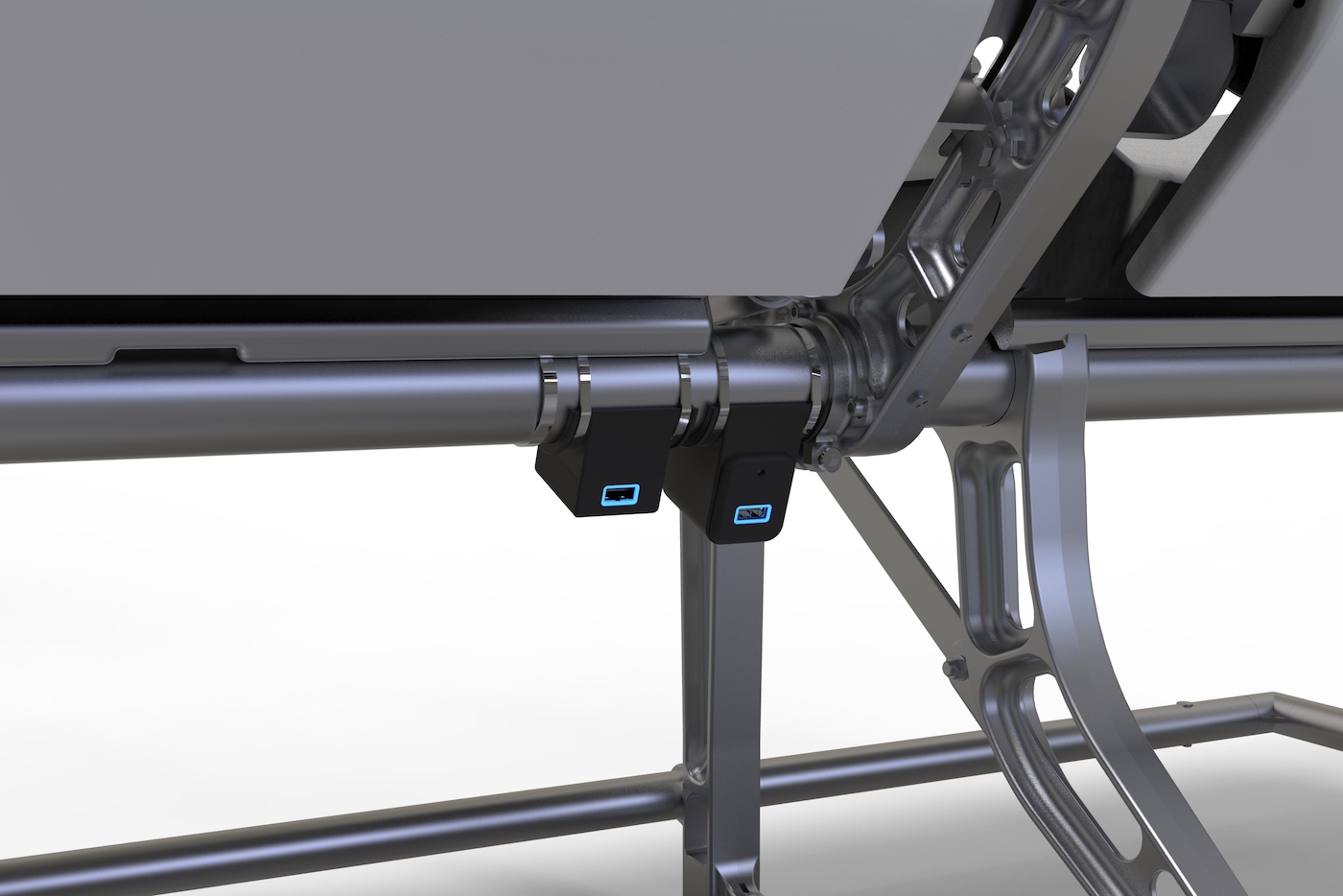 The ISPS can also help generate ancillary revenues, as airlines can elect to charge passengers a small fee for the use of USB power during the flight, along with the potential to derive revenue from advertisements.
The ISPS is made from lightweight components and eliminated the need to install power boxes at each seat assembly, minimising certification costs, complexity and the need to perform expensive seat modifications. According to AAR, the system is easy to install, with minimal aircraft downtime.
In-seat accessibility
In the USA alone, more than 26 million disabled passengers travelled by airplane last year and many governments are introducing legislation protecting the rights of those flyers. In response, Inflight Canada (IFC) has built upon its PES/PSS+P system to introduce innovations geared specifically towards passenger accessibility so airlines can better serve all their passengers.
The new system, named PASS (passenger accessibility & services system), retains all typical PSS controls such as reading and call light controls and USB power and adds air vent controls in the armrest of the seat.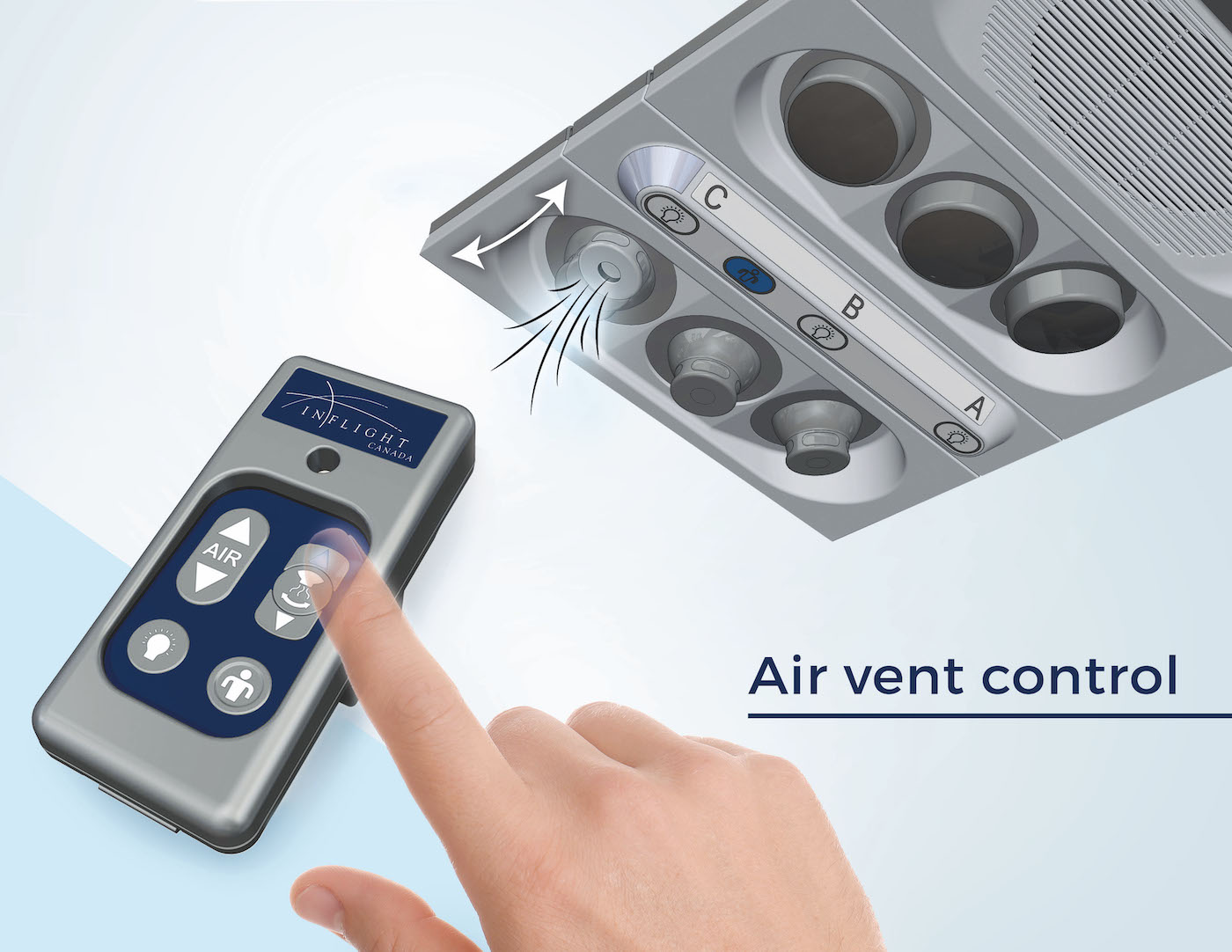 The controls are packaged into a PCU that can fit into nearly any seat. Communication between the PCU and the PSU panel above each seat assembly makes installation quick and easy while keeping costs minimal. The system is scalable, from just a few rows to the entire passenger cabin.
In-mould electronics
The latest developments in materials, advanced manufacturing processes and innovations in printed electronics have enabled form, function and performance to be integrated into a single part. This in turn enables the latest advancements in Human Machine Interface (HMI) to be realised via in-mould electronics (IME).
IME solutions can integrate features and functions for a variety of electronic devices, including seat controls embedded in armrests, seat consoles, tables and trays, galley insert controls, light and fan controls integrated into a PSU, indicators, controls, and heating elements embedded in walls and composite panels. IME offers an intuitive approach to passengers' senses and touch and is also light weight, cost efficient and reliable.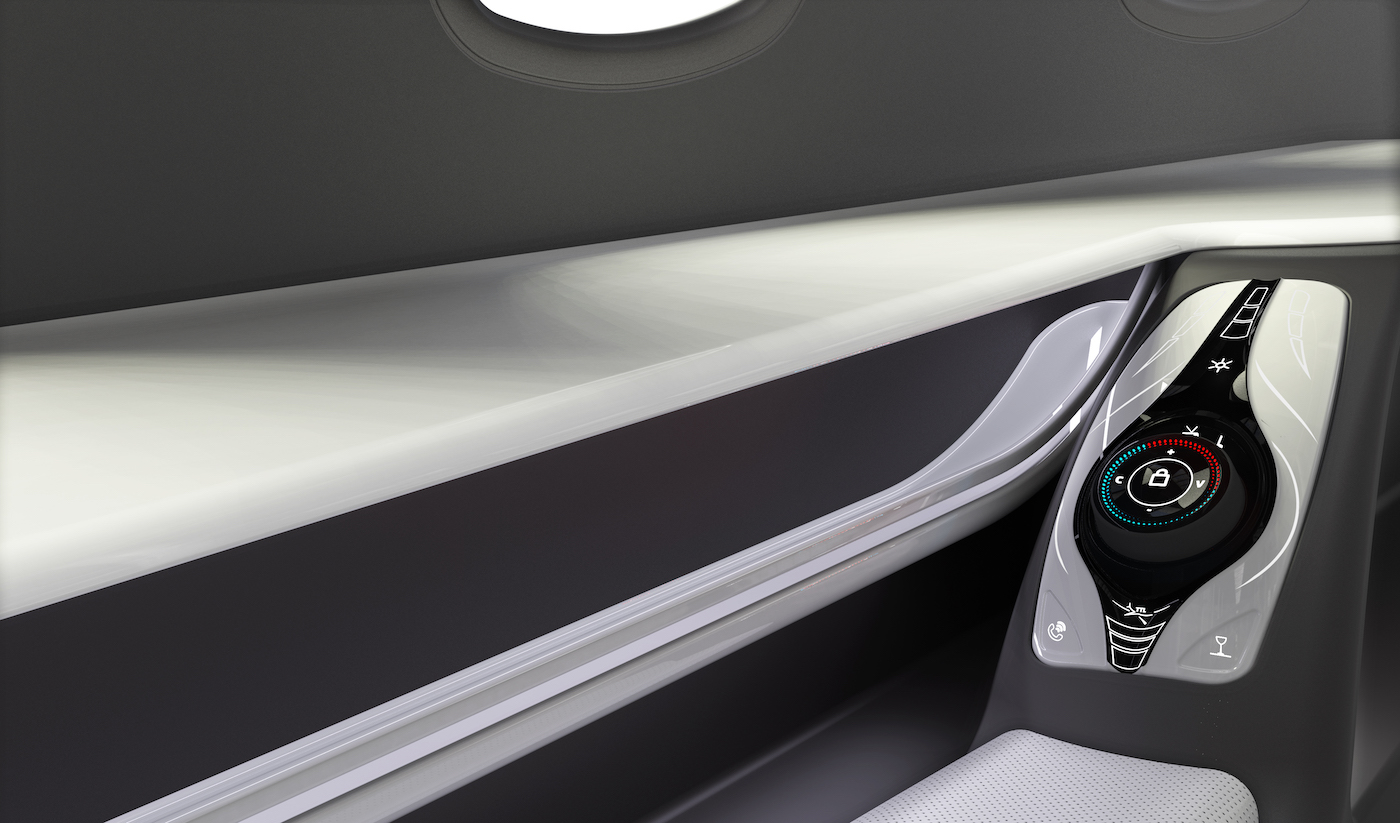 e₂ip Technologies (formerly GGI Solutions) says that the surfaces we interact with daily can be incorporated into highly functional designs for aviation that are intelligent, elegant and appealing.
Compact 280W power
Data Device Corporation (DDC) has developed a newly flight-qualified 280W IFEC & PED power supply. The space- and weight-saving power supply provides power to up to 24 seats for both IFEC electronics and PED USB charging ports, including USB Type-A (10W), with >92% power efficiency, and optimised power utilisation to reduce heat dissipation. The design does not require under-seat boxes, brackets or shrouds, as it can be mounted within the cabin wall or ceiling.
Also, coming from DDC in 2020…
DDC will also be introducing 280W Lite this year, a PED-only power supply with a 1kg weight, dimensions of 170mm x 140mm x 46mm, power efficiency of >88%, and power management capability without the need for an MCU/AMCU. The 280W Lite adds support for DDC's new processor-based USB power delivery system, to provide flexible and optimised power management across multiple peripherals with varying power requirements.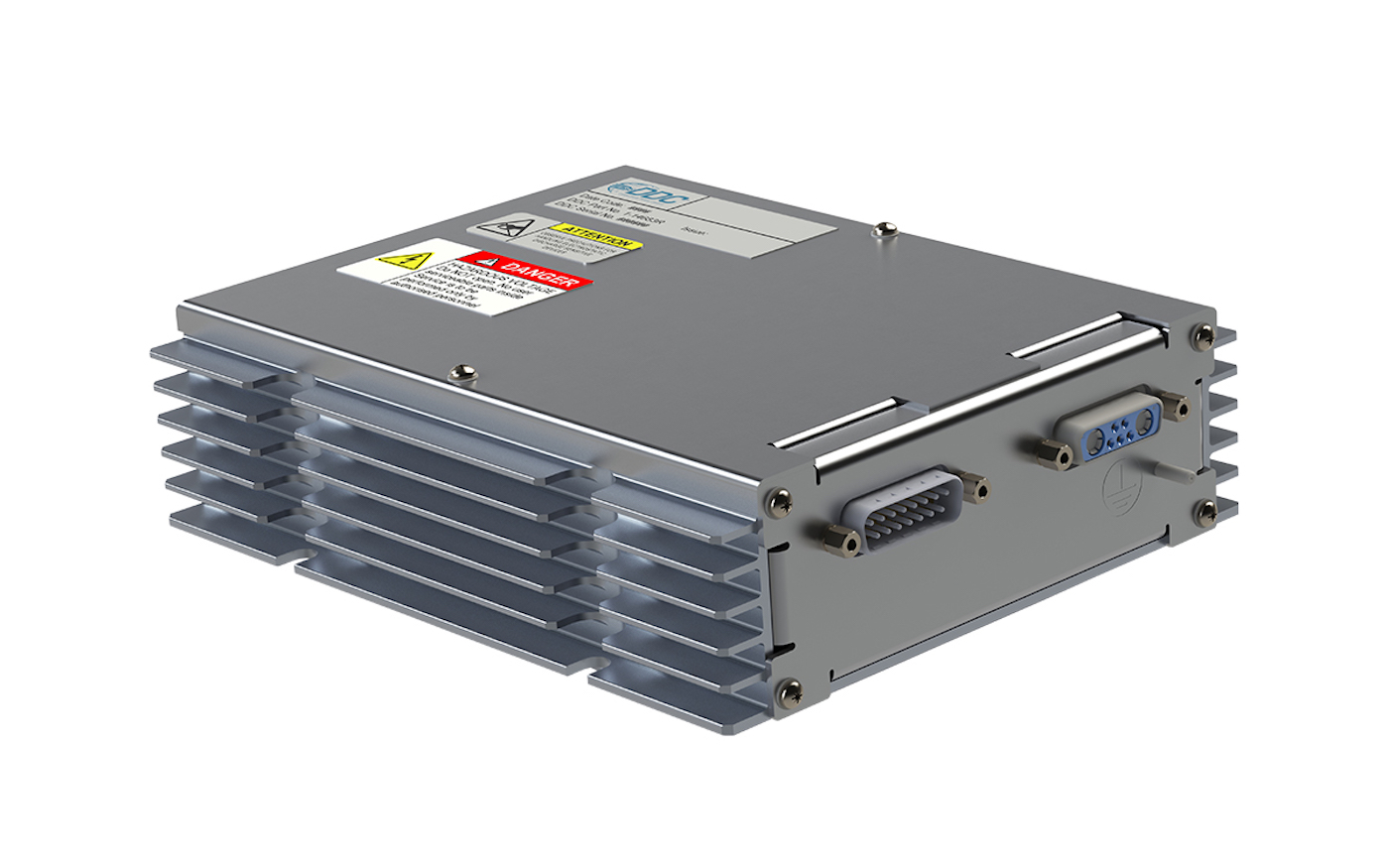 Together the 280W Lite power supply and DDC's USB Power Delivery unit provide an intelligent power management system that can supply PED power, including USB Type-A & USB Type-C (60W) for expanded seating by constantly monitoring and redistributing power to achieve optimised loading and increased device support, all safely within the limits of aircraft power availability and without the need of an MCU/AMCU.
GaN-based power supplies
AES has created its first GaN-based switch-mode power supplies. The flagship PS2500 (500W) is claimed to be the industry's first passively cooled power supply, offering more than 92% overall system efficiency at full load, and weighing 1.4kg. Further, the PS6120 (1,200W) model offers more than 91.5 % overall system efficiency at full load.
The PS2500 and PS6120 have been certified as DO-160 compliant, meeting the stringent 25-point standard of the Radio Technical Commission for Aeronautics. This standard assessed the system's impact and performance under various external and internal conditions, ranging from pressure and temperature, to voltage spikes and RF emissions.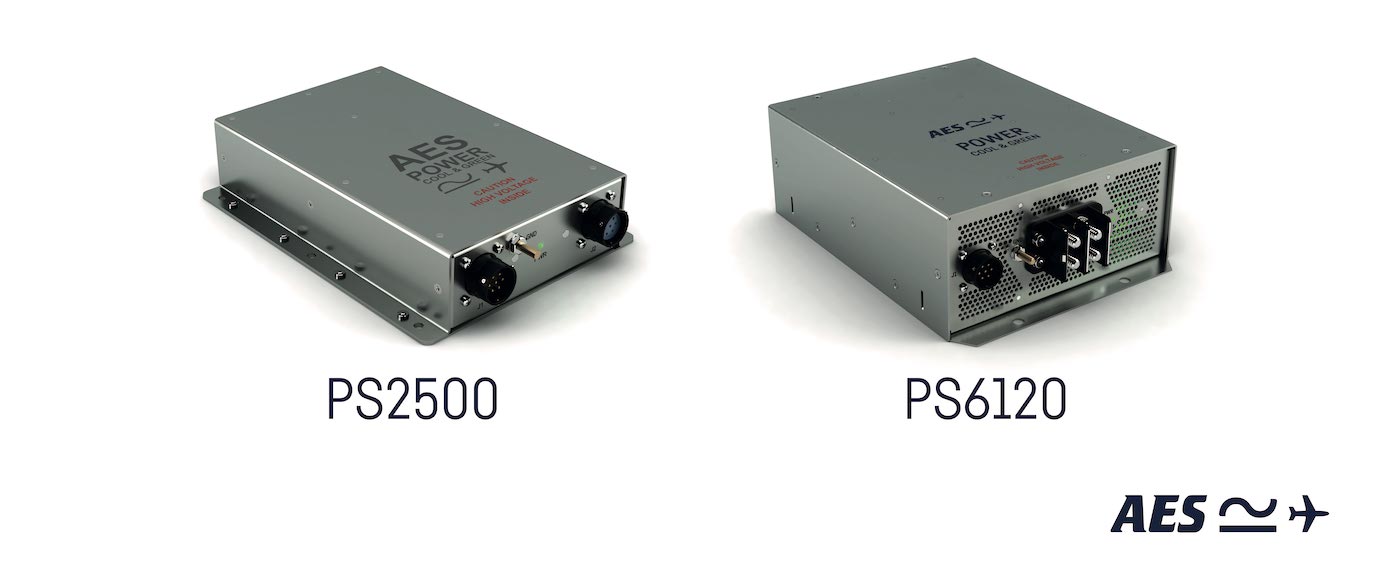 "The aviation industry is working toward reducing climate impact through any means possible," says Dr Andreas Hammer, head of the power competence centre at AES. "Considering this, we sought out GaN semiconductors so we could provide a more efficient, lighter weight power supply. After only a year of redesigning, we were able to offer our customers a better power solution, while also raising the performance bar within our own industry."
Charge for charging
Powering passengers' PEDs is an important recent expectation in the passenger experience. The AdPower system from IFPL is an innovative way to provide passengers with in-seat USB power that can be monetised by airlines. The system allows airlines to ask a fee for passengers wishing to access power and/or activate pop-up advertising when a PED is connected, providing an additional income stream.
IFPL is also adding Bluetooth technology to its suite of products.