Fasteners are a crucial part of any aircraft cabin completion project. For 2020 the interiors sector can look forward to the introduction of new models…
') } else if (width >= 425) { console.log ('largescreen'); document.write('') } else { console.log ('nompuad'); document.write('') } // -->
Speciality fasteners
Clarendon Specialty Fasteners has designed some new additions to its range, enhanced by the company's recent acquisition of a new facility in Meßstetten, Germany. The company, a stockist and manufacturer of aerospace fasteners and aircraft interiors hardware, has created inserts for honeycomb panels to aerospace standard NAS1833-1836, which can be made in a variety of materials to customer specifications. The company also stocks traceable aerospace standard fasteners and hardware including NAS, MS, AN, ABS, LN, BAC and AS, plus commercial products used in seat assemblies and interior monuments.
Secure fixings
The flexible interiors of airplanes and helicopters used as ambulances and rescue aircraft require a variety of equipment, such as anaesthesia and ventilator kits, patient monitors, lighting, defibrillators and resuscitation devices, as well as emergency backpacks, emergency kits and fire extinguishers. All such equipment needs to kept secure but easily accessible, able to be efficiently attached or stowed in the cabin and accessed in seconds.
VTR offers quick-fastening QTCL floor fixings, as well as finishers for floor rails, walls and blankets that can be used with existing QCTL fittings, as well as new developments including a rack with standard rails.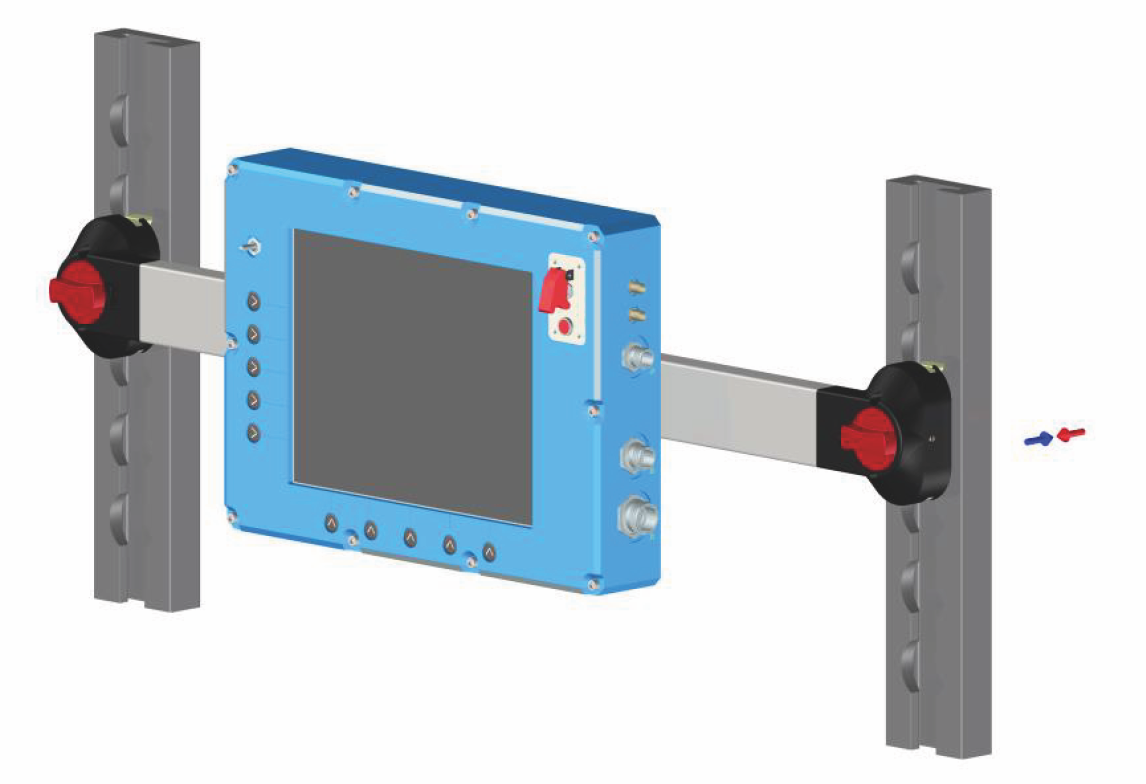 VTR's quick-change fasteners include vertical and overhead fastenings that are small and light, and vibration-free rack attachments that can be installed without tools. The attachments are highly secure to cope with the strong acceleration of helicopters.
Inserts for lightweight materials
Fastening technology specialist, Ejot, has developed special fastening solutions for sandwich panels and other lightweight materials. Many fixing points in light sandwich materials use glued inserts, but with the use of Ejot's TSSD thermal adhesive bonding boss, the necessary process steps are reduced to one. The plastic units may be used as a screw-in boss for self-tapping Delta PT screws or as a screw-in boss for NAS-spec.
The Delta PT is a self-tapping screw for thermoplastic materials and is the successor of units such as the screw-in ABS0706. This type of screw is characterised by high vibration resistance, long-life performance, and its potential for lightweight construction in combination with the TSSD.
Efficient grommet edging
Device Technologies (DTi) is launching an aircraft interiors savings model, which it says can show how aircraft seating or interiors manufacturers could make substantial savings of at least 49% by switching from the legacy nylon grommet with glue to Spring-Fast grommet edging – with no weight penalty. According to DTi, the edging can boost task efficiency by a factor of 9.5.
The claimed savings come from the "significantly simpler", less labour-intensive installation process as Spring-Fast can be applied with just finger pressure, with no glue, clean up, fixturing, cure time or solvents.