The IFE industry is about to become part of the digital content ecosystem through the adoption of Digital Entertainment Content Ecosystem's (DECE) Common Format (CF) as its "single deliverable format" (the designation as stated in the proposed APEX specification 0415). The move is part of a new outreach initiative by the Airline Passenger Experience Association's (APEX) Technology Committee and represents a paradigm shift in the IFE content delivery supply chain.
In addition to it's new relationship with DECE, APEX has also established relationships with the Interoperable Master Format (IMF) Working Group of the Society of Motion Picture and Television Engineers (SMPTE), the Entertainment Technology Center (ETC) think-tank at the University of Southern California (USC) and MovieLabs, an independent non-profit research and development organization founded by the six major movie studios.
APEX is integrating the needs and requirements of IFE into the broader ecosystem, in part by including the establishment of IFE profiles in both CF and IMF. APEX has worked with the SMPTE IMF Working Group for several years and its chair, Annie Chang, has spoken at numerous technology forums.
With CF at the top of the supply chain, APEX looks to use IMF as its specification for mezzanine files – the source for most IFE encoding. The next component is MovieLabs' Media Manifest specification, which facilitates the delivery of assets from distributors to post-production, supports conversion from IMF to CF using an IMF output profile list (OPL), and enables increased automation and integration of workflows for purposes of metadata distribution and file delivery.
This standard Media Manifest specification unifies multiple supply chain automation efforts into one integrated structure and set of definitions at a time when the IFE content delivery supply chain is on the cusp of increased automation and migration to cloud-based services, including automated quality control.
Enter the digital entertainment content ecosystem (DECE)
DECE is a consortium of major Hollywood studios, consumer electronics manufacturers and retailers, network hardware vendors, systems integrators and digital rights management (DRM) vendors.
DECE was launched in September 2008, led by Mitch Singer, CTO of Sony Pictures Entertainment. The company was chartered to develop a set of standards to enable new models for the digital distribution of premium Hollywood content, initially focusing on the development of a set of rules and a back-end system to give consumers a new value proposition to respond to the decline in home video revenues and avoid fragmentation and incompatibilities in the digital video ownership market.
DECE's 'digital locker', which stores the keys to consumer media rights, is called UltraViolet. By creating an UltraViolet Library and linking it to participating retailers, users and their families are able to purchase movies and TV shows from multiple retailers for download or streaming on set-top boxes, computers, web-connected home video devices such as Blu-ray players and internet TVs, and mobile apps for smartphones and tablets. Most DVD and Blu-ray Discs come with UltraViolet redemption codes, allowing users to extend their physical purchase into the cloud.
While DECE's original goal was the creation of an ecosystem to support this home entertainment business model, it turns out that it is ideal for the entire media industry, from digital cinema all the way to specialized markets such as IFE. DECE developed a set of CF specifications to enable all aspects of digital video delivery, tying together many standards such as AVC and HEVC video encoding, multichannel audio formats, subtitles, MPEG common encryption, DASH streaming and more. In 2012 DECE separated the CF specs from the UltraViolet ecosystem and made the specifications available for public use.
Joint forum with APEX
In May 2016, DECE held a users' forum at the Sheraton Universal Hotel in Hollywood, California. The second day of the event was held jointly with APEX to review how the IFE industry will benefit from CF.
An immediate benefit is APEX's adoption of the Internet Media Subtitles and Captions (IMSC) format, which provides a single deliverable for closed captions in IFE that can be used to convert to bitmap captions for MPEG-1/2 and some MPEG-4 IFE systems, as well as Timed Text, to newer MPEG-4 and HEVC systems. IMSC grew out of the CF, and the author of the IMSC candidate recommendation from the W3C Timed Text Working Group, Pierre-Anthony Lemieux, spoke at the DECE/APEX forum on its use. Lemieux has served on APEX's Closed Caption Working Group.
In June 2016, APEX's Encryption and Encoding Technologies Working Group (EETWG), chaired by Thales InFlyt Experience's systems engineering manager Pierre Schuberth and APEX's technical director Bryan Rusenko, revealed details of pending APEX Specification 0415, the media and device IFE ecosystem specification, at APEX Tech, the Technology Committee's summit, held at the Loews Hollywood Hotel. This pending specification describes an ecosystem for delivery and distribution of next-generation IFE content to passengers.
As with the previous APEX 0403 Specification, 0415 describes minimum security requirements, format constraints, workflow recommendations, and a single unifying file format. But the key to this specification is that it uses DECE's CF for media as the single deliverable format for all IFEC uses.
The CF uses a standardized container and format restraints that are well documented and commonly produced. This format supports embedded IFEC systems as well as airline-owned and passenger-owned portable electronic devices (PEDs), and is an appropriate foundation for new designs of dedicated IFE hardware.
CF also supports interoperable DRM, which enables files to be secured with any compatible DRM, including Marlin DRM, CMLA-OMA v2, Microsoft PlayReady, Adobe Primetime DRM and DivX DRM. All can be decrypted using MPEG Common Encryption.
Loosely connected markets
For years, the business of content was that of a series of markets loosely connected by a release cycle called 'windows of availability'. Each market had its own sales department and fulfillment function.
In the early 1990s a concept called media asset management (MAM) was introduced, initially as an accounting principle that maintained that digital technology was opening new opportunities to earn money from media assets. The idea originated – or was at least first publicly promoted – by accounting firm Arthur Andersen and its Accenture division.
The theory behind MAM – which became digital asset management (DAM), since it was digital technology that enabled it – was that digital technology made it possible to centralize the architecture of the media asset delivery supply chain. Under the principles of DAM, content is digitized, stored in a data center or digital archive for easy and secure access, repurposed to fulfill orders in the form needed by each market, licensed via a secure business system, and delivered via a trusted electronic system.
In a DAM environment, the business process for content creation and distribution changes to enable pre-distribution processing of value-adding elements such as multiple languages, subtitles, closed captions, edited versions and other elements adding value in each market. By being created in pre-distribution, these value-adding elements would be available at the time of first market availability – a consummation devoutly to be wished (to borrow the words of Hamlet).
Where it began
Getting entertainment content on board aircraft for IFE was never an easy task. The first IFE system, using David Flexer's million-dollar customization of a Pageant 16mm projector, ran a long loop of celluloid throughout the aircraft cabin, passing through up to three separate projection units.
In one of the earliest inflight exhibitions, a 16mm print of the John Wayne movie Stagecoach was delivered to the aircraft by an actual stagecoach pulled by horses! While that was a publicity stunt, it might be argued that IFE's content delivery supply chain has not progressed all that much since, substituting the 'sneaker-net' – where at least you don't have to clean up after the horses – for the stagecoach.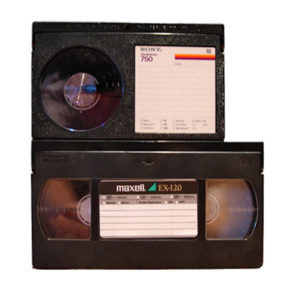 The IFE market migrated over time from 16mm to 8mm film, then to VHS and Betamax cassettes, and then to digital files, but content was still distributed to aircraft on physical delivery media via the sneaker-net. And much of the post-production work for IFE continues to this day to be done in three principal post-production facilities and a number of secondary facilities – decentralizing rather than centralizing post-production in an asset management environment.
Cost-effectiveness
DAM was accepted in principle long before it became cost-effective to implement. At the SMPTE Annual Conference in 2000 in Pasadena, California, Wendy Aylsworth, vice president of technology for Warner Bros – and who spent 15 years in the aerospace industry designing and developing computing systems for operational aircraft, flight simulators and training devices – discussed the state of asset management at that time: "Once a movie is created and transferred to video, there are still numerous versions to be created, all involving various video/audio formats, various compression rates, and various edited versions… Airlines require a version that can be viewed by all passengers. The use of asset management systems is often obvious, although the key challenges in the technology still cause it to be cost-prohibitive.
"The streamlined results of asset management systems are readily apparent in many venues of a production company," Aylsworth continued. "At Warner Bros we have started to think of asset management systems in three distinct categories: production, distribution and asset archiving. As opposed to trying to conceive of a system that solves all problems, smaller independent systems that can interrelate ultimately provide better functionality."
But Aylsworth acknowledged that a downside of a number of small systems "is the interoperability of multiple asset systems".
Interoperability, not just of the asset management systems, but of the assets themselves, became the focus of attention for the Entertainment Technology Center think-tank at the University of Southern California as digital cinema adoption accelerated. The Digital Cinema Laboratory (DCL) opened in 2000 to perform research regarding standards for digital cinema, and in November 2006, after digital cinema theaters began rolling out in earnest, ETC moved the lab to the USC campus.
Following DECE's launch in 2008, ETC announced its intention in 2010 to develop "a voluntary specification for an interoperable set of master files (and associated metadata) to enable standard interchange and automated creation of downstream distribution packages". ETC planned to hand off its standard to SMPTE in 2010.
"When there is no effort to define guidelines for the underlying framework of an emerging technology," notes Ken Williams, ETC executive director and CEO, "multiple formats evolve and battle for supremacy – like Blu-ray versus HD-DVD, Betamax versus VHS – bring uncertainty, inefficiency and confusion to the marketplace, and slow product adoption and business growth for all players."
It was the battle between Blu-ray and HD-DVD that caused consumers to substantially slow their purchases of home video content, and was the impetus for the UltraViolet value proposition. Finally all the industry's asset systems are being integrated around CF.
The infrastructure developed by DECE has become far more important than its original charter and has brought together years of work by many entities into an ecosystem for all media, including IFE.
What's next for APEX and DECE?
Common Format-related work is being carried out in MPEG to standardize the Common Media Application Format (CMAF). Apple, Microsoft and others began standardizing CMAF in MPEG in February 2016.
The initial specification was proposed by several companies and written over the past two years by Apple and Microsoft, based on the work involved in DECE, DASH, MPEG Common Encryption, ISOBMFF and MPEG-4 Part 30.
MPEG calls this type of specification a Media Application Framework (MAF). The primary purpose is to combine and apply MPEG standards. Microsoft and Apple recognized the growing opportunity for industry convergence on a single media format for internet video driven by the growth of adaptive streaming, where an opportunity to unify and codify industry practice is already converging.
According to Kilroy Hughes, digital media architect at Microsoft and Albert Koval, VP at DECE, speaking at the DECE/APEX Users Forum in May 2016, a single format would be more efficient for content providers, streaming services, player implementers, browsers, apps, devices and testing.
About the author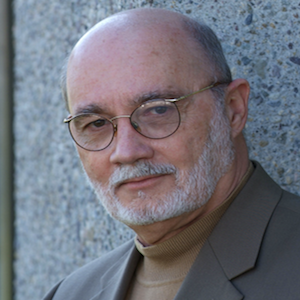 Michael Childers is a long-time industry content management consultant. He is in his third year as a member of the APEX Board of Directors and chair of its Technology Committee. He has chaired its Digital Content Management Working Group since 2000, and chairs the Closed Caption Working Group. He was appointed by the US Secretary of Transportation to serve on the Department of Transportation's ACCESS Advisory Committee and co-chairs its IFE Working Group.
He is a member of the Society of Motion Picture and Television Engineers, has collaborated with its IMF Working Group for 10 years, and has worked with DECE for two years. Bringing IFE into the digital content ecosystem is a principal objective of his tenure with the Technology Committee.
Illustration by RUDE www.thisisrude.com