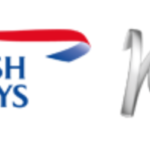 British Airways
') } else if (width >= 425) { console.log ('largescreen'); document.write('') } else { console.log ('nompuad'); document.write('') } // -->
Job description: 
Cabin design engineer
About the role
Would you like to help shape the design of future British Airways aircraft cabin interiors?
We have an exciting opportunity to join our dedicated engineering team responsible for designing cabin interior upgrades for existing fleets and new cabin interiors for future BA fleets. Responsibilities include taking cabin interior concept ideas through from business case quotation, compiling product specifications, managing the design of the cabin products with our suppliers, providing technical support during aircraft installation and ensuring interior products are reliable in-service.
We are looking for an enthusiastic, self-driven, team player with a proven track record in aircraft engineering. You must be able to make sound technical decisions in a timely manner and be able to communicate clearly with our suppliers and internal stakeholders to ensure successful delivery of cabin interior projects.
In return for keeping our fleet at the forefront of the sector, you'll receive great rewards and lots of scope to develop your engineering skills and progress your career.
What we look for from you
Degree Level /HNC / HND or equivalent in an engineering subject
Recognised Engineering Apprenticeship/Graduate Programme or equivalent industry experience
Knowledge of Part 21 Design requirements including CS.25 requirements
Previous cabin interior design experience an advantage
Sound technical decision making ability
Excellent project management skills
Excellent influencing skills
Ability to manage multiple projects and deliver tasks to agreed timescales
Ability to work within a team
Ability to tailor your communication style to suit the audience