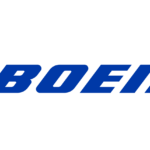 Website Boeing
') } else if (width >= 425) { console.log ('largescreen'); document.write('') } else { console.log ('nompuad'); document.write('') } // -->
At Boeing, we are all innovators on a mission to connect, protect, explore and inspire. From the seabed to outer space, you'll learn and grow, contributing to work that shapes the world. Find your future with us.
The role:
The design of aircraft interior products such as Seats, Monuments and Aircraft Interior Components to meet the with relevant regulatory and customer requirements.
Key responsibilities:
• Reporting to the Engineering Manager and working with the global engineering services team, across multiple time-zones, in order to identify design requirements and their associated solutions for active and upcoming aircraft cabin interior products.
• Undertake concept design and development tasks related to interior products
• Ensure product deliverables are on time and adhere to all customer and technical requirements as well as the relevant Airframe specifications.
• Experience in using a 3D CAD software packages such as Catia V5.
• Consider weight, cost and budgets within the design solution
• Produce engineering drawings to allow the assembly and manufacture of components
• Liaise with team members, customers and suppliers
• The engineer must be an effective communicator within the team and externally.
Skills/Experience:
• Current or recent employment within the aerospace industry working on Interior Products
• To be familiar with manufacturing techniques such as Composites, injection mouldings, vacuum forming, castings, forgings, extrusions, sheet metal fabrications and machined components
• Able to demonstrate a comprehensive working knowledge of EASA regulatory and applicable airworthiness requirements including CS-25, JAR-25 and FAR 25 requirements.
• Knowledge and experience of aircraft interior frame specifications
• Ability to work on multiple programmes with varying level of requirements efficiently and effectively.
•Excellent communication skill both written and verbal with the ability to build and manage relationships both internally and externally.
• Ability to prioritise workloads and show flexibility to changing situations / demands.
About you:
A person of integrity who values attributes like trust, honesty and respect, comfortable working in a collaborative environment, willing to share knowledge and wisdom and not afraid to admit limitations.
You enjoy working under pressure and are willing to 'go the extra mile', you are adaptable and resilient with high expectations and higher aspirations.
Qualifications:
Bachelor's Degree within Aerospace/Aeronautical Engineering and experience in a related aircraft design environment.
All information provided will be checked and may be verified.
Please apply ASAP for this role as recruitment may commence before the end date.
Important information regarding this requisition: This requisition is for a locally hired position in the UK. CANDIDATES MUST HAVE CURRENT LEGAL AUTHORIZATION TO WORK IMMEDIATELY IN THE UNITED KINGDOM. BOEING WILL NOT ATTEMPT TO OBTAIN IMMIGRATION AND LABOR SPONSORSHIP FOR ANY APPLICANTS. Benefits and pay are determined at the local level and are not part of Boeing U.S. based payroll.
PLEASE NOTE: The successful candidate will be expected to undergo a SECURITY CHECK/CLEARANCE
Experience Level
Individual Contributor
Job Type
Regular
Contingent Upon Program Award
No, this position is not contingent upon program award
Job Code
6G5CI3 (626) – Struct & Payload Design Engr 3 (Struct & Payload Design Engr
Schedule
Full time
Boeing is an Equal Opportunity Employer. Employment decisions are made without regard to race, color, religion, national origin, gender, sexual orientation, gender identity, age, physical or mental disability, genetic factors, military/veteran status or other characteristics protected by law.