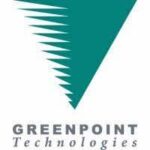 Website Greenpoint Technologies
') } else if (width >= 425) { console.log ('largescreen'); document.write('') } else { console.log ('nompuad'); document.write('') } // -->
Greenpoint Technologies, a member of the Safran Cabin family, designs, engineers, manufactures and installs the best aircraft interiors in the world, focusing on luxury interiors.
Why Should You Join Us?
We have so much to offer you! As a member of the Safran family, our employees enjoy a trusting, supportive and positive work environment. This is a company where you can grow and advance and find yourself looking forward to Monday so that you can get back at it! We give you our best – excellent benefits, a 401(k) plan with a generous match, competitive pay, and a chance to work with and learn from the very best in the business. We also offer the opportunity for a rich and diverse career across over 300 job fields and international sights. There are no limits to where you can go.
Our job opportunities are driven by growth, not by turnover. We have huge new contracts, and we are hiring to support those. We are in it for the long haul. People love working here.
We are a diverse, inclusive, empowered, people-first culture and workplace, making Greenpoint Technologies a great place to work.
The corporate Social Responsibility Strategy, Engage for the Future, is based on four pillars: decarbonizing aviation, being an exemplary employer, exemplifying responsible industry, and affirming our commitment to society. In response to the urgent climate challenge, Safran has an ambitious policy to support the transition to carbon-neutral aviation by 2050, involving all our teams in the solutions. At The Safran Companies, we are passionate employees who work together for a sustainable future.
What You Will Do:
We are looking for an Engineering Group Lead- Monuments to create beautiful Aircraft interiors for VIPs and Heads of State. Imagine designing 4000 sq. ft of LUXURY home in the SKY!
• Guide the Design Engineering team to ensure successful completion of engineering designs to meet internal and external customer's specifications and requirements
• Assign daily work and task assignments while maintaining adherence to budget and schedule
• Coach, train, mentor and provide guidance to Engineers to keep all team members working efficiently
• Ensure all design data release timelines meet the designated schedule for a successful aircraft delivery
• Develop tools, databases, workflow procedures aimed at streamlining and optimizing project support, quality and timeliness of Monument Design Packages
• Work effectively with other departments within Greenpoint to gain consensus on the approach to solve issues and mitigate constraints. Serves as point focal for questions, technical guidance, etc
• Prepare meeting materials and presents status of specific program design issues required to keep projects on time, gain team consensus and support progress of the design package to completion
Job Requirements
What You Must Have:
• Bachelor's degree (B.S) in Engineering, with a major in aerospace or eight years equivalent work in aerospace industry, or equivalent combination of education and experience
• Working knowledge of Aerospace Standards and Specifications pertaining to Aircraft Structures, Interiors, Materials, Mechanical Systems and Payload Systems
• Proficient in Microsoft Products and CAD
• Identify problems in a timely manner, gathers and analyzes information skillfully, develops alternative solutions, resolves problems in early stages, and works well in group problem solving situations
• Strong desire to improve the quality and timeliness of Greenpoint mechanical/systems engineering packages
Across all team members, no matter where they work at Greenpoint, we are looking for people who are:
• Team Oriented
• Process Focused
• Open & Honest in their Communication
• Quality Minded
• Persistent and who honour commitments
Where We Work:
Our Bothell, Washington facility is the heart of Greenpoint. From engineering to supply chain, to sales to finance, and everyone in between, we work together in the spirit of continuous improvement. And we always remember to have a little fun, too!
Next Steps:
All qualified applicants will receive consideration for employment without regard to race, ethnicity, colour, sex, sexual orientation, gender identity, religion, national origin, disability, veteran status, age, marital status, pregnancy, genetic information, or other legally protected status.
Greenpoint Technologies is committed to working with and providing reasonable accommodation to individuals with physical and mental disabilities.
Candidates for positions with Greenpoint Technologies must be legally authorised to work in the United States. Employment eligibility verification will be required at the time of hire.
Employees working on programs subject to International Traffic In Arms Regulations must qualify as a US Person which is defined as a US Citizen, a Permanent Resident who does not work for a foreign company/foreign government/foreign governmental agency or organization, or a political asylee for legal compliance purposes.