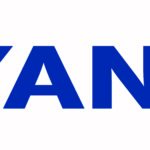 Website Ryanair
') } else if (width >= 425) { console.log ('largescreen'); document.write('') } else { console.log ('nompuad'); document.write('') } // -->
Ryanair Holdings plc, Europe's largest airline group, is the parent company of Buzz, Lauda, Malta Air & Ryanair DAC. Carrying 154m guests p.a. on more than 2,400 daily flights from 82 bases, the group connects over 200 destinations in 40 countries on a fleet of over 470 aircraft, with a further 210 Boeing 737s on order, which will enable the Ryanair Group to lower fares and grow traffic to 200m p.a. by FY25.
Ryanair has a team of over 19,000 highly skilled aviation professionals delivering Europe's No.1 on-time performance, and an industry-leading 34-year safety record. Ryanair is Europe's greenest cleanest airline group and customers switching to fly Ryanair can reduce their CO₂ emissions by up to 50% compared to the other Big 4 EU major airlines.
Ryanair, Europe's largest airline, is looking for an ambitious, driven and hard-working PR professional to join Europe's busiest communications team as a PR & Communications Manager. The successful candidate will be based in Ryanair's Head Office based in Airside Business Park in Swords, and will report directly to the Senior Communications Manager.
Applicants must demonstrate excellent interpersonal and communication skills (both written and verbal); have a sound knowledge of current affairs; have excellent organisational and time-management skills; write concisely, accurately and quickly. A sense of humour, ability to think outside the box and a thick skin are essential.
Duties include:
Delivering Ryanair's communications plan across 40 markets
Preparation of concise press releases, media responses and presentations
Collaborating with European press agencies to address daily media queries
Supporting sales and marketing teams across Europe
Foreign travel to support international campaigns
Planning and executing PR activities and campaigns
Managing individual projects
Budget management & event planning
---
Requirements
---
At least 5 years public relations experience (in house or agency)
Experience of working in an agile, fast-paced environment.
Second language an advantage but not essential
Benefits
Competitive salary and airline benefits.
Full Details
| | |
| --- | --- |
| Location: | Dublin, Ireland |
| Employment Type: | Full-time |
| Industry: | Airlines/Aviation |
| Function: | Public Relations |
| Experience: | Mid-Senior level |
| Education: | Bachelor's Degree |