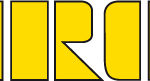 Website Schroth Safety Products GmbH
A leading supplier of aircraft occupant protection systems.
SCHROTH is a leading developer and manufacturer of innovative occupant protection and restraint systems for highly specialized applications in aerospace, defense and motorsports. At our facilities in Arnsberg, Germany, and in Pompano Beach, Florida, we develop sophisticated technical solutions in the fields of safety belts, airbag technology and crashworthiness for international customers
We are searching for a motivated
                                    Strategic Buyer (f/m)
starting at the next available date and based at our location in Arnsberg / Germany.
Your Responsibilities:
Responsible for strategic procurement at the SCHROTH locations in Arnsberg, Germany, and Pompano Beach, Florida.
Acquire and develop suppliers of strategic importance with regard to cost optimization and quality.
Optimize procurement processes, logistics, and strategies.
Implement, maintain and continously improve relevant KPI's.
Manage risk in the area of procurement.
Support operational procurement on subjects of strategic relevance.
Your Profile:
Bachelor of Business Administration or equivalent qualification.
Comprehensive knowledge in the procurement of technical components.
Multiple years of experience in strategic procurement.
Knowledge of technical manufacturing processes and cost structures.
Proficiency with office software and ERP systems.
Business fluent in written and spoken German and English.
Sociable, team player and entrepreneurial thinking.
Persuasive demeanor, externally as well as internally.
Willing to travel and experienced in working in a multi-cultural environment.
Please send your resume in writing or by e-mail to:
SCHROTH Safety Products GmbH
Christina Schwert
Im Ohl 14
59757 Arnsberg
Germany
christina.schwert@eu.schroth.com