Aircraft interiors manufacturer, Safran Seats, has announced an exclusive partnership to bring the Interspace seat technology to market. The seat, developed by London-based transportation technology company, Universal Movement, was launched at the Aircraft Cabin Innovation Summit in December 2019.
The agreement will see Safran take up the exclusive development and manufacturing of the Interspace portfolio, across economy, premium economy and domestic business class. The seat design is an upgradable retrofit option for existing premium economy seating, with an Interspace 'Lite' version for economy class.
Quentin Munier, EVP of strategy & innovation at Safran Seats said, "Safran Seats is confident that this partnership with Universal Movement will generate value to our customers thanks to its recognised agility and innovative spirit. Interspace is a great innovation for privacy of passengers, even more so in the post-Covid-19 travel environment that's ahead of us".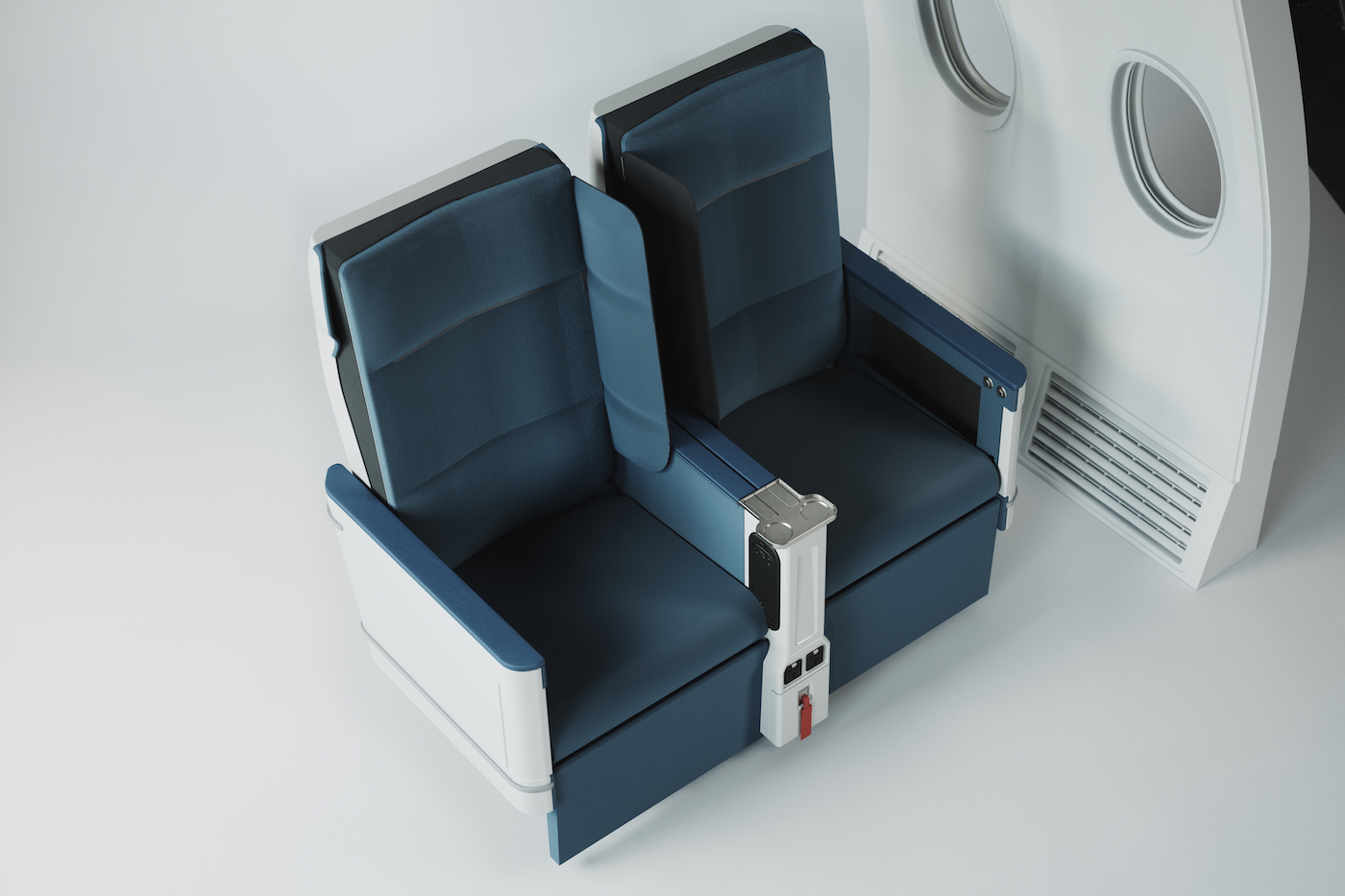 The seat's designers found that the main comfort metric on board aircraft tends to be equated to seat pitch, while the seats tend to require passengers to sit upright – a position they might not naturally choose for long-haul travel. The design team at Universal Movement considered this comfort aspect and created a lateral-support wing design, intended to provide greater privacy and comfort to passengers in premium economy. Occupants are able to fold out two padded wings to provide greater lateral support and to alter their posture in the seat. The system is also retrofittable, as carriers can remove the seatbacks of existing seats and fit the Interspace hardware without replacing the entire seat units, thus minimising costs for the option. 
Interspace Lite
Safran Seats and Universal Movement are currently working on the Interspace Lite equipment adaptation, which gives airlines the flexibility to easily reconfigure their economy cabins, by providing delineation and privacy between passengers by locking out either the central or outboard seats of a row.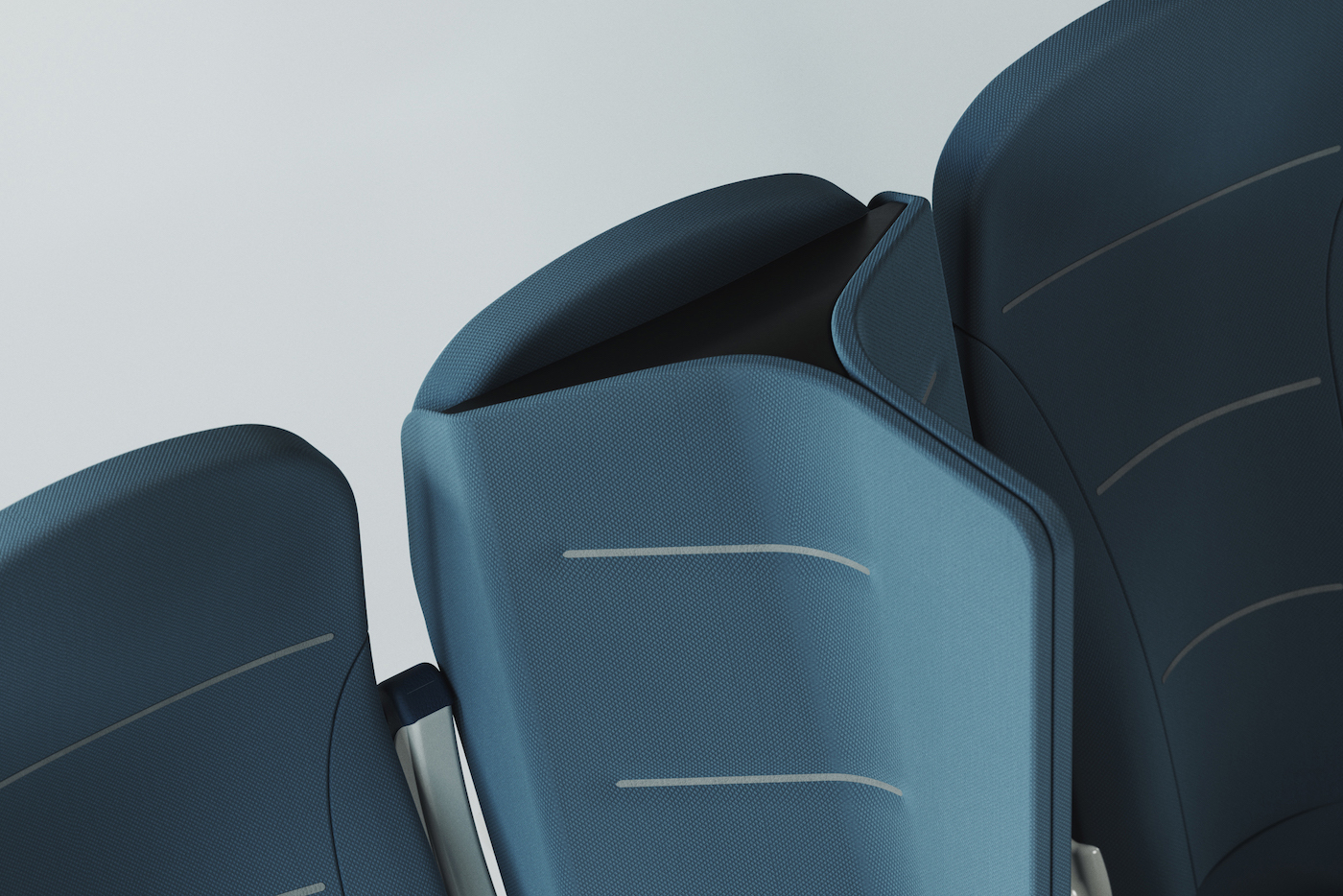 Luke Miles, founder of Universal Movement explained, "With the travel industry severely affected by the spread of coronavirus, we have sought to provide a solution through the Interspace Lite solution that could allow airlines to get back on their feet much sooner than if standard aircraft seating were to remain the same. Our partnership with Safran is a significant step in helping support the industry and also make planes a much more comfortable space for passengers when they look to travel again in the future."
In response to demand from some airlines for flexible solutions to aircraft seating configurations in economy and premium economy cabins, manufacturing of the Lite and premium economy upgrade products is set to begin in early summer this year, with supply and kitting tailored to meet demand thereafter. 
Design and development work will continue leading to a fully integrated Interspace product for economy and premium economy as a new seat offering.