Good news for business class flyers on Emirates' fleet of Boeing 777-200LRs: the airline has invested more than US$150 million in refurbishing the cabins of these 10 aircraft. Passengers on these planes will enjoy not just a new cabin, but also a new seating configuration: gone are the 2-3-2 seats of old, to be replaced with wider seats in a 2-2-2 configuration. The news is less exciting for regular first class passengers though, as those cabins have been removed as part of the project.
The 38 business class seats will look familiar, being of the same design as the outgoing product, but they have grown in width by 2in, to 22.5in, and pitch has increased from 60in to 72in.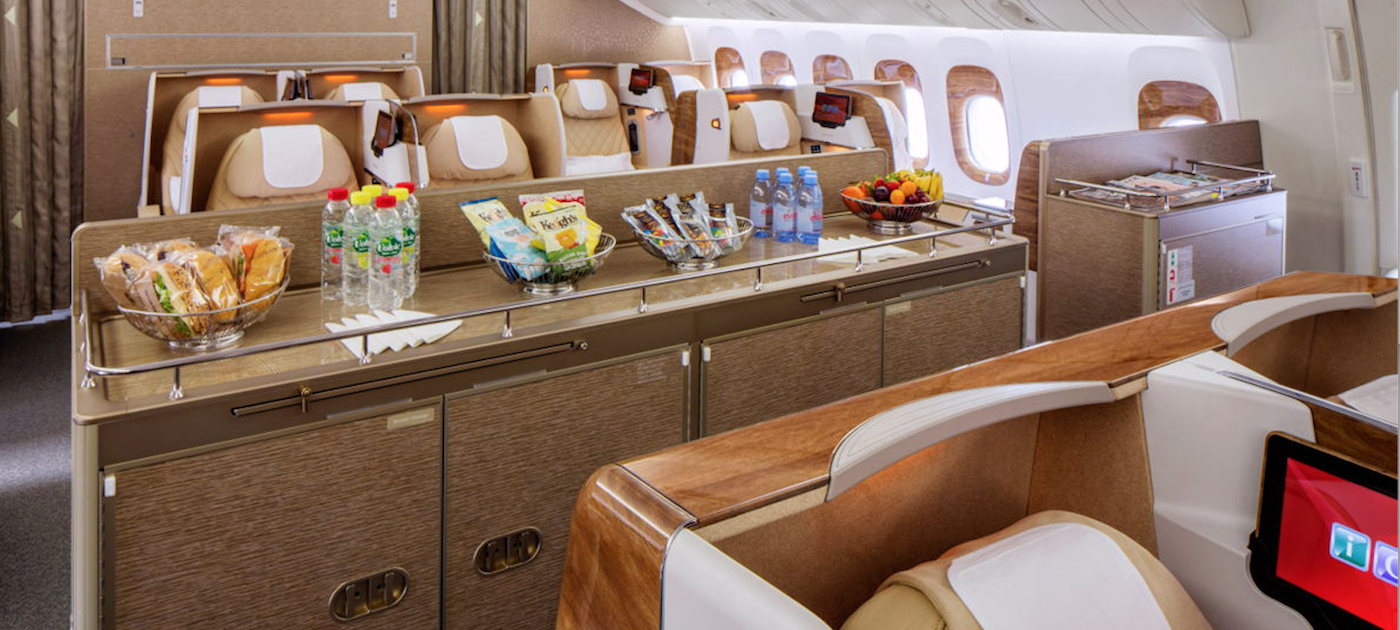 More striking is that the center overhead stowage bins have been removed to create a more spacious feel on board. A social area with snacks and beverages has also been added to the business cabin, which is unique to the Boeing 777-200LR fleet.
The cabin also features the Ghaf tree motif, introduced in Emirates B777-300ERs in November. The Ghaf is regarded as the national tree of the United Arab Emirates.