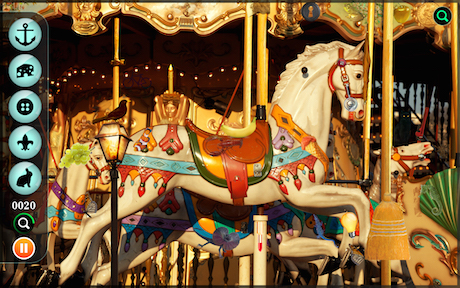 Airlines have, for the better part of the past two decades, left no stone unturned in the search for ways to turn cost centers into money-makers. This effort has resulted in fuel surcharges, checked baggage fees, paid seat selection and the sale of inflight food and beverage. Some airlines have goneso far as to place tariffs on in-flight entertainment, and most continue to charge for access to onboard wi-fi.
These endeavors have yielded fruit, but though marketing teams have done their best to disguise new fees for old services as personalized – or 'à la carte' – travel, most passengers are not fooled. They've grudgingly accepted being nickeled and dimed at every turn.
The ad equation
Advertising in the air is beneficial to the bottom line, as an airline can be handsomely compensated for providing brands with access to this attractive and captive demographic.
Traditional advertising arrangements earn money, but that's often where the benefit for the airline ends. On top of that, airlines must constantly balance pros and cons. Integrate too much cabin advertising and you end up with a a host of sponsors shouting at once. Partnering with the wrong organization is also bad for business, as identity crises can arise from corporate tie-ups where brand image and value perception don't mesh.
A page from the web
On the ground, the way people consume media is changing. Concepts like 'native advertising', 'sponsored content' and 'brand journalism' are filtering increasingly into marketing campaigns. Brand messages are no longer simply pasted on real estate (real or digital) or produced into half-minute spots (called pre-roll) that
a viewer must view before their chosen content begins. Product marketing is now blending better with content hosting platforms, is often actually selected by (and not forced upon) the user, and is increasingly designed to provide value in the form of useful information or entertainment.
It's happening everywhere: ads that are stories, documentaries that are ads, professional 'amateur' video, product placement, 'crowd-sourced' recommendations, suggested reading, embedded Facebook posts, YouTube tutorials, sponsored tweets, 'listicles' and quizzes are just a few examples of how lines are blurring.
To some, this is an abomination and a travesty. But for many advertisers and publishers (especially web-based), it is working like a dream.
Numbers published by Sharethrough, a rapidly growing tech firm that offers one of the world's most sophisticated monetization software platforms, show that this type of promotion is perceived to be less intrusive than traditional advertising or pop-ups, and that native advertising garners positive brand associations and stronger intent to purchase.
"It is clear that most advertisers and publishers aspire to deliver paid ads that are so cohesive with the page content, assimilated into the design, and consistent with the platform behavior that the viewer simply feels that they belong," says page four of the Digital Advertising Playbook, available to all on Sharethrough's comprehensive website.
Defining the experience
Having witnessed the success of these alternative ad campaigns on the web, some airlines and content providers are also beginning to look at advertising and IFE through a different lens.
According to Robin Cole, vice president of global business development at Global Eagle Entertainment (GEE), there is no shortage of advertisers getting excited about creatively branded inflight environment.
"GEE has seen an amazing amount of interest from advertisers in learning how to work with airlines, and a lot of interest from airlines around responsibly monetizing passengers," she says. "Here is a recognition that IFE is one of the last bastions of monetization that passengers are fine with, because with IFE you're adding value and giving [passengers]a fair exchange. We have been approached by a number of Fortune 50 brands that have realized that the inflight experience is something that can be really unique and owned by a brand that is looking to define that experience."
Signing them small
We've all seen the breathtaking wilderness travel and extreme sports videos sponsored by the likes of energy drink-maker Red Bull and compact adventure camera GoPro. The heavy sponsor branding in this content should make it free for airlines to obtain and show to passengers in flight. Right?
According to Cole, this is actually not always the case: "The content that [firms like Red Bull and GoPro]have is very much curated. It's highly produced and they have started to understand the value of it. At this point, those guys are not saying 'Here's some content and I'm going to pay for advertising and sponsorship.' They are now saying 'You have to pay for my content and we are willing to work on broader relationship opportunities.'
"Our goal, our challenge and our opportunity is to find those companies before they get so huge that they can demand some kind of price. Then we are helping them establish the brand and the audience."
Hidden treasures
Product placement in video content is another way to generate extra cash and it rarely affects the viewing experience negatively. Sadly, the product placement we regularly see in Hollywood films and TV shows is arranged too far upstream of the IFE world for any of that revenue to trickle down to airlines. However, there are other ways for carriers to benefit from this classic and non-disruptive means of IFE sponsorship.
DMD Phantom has helped more than 30 airline customers develop original content, such as safety and instructional videos, since 1999.
They recently assisted an advertiser in reaching its airline-specific product placement goal, while giving airlines a useful video. "We produced an animated segment for a major inflight connectivity provider," says Stuart McGeachin, creative director at DMD. "It was a walk-through on how to use personal devices with their connectivity service. Branded variants were deployed on several airlines worldwide. The production was sponsored in part by a mobile handset provider whose device featured prominently in the production."
Destination videos are another great opportunity to slip in mentions of a local product or business at the destination city. Some firms, like IMA in California (which calls itself the preeminent leader in connecting millions of airline passengers each month with travel, product and service messages) specialize in the creation of these videos, which firms like GEE then distribute.
If the video is well produced, shown on the right routes, and the more overt advertiser-led aspects incorporated in a way that fits the experience, everybody wins.
Giving games
WOI is another of the industry's leading software and content providers and is particularly well known for its expertise in onboard gaming. Vinayakam Murugan, the firm's senior manager of OEM management and product planning, recognizes that games are becoming a difficult investment to justify for airlines, as passengers can easily play games on their own devices.
He believes that sponsorship could be the salvation of this content category. WOI's Tour du Monde (Tour the World) is a hidden object genre game where players examine a photograph of an iconic global locale to find hidden objects: very straightforward and very popular.
"There are two concepts we are working with currently and there is quite a lot of interest in them," he says. "We keep adding more destinations, and we give the airline the ability to add more as well. We recently spoke to an airline and it was going to introduce a new route, so we have proposed this as a novel way to promote it.
"The second concept is where [the airlines]have tie-ups with a corporate entity and place the product itself into the pictures, so some of the items the passengers need to look for are products or common emblems. That is again something interesting to them."
WOI has revealed to Aircraft Interiors International that at least one full-service carrier is currently setting up the Tour du Monde game as a partially sponsored hide-and-seek game.
"I am not able to share the name, but we do have an airline to which we have sold the concept and its game will go live sometime in September or October 2015," Murugan says. "You see this in movies all the time. It's no surprise that product placement has come to games as well. I think it is a growing trend and will increase in the future. The caution that we have to exercise is that it doesn't overrun the basic game itself and it doesn't put off passengers."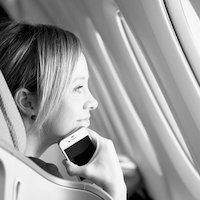 Maryann Simson is an aviation writer covering everything from aircraft catering, ancillary revenues and interiors, to IFEC and airports. You can follow her at https://twitter.com/JetwayMJ