True Blue Power TC2000 AC-to-DC Voltage Converters and MAX Power TA360 USB Chargers have received a Supplemental Type Certificate (STC) approval for Bombardier CRJ-550 regional jets, to provide in-seat, cabin, galley and cockpit power.
The TC2000 AC-to-DC Converter is suitable for aircraft with AC electrical systems requiring 28-volt DC power. This voltage converter delivers 2,000 watts of DC power to in-flight entertainment (IFE) systems, interior and exterior lighting and in-seat, cabin, galley and cockpit USB power. The TSO-certified TC2000 is compact, lightweight and easy to install.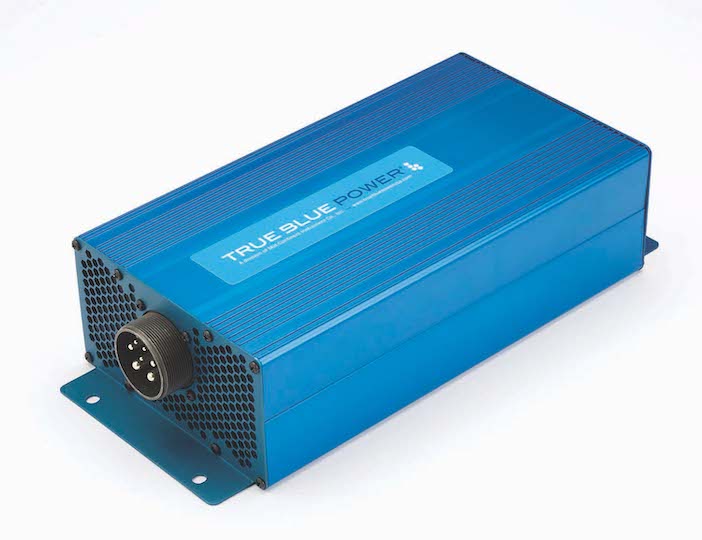 MAX Power TA360 Series USB Chargers deliver up to 100W per port. They feature the latest USB-PD technology and intelligent, device-driven voltage output, which ensures that passengers receive the maximum power needed for their devices. MAX Power USB chargers are TSO certified, available in multiple configurations, and offer easy in-seat, cabin, cockpit, and galley installation. The TA360 Series is compatible with all USB-C PD, traditional USB-C and USB-A devices.
"This USB-power solution is currently flying on more than 50 CRJ-550s, operated here in the US," said Tom Genovese, director of commercial transport and defence for True Blue Power. "Our certified products are durable, reliable, and provide a 40 to 50% weight savings, compared to alternative AC power solutions. Even better, the True Blue Power USB chargers installed on the CRJ-550 provide passengers with 60 watts of ultra-fast charging, USB-C PD convenience power at every seat."