Businesses are becoming more adaptable. As we reflect on the quick transition to a digital working world, we realise our business needs have changed. Whilst this may only be a temporary measure as we await the reintegration of society, it would be foolish to presume the economy hasn't been fundamentally changed by Covid-19.
Yet in times of such uncertainty, the temptation to sit tight is all too tempting. However, being risk averse when it comes to embarking on negotiations could be damaging to your company.
Amidst a crisis, cash is king for businesses. Funds are tight and the sales cycle has slowed, yet the same overheads, costs and running pressures apply. Or do they?
It's natural for investors and shareholders to want fast answers – and this often results in a knee-jerk reaction to focus on cost cutting, redundancies and discounting as preferred go-to solutions. While a fast turnaround is desirable, it's vital that businesses consider other more sustainable opportunities that can stabilise cash flow and improve profitability. One such area – albeit often overlooked – is strategic negotiation.
Why is negotiation key?
An organisation-wide negotiation strategy, if delivered properly, can very quickly improve cash flow, reduce overheads and ultimately soften expenses to protect profit, for even the most troubled of companies. Not only that, but an effective negotiation strategy can help a business fight to see another day.
While some businesses are closed and have ceased trading for the time being, there's no time like the present for negotiations with suppliers and the preparation and planning of a solid strategy.
Negotiation, communication and sales consultancy, Huthwaite International, recently conducted research with YouGov in the UK, an international Internet-based market research and data analytics firm, into the impact of an effective negation strategy, which revealed that six-out-of-ten of the most effective business strategies require effective negotiation skills. Put simply, it is not enough to focus on innovation, sales and growth strategies alone. Businesses must also work hard to ensure that every pound really does count, now more than ever.
Adapting in the short term, to safeguard the long term
Customers simply aren't buying as normal. Some things are in higher demand, whereas others aren't perceived as a necessity at all. Add to this, uncertain economic climates and the aforementioned knee-jerk reactions to cut costs in the wrong places, a focus on short-term sales tactics such as discounts and flash sales, and you start to enter murky waters.
The issue with these rather public solutions is that they can be judged, viewed and criticised by consumers, stakeholders and investors alike. This in itself can impact on sales, particularly if buyers do not like the actions you're taking.
Making rash decisions that will be viewed negatively and remembered for years to come could impact your business in all the wrong ways. Overly discounting can impact the perceived value of what you're selling, making the change to standard pricing almost impossible, whilst staff redundancies cause nervousness amongst investors, and they will also be hugely vilified in the media due to the current climate.
We've seen this happen time and time again, but never in circumstances quite this extreme. Once the shaky sentiment can be felt by investors and consumers, a downward spiral can ensue.
How can your business bounce back?
Those businesses failing to embrace the benefits that effective negotiations can offer are likely to face tough times post-coronavirus. By introducing an effective systematic negotiation strategy as soon as possible, businesses can save huge amounts of capital, not to mention improving their margins. In fact, Huthwaite's research shows that businesses with a systematic approach to sales and negotiation experience 42.7% greater growth on the bottom line than those without. This fact alone highlights the importance of applying effective negotiation techniques to drive profitability across an organisation. In times of trouble, this is essential.
Businesses wanting to bounce back should focus efforts on effective negotiations with their supply chain and service providers. By easing pressure on company cash flow, you are able to reinvest in other areas. This doesn't mean cancelling all contracts, it means making them work harder for you. Look at where you can access greater value from your suppliers and make them work harder for their money. In such unchartered waters, deals can be struck – something that could pay dividends in the long run for your business.
About the author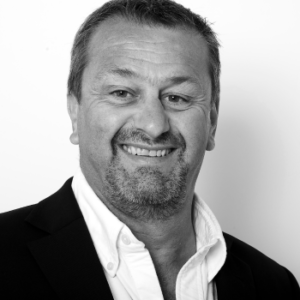 Huthwaite's CEO, Tony Hughes, actively promotes the cause for sales and service excellence. Huthwaite is an international training provider and behaviour change specialist, which helps organisations to transform their sales and negotiation outcomes by helping to permanently change the behaviour of their teams.