Retired aircraft are typically transported to remote locations and left to decompose after being stripped of valuable components. It is often difficult to recycle or dispose of many components, such as fire-resistant fabrics and composite materials. With COP26 currently taking place, it seems fitting that Emirates has a more environmentally friendly scheme in mind for its first decommissioned A380.
Emirates has commissioned Falcon Aircraft Recycling to recycle the aircraft, aiming to reduce the environmental impact of the dismantling process and the amount of waste that goes to landfills. As Falcon is a UAE-based company, the overall recycling and use process will take place within the State, limiting the environmental impact of the project.
The first A380 received by Emirates (A6-EDA, delivered on 28 July, 2008) was decommissioned after completing its last flight (Singapore to Dubai on 8 March 2020) and transferred to the engineering centre, where Emirates engineers recovered usable components, such as engines, landing gear and flight controllers. The aircraft was then deregistered and handed over to the Falcon Aircraft Recycling Team to begin the process of dismantling it. Some 190 tons of various metals, plastics, carbon fibre compounds and other materials were recovered from the aircraft and transported for recycling or reuse.
Falcon, in partnership with Wingscraft, a UAE-based company specialising in the production of furniture and goods manufactured from aircraft materials, will design and manufacture unique pieces from the aircraft parts, which will then be put up for sale in stages in the coming months.
It's sad to see an A380 out of service, but A6-EDA completed 6,319 flights over her life, and fans can now enjoy a little of the Emirates experience in their homes. Emirates will allocate part of the profits from the sale of the recycled materials from the aircraft to the Emirates Charitable Foundation, which currently supports 14 projects in nine countries, helping to improve the lives of children in need around the world.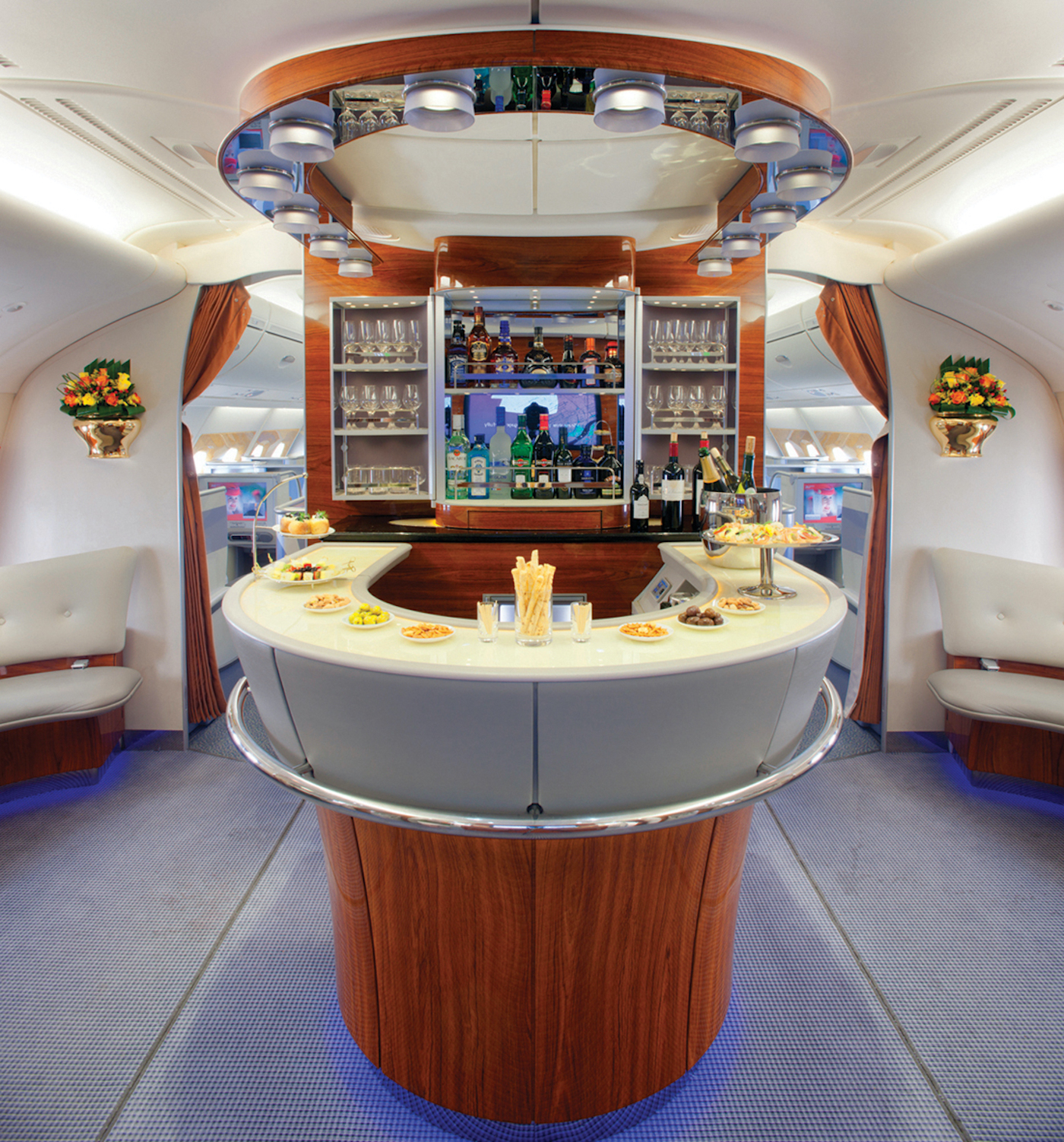 Sir Tim Clark, president of Emirates, said: "Under this initiative, our customers and fans can acquire a souvenir from the history of flying in their homes, save valuable components from landfills and contribute to a charitable cause through Emirates. It is a stylish and convenient solution for the retirement of this distinctive aircraft, the jewel of our fleet."
Wingscraft is currently working on the final details and concepts of the first batch of unique recycled items, details of which will be released soon.