UAE-based Emirates chose a fitting location – Dubai Airshow 2021 – to announce that it will retrofit 105 of its widebody aircraft with its recently launched premium economy seats, in addition to other cabin enhancements.
Over the course of the 18-month retrofit programme, scheduled to begin at the end of 2022, Emirates' Engineering Centre in Dubai will outfit 52 A380s and 53 Boeing 777s with the new premium economy cabin class. Emirates has stated it is also considering installing an all-new business class product on its Boeing 777 aircraft, with customised seats in a 1-2-1 layout, replacing the 2-3-2 LOPA.
You can view a gallery of Emirates' A380 premium economy seats HERE.
Sir Tim Clark, president of Emirates Airline said, "Since we introduced our Premium Economy seats a year back, we've received a hugely positive response. Customers have been amazed by the quality and comfort. As Emirates has done with our signature First, Business and full-service Economy travel experiences, we intend to further develop our Premium Economy into a distinctive Emirates experience that is unmatched in the industry. We are also considering a brand new Business Class product. More details will be revealed in due course."
At the end of the retrofit programme in late 2022, Emirates will have a total of 111 Boeing 777 and Airbus A380 aircraft offering premium economy seats, including the six four-class A380s that will have been delivered to the airline by December 2021. During 2021, Emirates' A380s with premium economy will operate on flights from Dubai to Frankfurt, London Heathrow, New York JFK and Paris.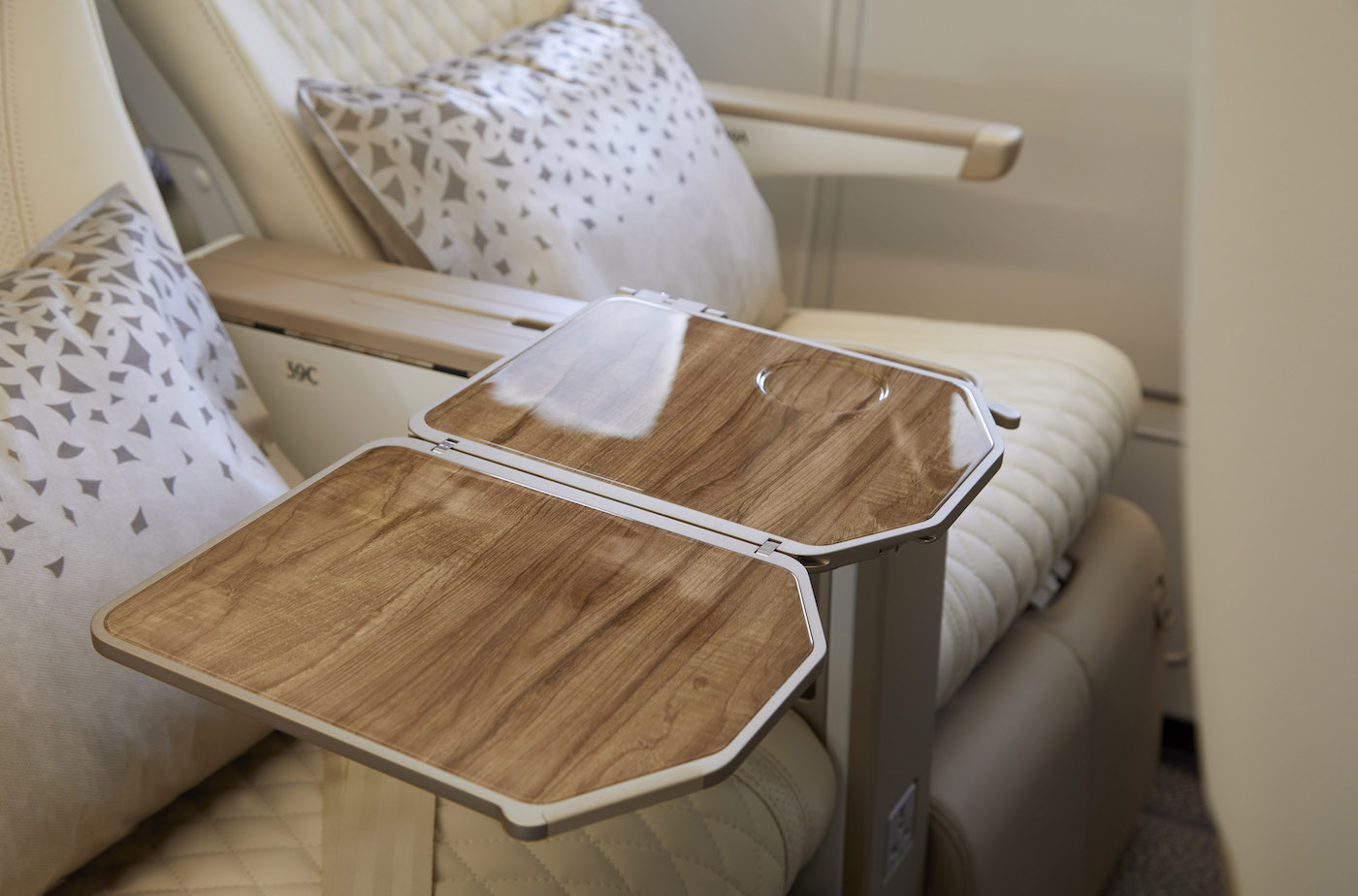 So how will the addition of premium economy affect the cabin layouts? In the B777s, five rows of economy-class seats located just behind the business class cabin will be removed, to accommodate 24 premium economy seats laid out in 2-4-2 configuration. On the A380s, 56 premium economy seats will installed at the front of the main deck, also in 2-4-2 configuration.
Emirates' premium economy guests will enjoy cream leather seats with the airline's signature wood panel finishing, with support provided by six-way adjustable headrests, calf rests and footrests. The seat pitch is up to 40in, seat width 19.5in, and the recline 8in, with a comfortable cradle position. Other features include in-seat device charging points, a wide dining table, a cocktail table and a 13.3in seatback IFE display.
You can take a video tour of Emirates' A380 premium economy cabin HERE.